What to make of Kushner's remarks on Middle East peace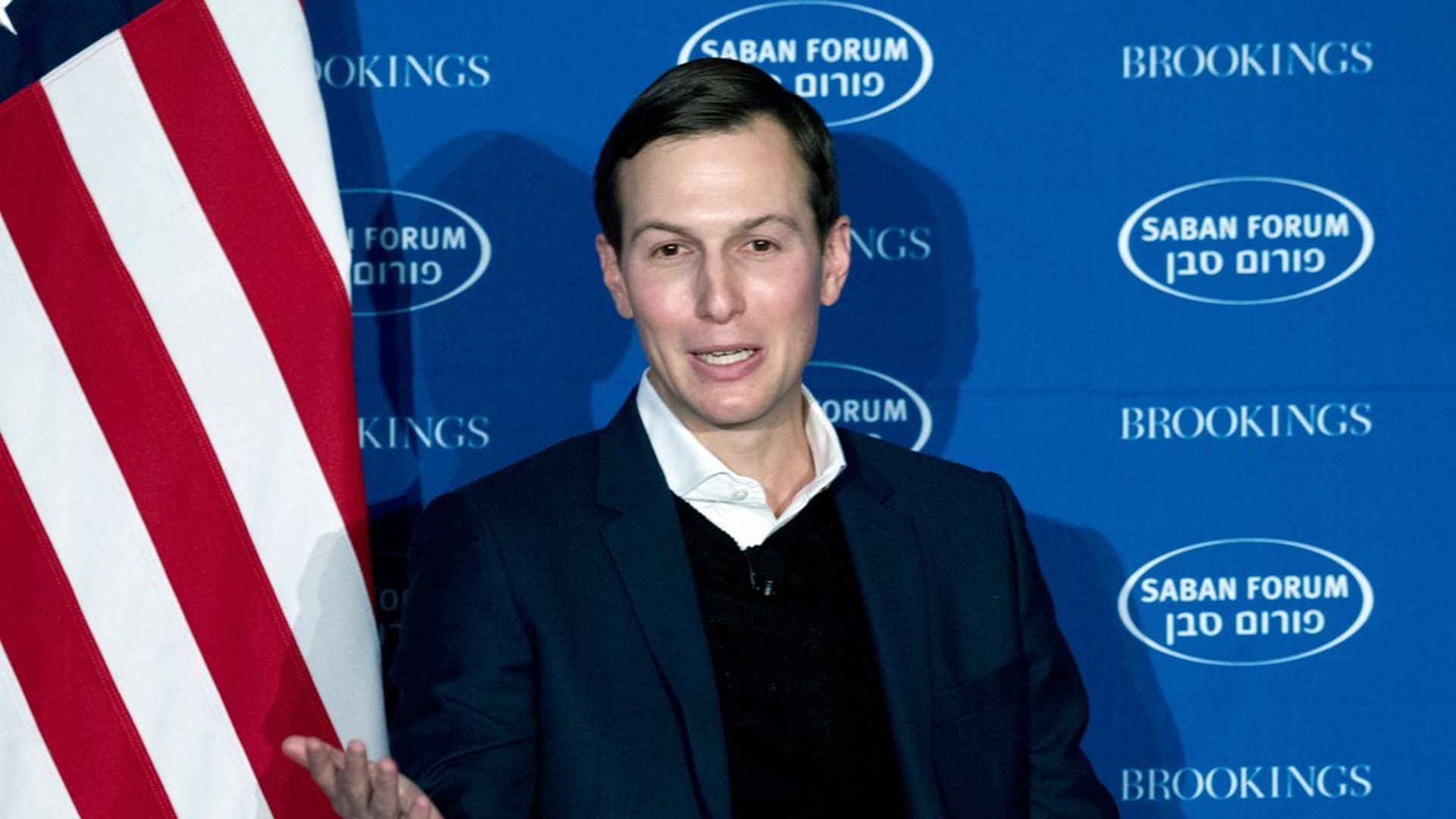 President Trump's son in law and senior adviser Jared Kushner was the administration's key note speaker today at the Saban Forum in Washington. It was the first time Kushner spoke publicly about the administration's efforts to promote "the ultimate deal" between Israel and the Palestinians.
Kushner was very careful in his remarks, but these three points are worth noting:
In order to create more stability in the Middle East we have to solve the Israeli-Palestinian conflict.
We need to overcome the Israeli-Palestinian issue in order to improve relations between Israel and the rest of the Arab world.
Many of the day-to-day crises between Israel and the Palestinians are caused by the fact there is no final status agreement, and that's why we need to solve the big issues (i.e. borders, security, refugees, Jerusalem etc.)
The big picture: Kushner's comments showed the Trump "peace team" is drafting a comprehensive deal aiming at a final status agreement that solves all core issues – and not a plan that aims at partial or interim agreements. Kushner's comments also showed that the Trump administration see the "ultimate deal" between Israel and the Palestinians as a centerpiece of its Middle East policy and a key to promoting other policies in the region – mainly an alliance between Israel and the Gulf states against Iran.
Netanyahu wouldn't necessary like this: Kushner wasn't critical either of Israel or the Palestinians, but some of the points he made are contrary to Netanyahu's positions. Netanyahu stressed time and time again that the Israeli-Palestinian conflict isn't the cause for other problems in the Middle East and that solving it, as important as it might be, will not solve issues like ISIS or the Sunni-Shia confrontation. Netanyahu also said time and time again in the last year that he thinks Israel's relations with the Gulf states can get warmer regardless of whether there is progress in the Israeli-Palestinian peace process.
Go deeper