What to know about Austria's election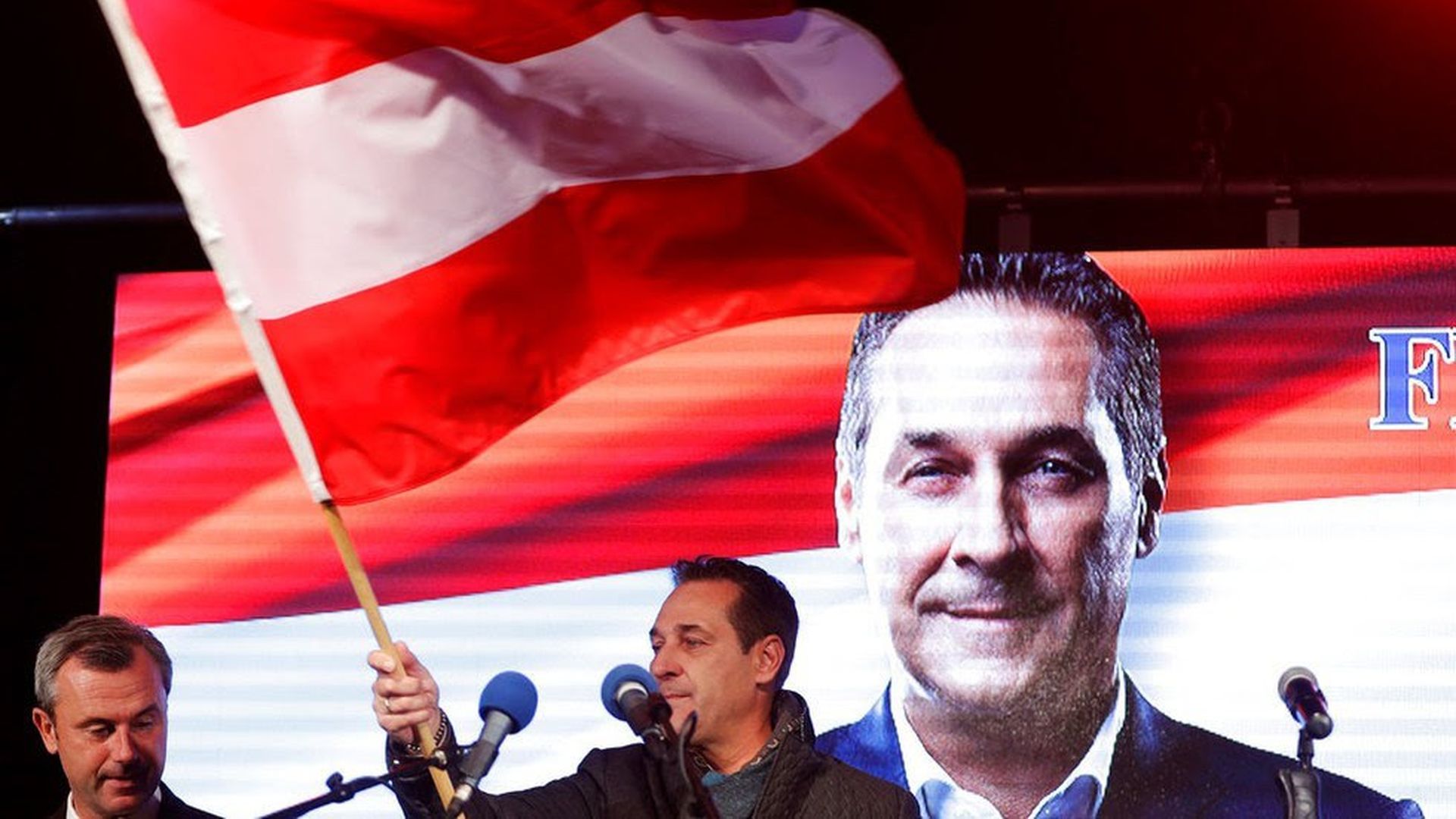 Nationalist wave rolls on ... In election tomorrow, "Austrian voters concerned about immigration, Islam," by AP's George Jahn in Vienna:
Why it matters: Tomorrow's election "could turn the country rightward after decades of centrist governance amid voter concerns over immigration and Islam.""The People's Party, which has shifted from centrist to right-wing positions, is leading in the pre-vote polls. Austria's traditionally right-wing, anti-migrant Freedom Party is expected to come in second and the center-left Social Democrats [first or second in elections since World War II] are thought to be trailing in third place.""Favoring the People's and Freedom parties is distrust of migrants and Muslims among many Austrian voters."The backdrop: "The 2015 influx of hundreds of thousands of people fleeing the war in Syria and poverty elsewhere into the EU's prosperous heartland left Austria with nearly 100,000 new and mostly Muslim migrants.""That has fueled fears Austria's traditional Western and Christian culture is in danger. As a result, voters are receptive to the anti-migrant platforms of both the People's Party and the Freedom Party."Go deeper: Q&A on Austria's rightward drift.
Go deeper