What to know about Anthony Scaramucci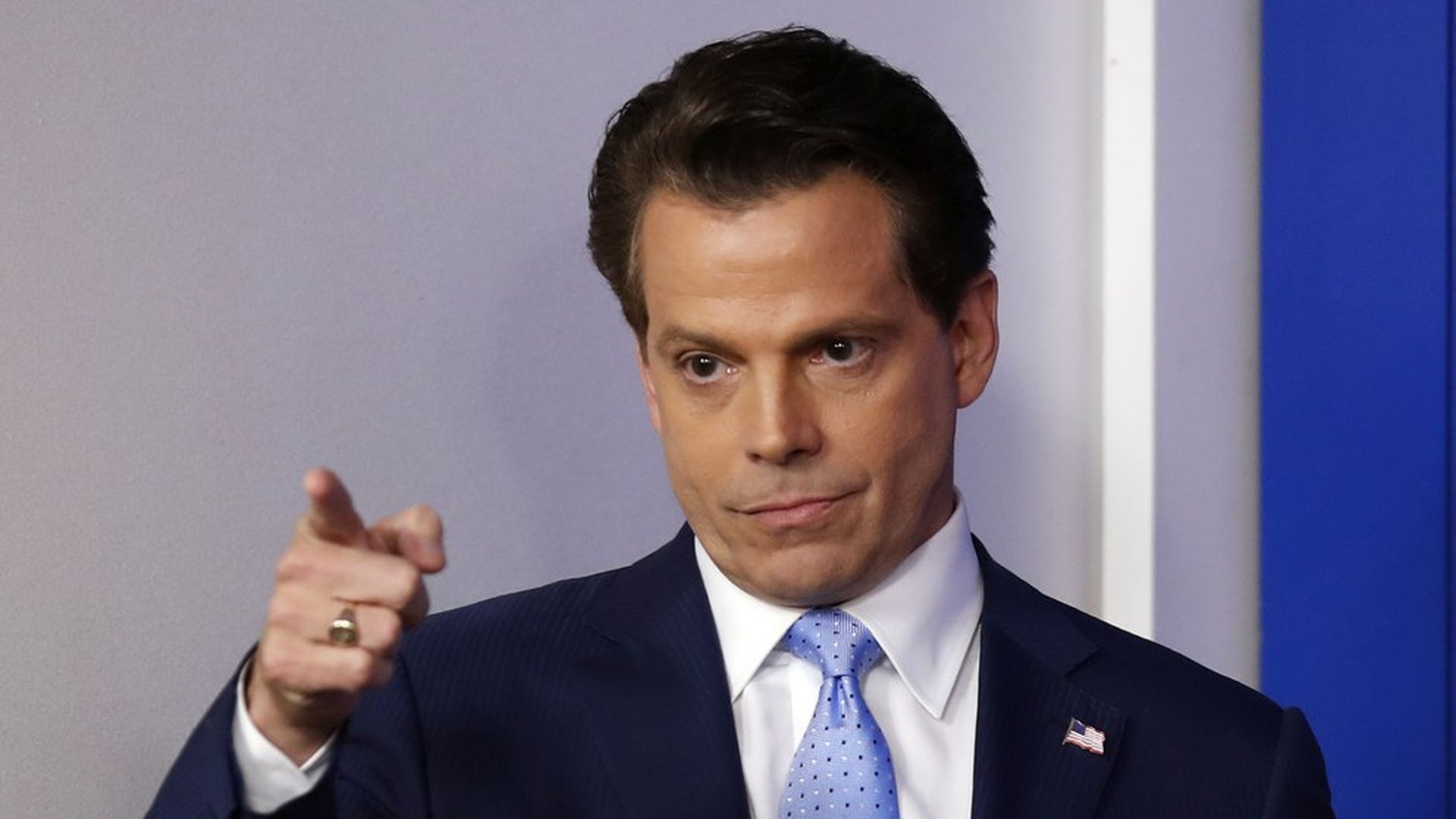 Today, Anthony Scaramucci was appointed as director of communications and Sean Spicer resigned. Here's some fast facts about "Mooch":
In June, he suggested that the White House broadcast their own daily newscast from a desk on the White House lawn, according to the Washington Post.
He graduated from Harvard Law School and got his undergrad in Economics at Tufts University.
He has worked at Lehman Brothers, Goldman Sachs and Neuberger Berman.
He co-founded Oscar Capital Management, which sold to Neuberger Berman in 2001.
He founded the hedge fund SkyBridge Capital in 2005, which now has $11.4 billion in assets under management. He has hosted major financial industry conferences (SALT conferences). This past spring's speakers included Joe Biden.
He once hung an expensive Superman painting in his office, his former employees told the Post.
He was named the Ernst & Young Entrepreneur Of The Year in 2011.
He was a host of "Wall Street Week" and has been a contributor for Fox News.
He's written three books: "The Little Book of Hedge Funds," "Goodbye Gordon Gekko" and "Hopping Over the Rabbit Hole."
During the last campaign season, he worked first for Scott Walker and then Jeb Bush's campaigns before joining Trump. He even called Trump "another hack politician" in 2015 on Fox.
Last November, he joined Trump's Presidential Transition Team Executive Committee.
Last month, three CNN journalist resigned after publishing an unverified story connecting Scaramucci to a Russian investment fund.
This is the third job offered to Scaramucci in the Trump administration — director of the Office of Public Engagement, a senior role in the U.S. Export-Import Bank — which he accepted — and now director of communications.
Go deeper