What to expect when Waymo and Uber finally face off in court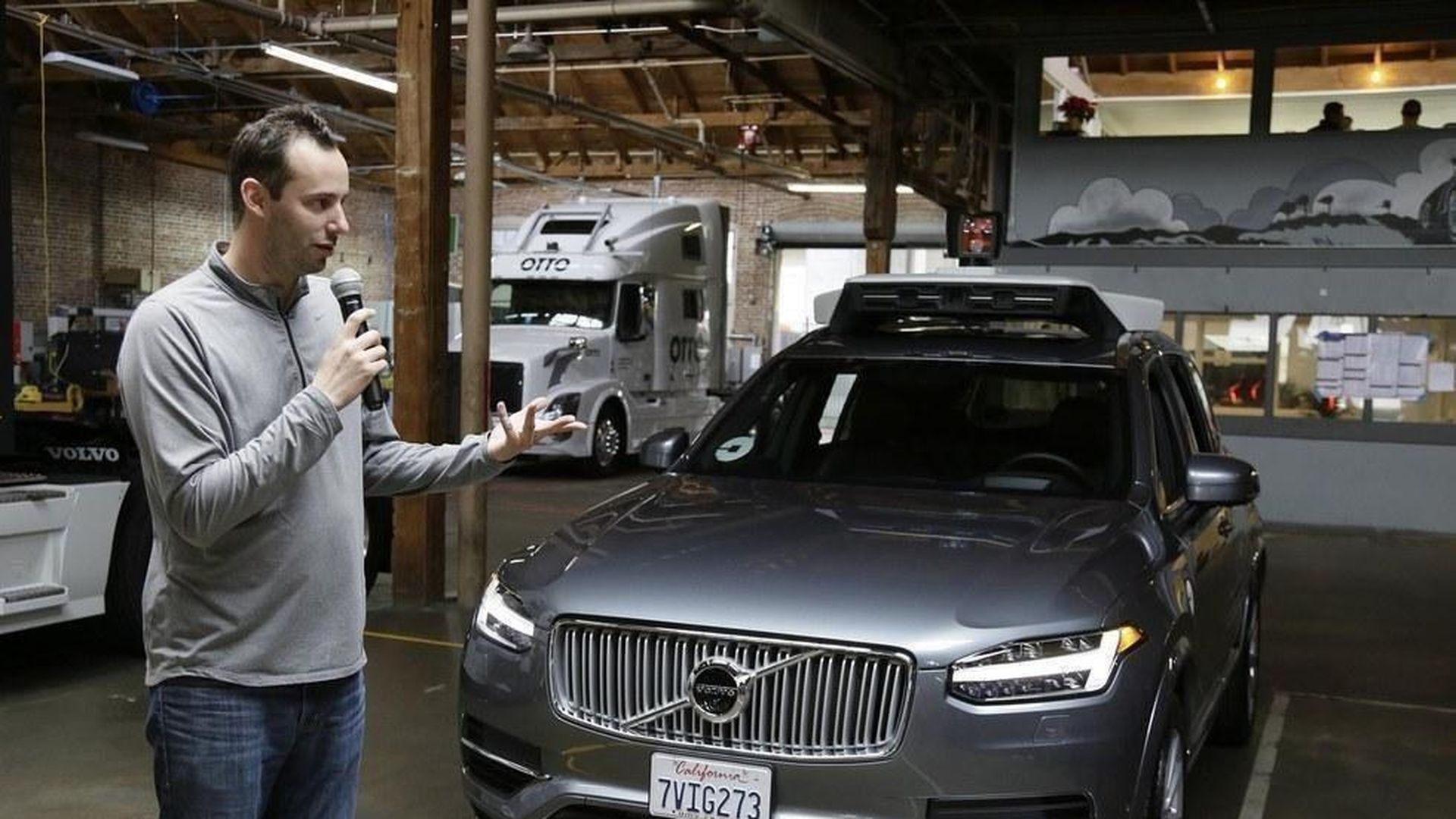 The drawn-out legal battle between Waymo and Uber will finally begin the trial process this week, with jury selection scheduled for Wednesday and the actual trial to begin next Monday.
Last-minute twist: Last week, the presiding judge received a letter from the Department of Justice. Though he hasn't revealed its contents, the judge ordered Uber to bring in three witnesses, including a former security analyst, to a pre-trial hearing today. Subsequently, yesterday Waymo asked for a continuance so it can adequately prepare after Uber turned over a critical letter from the former security analyst that it had previously concealed.
What to expect at the trial:
Waymo will have to persuade a jury that former employee Anthony Levandowski plotted (likely with Uber) to recruit some former colleagues, steal proprietary information and use it to build Uber's self-driving car technology. It will also attempt to show that its proprietary technology was actually being used by Uber to develop its self-driving cars. Waymo hopes to get both a permanent injunction to bar Uber from using its tech, as well as monetary damages.
Uber will have to show that it successfully did everything it could to keep any of Waymo's proprietary information outside of the company and its technology. It will also try to show that none of its self-driving cars or tech uses Waymo's trade secrets.
Here are the latest developments in this lawsuit:
Uber was forced to publicly release a due diligence report prepared as part of its acquisition of Otto, which included evidence that Waymo's former employee had proprietary files, worked to poach others for his startup, and met with Uber executives before leaving. The release of the report also led to the delay of the trial as Waymo argued it needed more time to examine it and prepare.
Waymo attempted to keep parts of the upcoming trial confidential, precluding the media and public from attending those hearings. Several news organizations pushed back, telling the court that Waymo's request is hypocritical and shouldn't be granted given the company's earlier argument to keep the dispute in court over arbitration in the name of transparency.
Go deeper