What to expect from Trump's UN meeting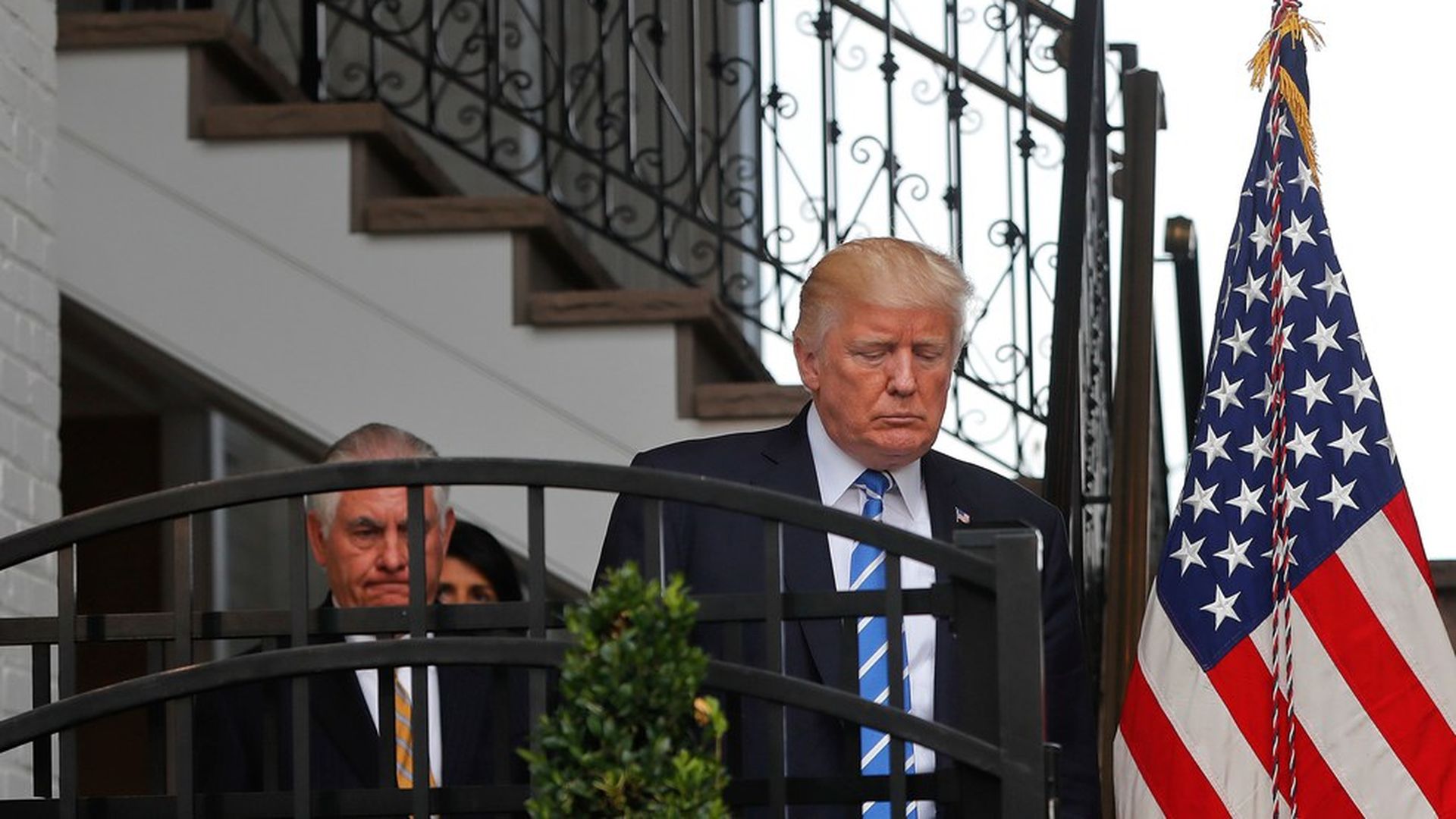 President Trump will deliver his first speech to the United Nations General Assembly on Tuesday, facing leaders from 193 countries around the world. Here are those leaders' questions about the new American president, per NYT's Peter Baker:
How will Trump's 'America First' strategy measure up to the UN's 'world first' agenda? "The perception ... is that President Trump is unilateralist and isolationist. Trump has the opportunity to present and describe his vision and strategy. The world will be all ears," Zalmay Khalilzad, UN ambassador under President Bush, told the Times.
How will the president address the North Korean threat? Some countries "fear that the fighting talk of this impulsive president could make things worse rather than better," Peter Westmacott, a former British ambassador, said.
How will Trump tackle UN reform? The president, along with prominent Republicans, has been vocal about inefficiency at the UN. He's got a meeting on UN reform Monday.
Go deeper