What the Supreme Court decided today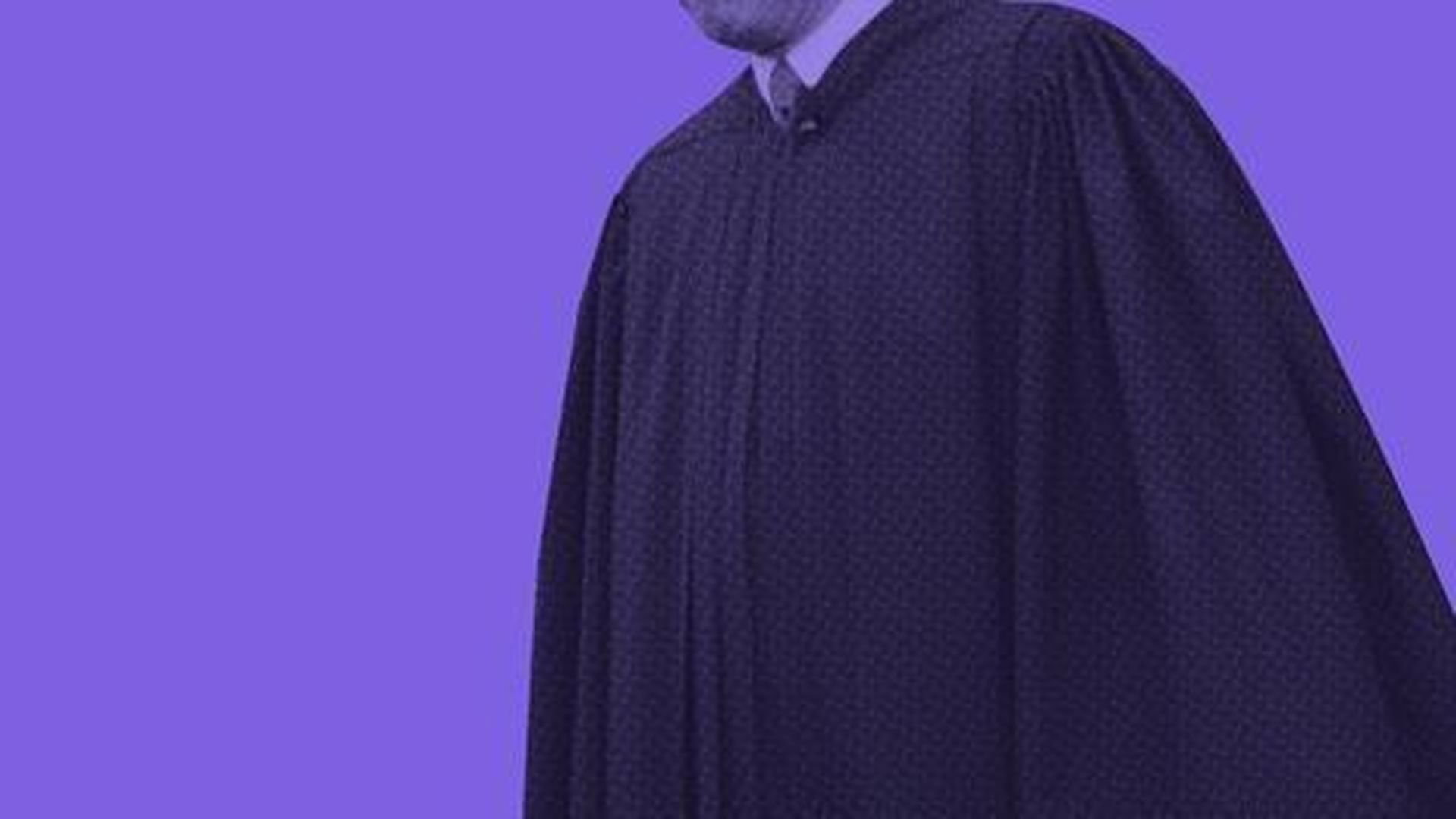 The Supreme Court rattled off a number of decisions today before breaking for summer recess. Below we've listed the details of five major cases, and why they matter:
Reinstated parts of Trump's travel ban
SCOTUS determined that President Trump's 90-day travel ban on 6 majority-Muslim countries — Iran, Libya, Somalia, Sudan, Syria and Yemen — will go into effect for some travelers. However, foreigners "with a credible claim of a bona fide relationship with a person or entity in the United States" will be protected from the ban. Justices will circle back and review arguments in the case in October.
Why it matters: Unlike Trump's original travel ban, travelers with valid green cards and visas will now be allowed to enter the U.S., but all refugees from the 6 countries listed will be banned.
Ruled states can't refuse all financial aid to churches
The justices ruled that the state of Missouri was wrong to exclude a Christian school from a program that granted non-profits with rubber surfacing for their playgrounds. Missouri originally argued that the state constitution prohibits public money from going to religious organizations.
Why it matters: The ruling has reduced the level of separation between church and state, and has set a new precedent that religious institutions should be eligible to receive some public funds.
Declined to review a California law restricting concealed weapon permits
The court decided not to intervene in Peruta v. California, in which a lower court determined that the Second Amendment doesn't protect the right to carry a concealed weapon in public. Two dissenting justices, Clarence Thomas and Neil Gorsuch, said the court should have heard the case.
Why it matters: That "good cause" requirement needed to obtain a concealed carry permit must be more specific than just a general concern for wellbeing.
Ordered Arkansas to list same-sex parents' names on birth certificates
SCOTUS ruled that Arkansas authorities are required to list the names of both same-sex parents' on their child's birth certificates. The court said the state had chosen "to make its birth certificates more than a marker of biological relationships: the state uses those certificates to give married parents a form of legal recognition to unmarried parents" and same-sex couples deserve the same recognition. Justices Clarence Thomas, Samuel Alito and Neil Gorsuch dissented.
Why it matters: Other states with similar laws, including them Alabama, Alaska, North Carolina, Wisconsin and Wyoming, will now be pressured to change laws that differentiate between "husbands" and "same-sex spouses."
Agreed to hear same-sex wedding cake case
The court decided it will hear an appeal case from a Colorado bakery that refused to make a wedding cake for a same-sex couple. During the hearing, the justices will have to determine whether Masterpiece Cake Shop owner Jack Phillips, who argues that making a wedding cake for a same-sex couple violates his religious views, goes against the state's public accommodations law.
Why it matters: The ACLU, which is representing the couple, stated that if Phillips' prevails, "any business could claim a safe harbor from any commercial regulation simply by claiming that it believes complying with the law would send a message with which it disagrees."
Other SCOTUS decisions made on June 26
Justices ruled that a Texas death row inmate could still face execution, despite claims that his prior appellate lawyer was ineffective during his post-conviction hearings.
The court upheld a rule stating that investors can't wait more than three years to decide whether to stay in securities class actions, even though the cases tend to take more than three years to resolve.
SCOTUS decided they will hear a case on whether a the family of a 15-year-old Mexican boy who was shot across the border by a U.S. Border patrol agent is eligible to seek damages in court.
Go deeper