What the FBI director candidates have said about Russia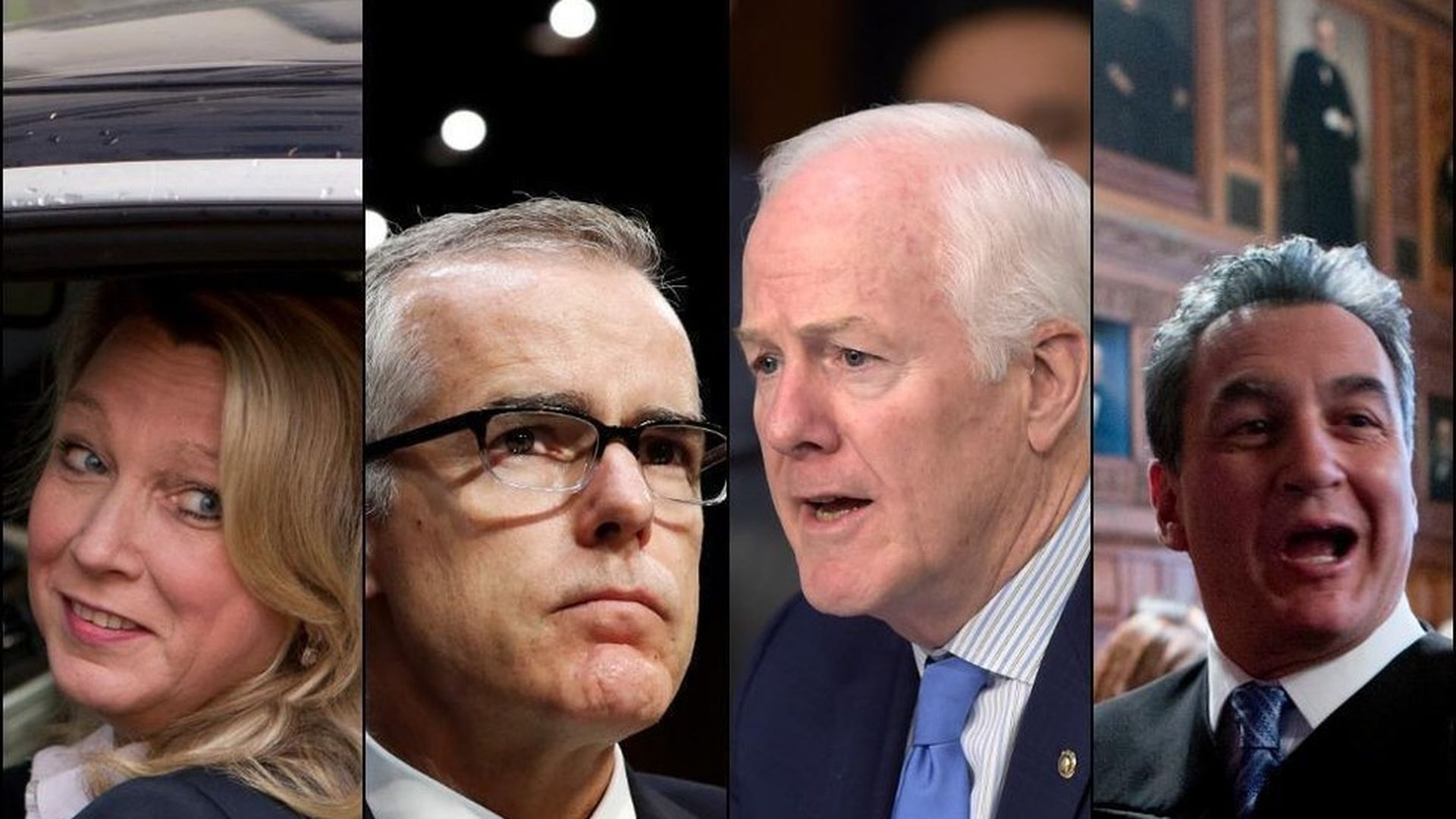 The FBI director shortlist of potential replacements for James Comey emerged earlier today and interviews are under way. The future of the investigation into Russia's election meddling is at the forefront of the Comey controversy, even if Deputy Press Secretary Sarah Sanders said the investigation is "probably one of the smallest things that they've got going on their plate." Here's what each person on the shortlist has said about that investigation:
Acting FBI Director Andrew McCabe: The FBI's investigation into Russian election interference is "highly significant." McCabe also said the FBI would not succumb to any person's efforts to influence the investigation.
Sen. John Cornyn (R-Texas): While speaking on Face the Nation, Cornyn disagreed with Trump's favorite characterization of the Russian investigation as a "witch hunt." He said: "It is a legitimate area of inquiry. ...there is no question that Putin is trying to undermine our democracy and undermine public confidence in our institutions." He also released a statement on his website after Comey's termination saying, "We have a bipartisan commitment to get to the bottom of this Russian investigation."
Alice Fisher, former Justice Department Criminal Division chief:
Fisher hasn't made public comments about the Russia investigation.
She was the assistant attorney general for George W. Bush and she would be the first woman to serve as FBI director.
During his confirmation for her position at the DOJ, Democrats opposed her for her alleged comments regarding detention policies at a Guantanamo Bay facility in Cuba, per McClatchy.
Michael Garcia, New York state judge and former U.S. Attorney in Manhattan:
Although Garcia hasn't made any public comments about the current Russia investigation, FIFA hired him in 2012 to investigate Russian conspiracies to secured the 2018 and 2022 World Cup bids (one of which Russia had won).
During those 18 months, he interviewed more than 75 witnesses and produced a 430-page report for FIFA by the end of it all.
Regarding that FIFA role, Garcia said in 2013 that "my authority is to investigate any official—top down—for misconduct. No one is above the ethics code."
Go deeper