What Obama left Trump: cyberwar with North Korea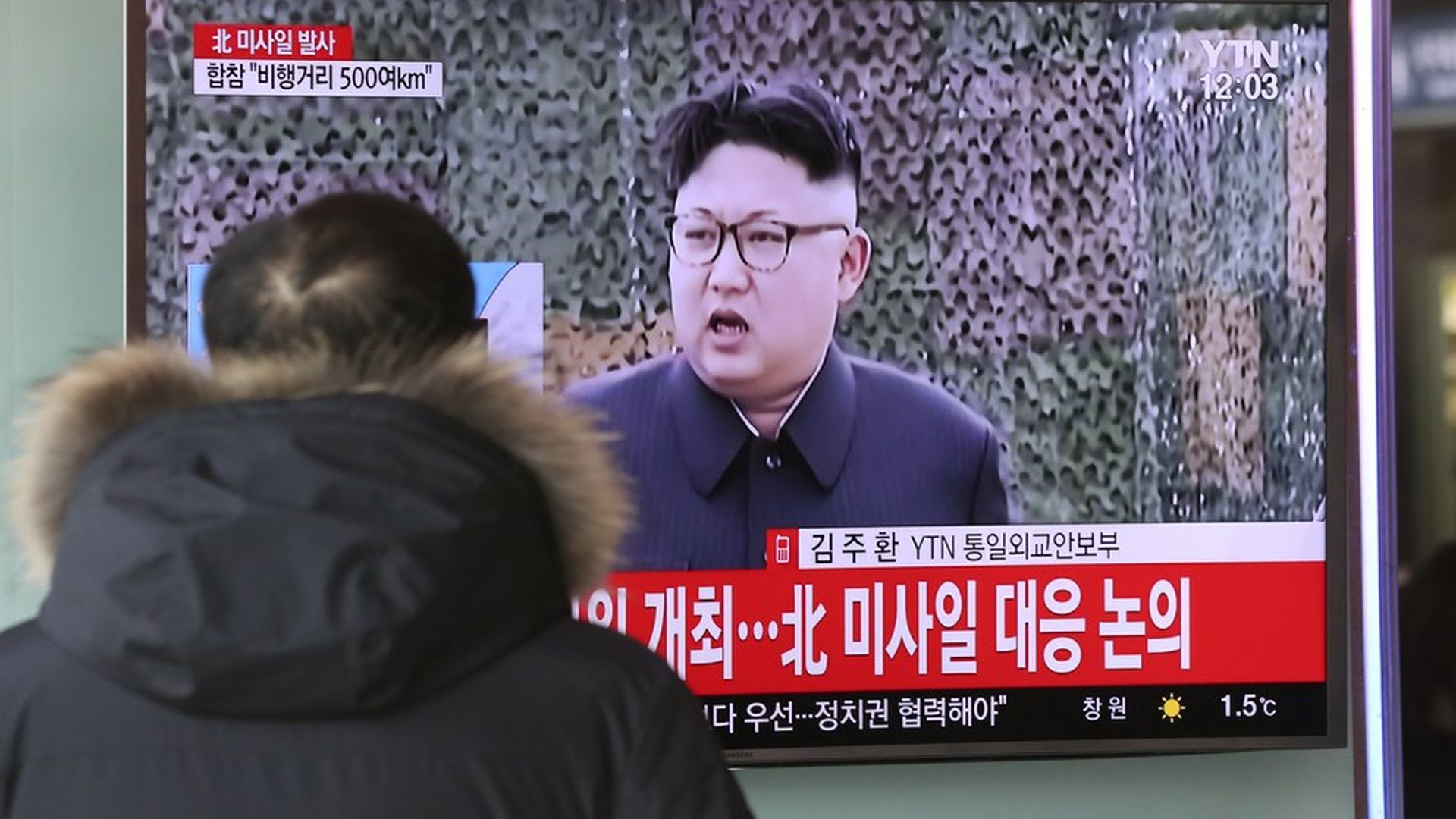 President Obama reportedly ordered the Pentagon three years ago to enhance their cyber strikes to thwart North Korean missiles in their first few seconds of launch, according to the New York Times. Although initial efforts may have been successful (some of the DPRK's rockets exploded, veered off course, or fell apart in midair), North Korea has launched three medium-range rockets over the past eight months.
Why this matters: Obama told Trump before he was sworn in that North Korean nuclear and missile programs would be the most urgent threats he would confront over the course of his presidency. North Korea's leader, Kim Jong-un, says his country is in "the final stage in preparations" for intercontinental ballistic missiles, but the U.S. still does not have the capabilities to counter North Korean nuclear and missile programs, per the NYT. Trump himself said "we're so obsolete in cyber" during his campaign.
What's next: Trump could ramp up the Pentagon's cyber strikes against North Korea, he could negotiate with the DPRK to halt its nuclear and missile programs, or he could prepare the U.S. for directing missile strikes to the launch sites. These options were all discussed in the Situation Room as recently as Tuesday.
Go deeper