What Mueller's move means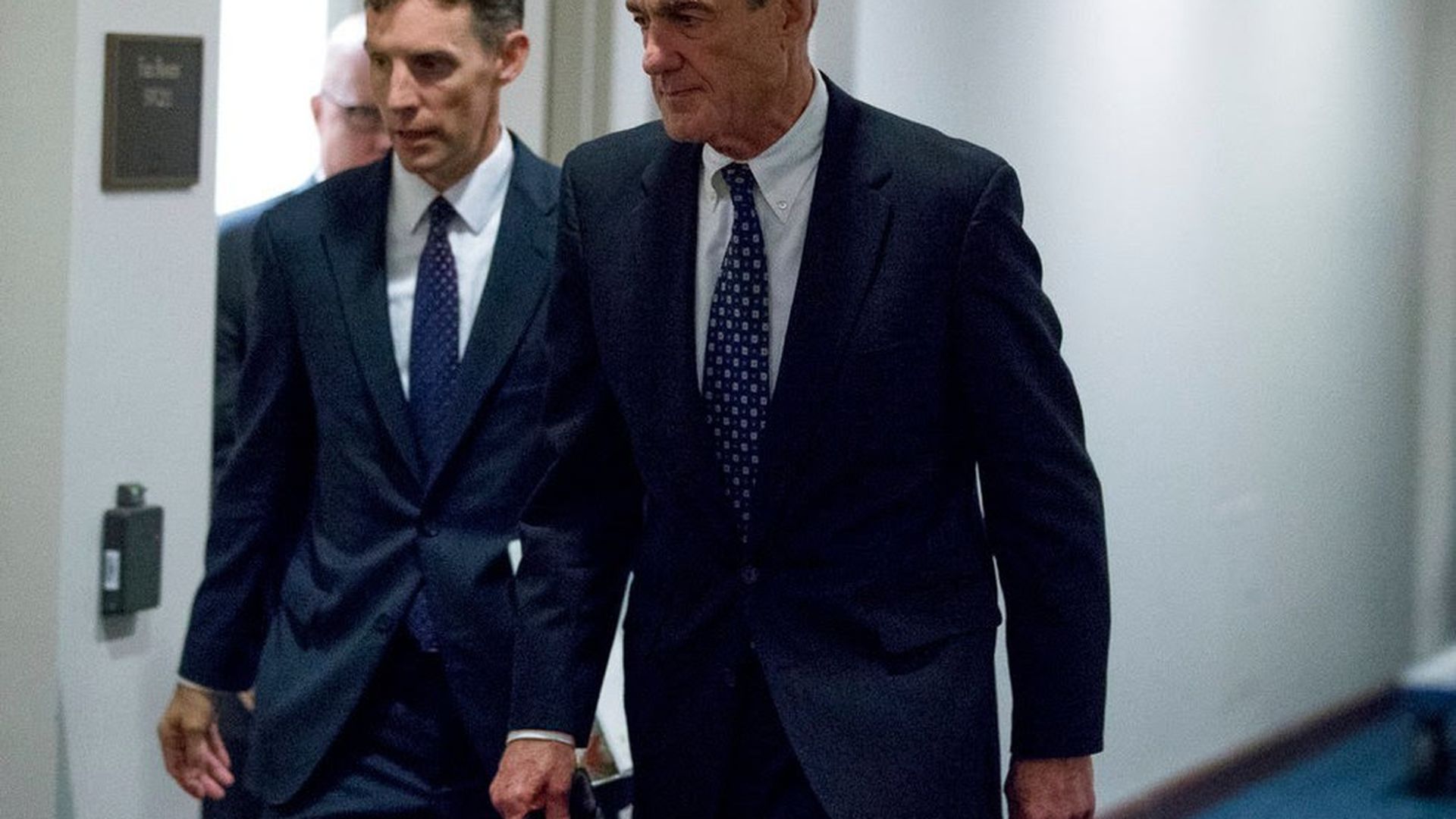 As soon as Monday, the Mueller investigation begins a new phase that moves it from background music in national politics to center stage, with massive stakes for President Trump and both parties.
What's new: "A federal grand jury in Washington [yesterday] approved the first charges in the investigation led by special counsel Robert Mueller," CNN scoops. "The charges are still sealed under orders from a federal judge. Plans were prepared Friday for anyone charged to be taken into custody as soon as Monday."
Why it matters, from MSNBC's Ari Melber: "[W]e're moving away from a political fight, where everyone can see it the way they want, and into ... a legal process — where there are rules of evidence, facts are established. ... Bob Mueller is known to be a pretty careful prosecutor."
Be smart: Matt Miller — former Obama Justice Department official, and close Mueller watcher, emails me: "I think it means this will be a rolling investigation. Rather than conduct his entire investigation and then wrap things up with indictments and possibly a report at the end, he is doing it in stages, the way the Justice Department might attack a drug cartel or a mafia family."
Miller adds that this "is a watershed moment for the politics surrounding the investigation. In less than six months on the job, Mueller has already returned indictments.
"This isn't a fishing expedition or a witch hunt — it's an investigation that's already born fruit with a grand jury of regular Americans finding probable cause that a crime was committed."
Go deeper