What Kasich really wants on Medicaid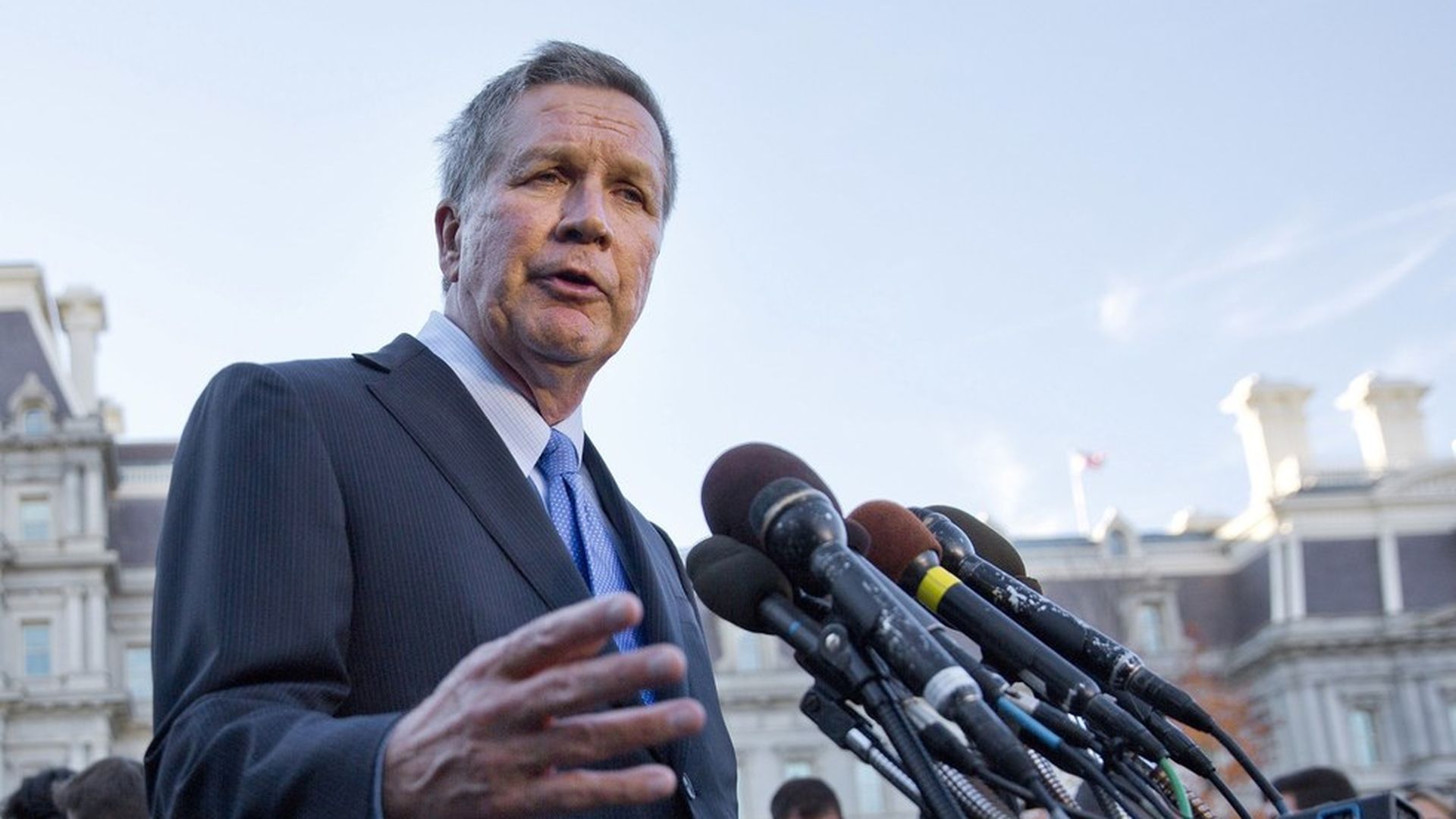 Ohio Gov. John Kasich got some attention this morning when he said it would be a "very, very bad idea" for congressional Republicans to phase out Medicaid expansion. "We cannot turn our back on the most vulnerable," Kasich said on CNN's State of the Union. "We can give them the coverage, reform the program, save some money, and make sure that we live in a country where people are going to say, at least somebody is looking out for me."
What it really means: Yes, Kasich wants to make sure the 700,000 Ohio residents who gained coverage don't lose it. But that doesn't mean he wants to leave the Medicaid expansion the way it is. Here are two important things Kasich has asked for in the past — reforms where he could pretty easily reach common ground with the Trump administration and Congress:
Charge a fee for Medicaid coverage. Kasich has proposed that in the past, and although the Obama administration turned him down, he could have more luck this time with a modified version of the plan. That's because Seema Verma, Trump's nominee to head the Centers for Medicare and Medicaid Services, was the consultant who helped Kasich write his original plan, Cleveland.com reports.
As a presidential candidate last year, Kasich proposed rewriting Medicaid to limit the amount of funding for each person in the program — the same idea congressional Republicans are looking at now. Kasich's point is that he doesn't want people to lose coverage during the transition to the new system.
Go deeper