What it's like to be interviewed by Mueller's team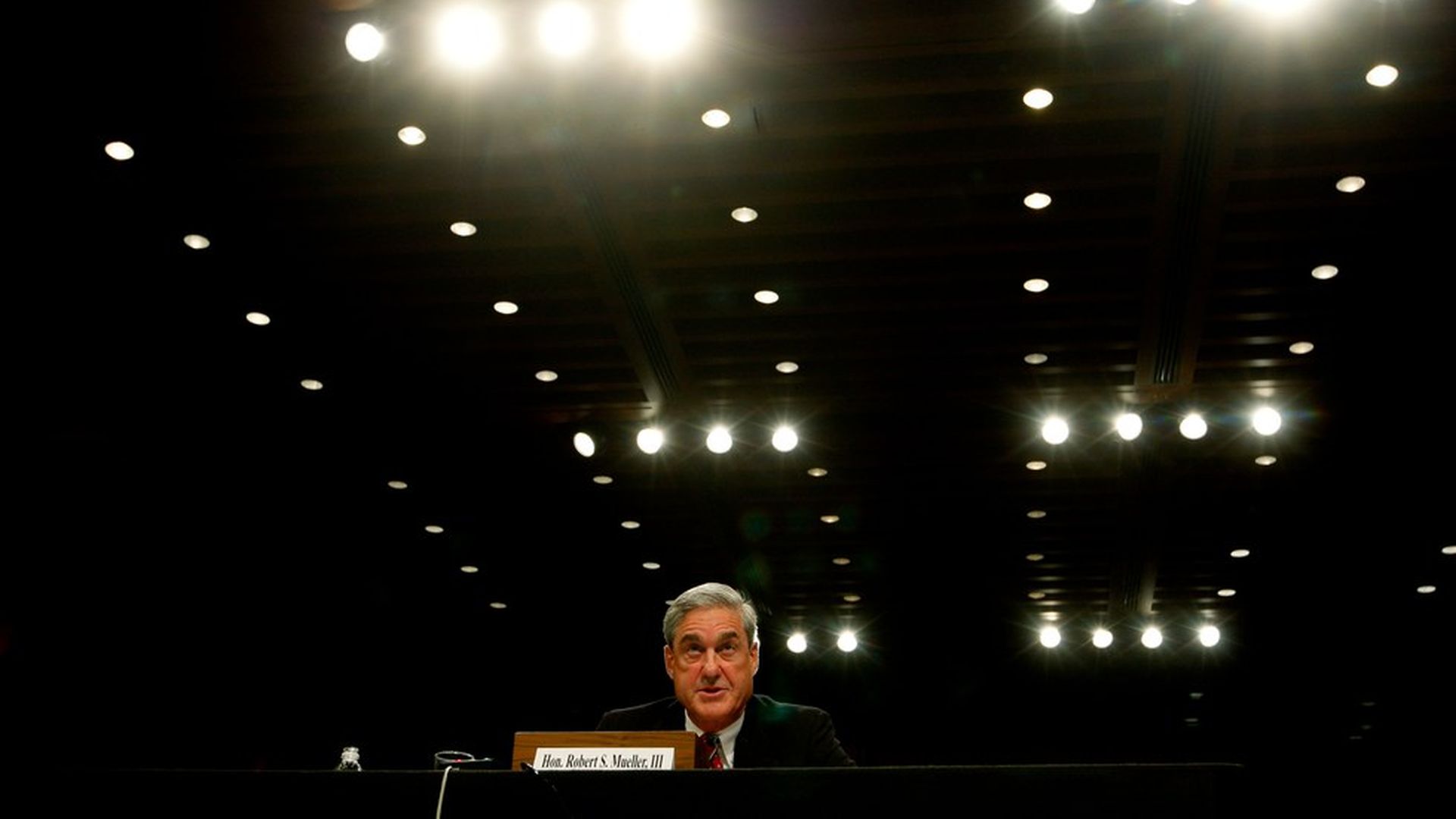 Special Counsel Robert Mueller's Russia probe, conducted in secret, had a public moment this week when charges were leveled against former National Security Advisor Michael Flynn. But the vast majority of the investigation continues to move forward out of the public eye.
Based on reports from witnesses and lawyers, the Washington Post depicts what it's like at the core of the investigation.
Mueller's team's office is in an industrial part of Southwest Washington. That's where Trump administration officials — most recently White House Counsel Don McGahn — have reportedly traveled to be interviewed as part of the investigation.
During the interview, which reportedly takes place in a windowless room, teams of two or three lawyers take turns asking questions. Mueller himself often observes from a perch along the wall, witnesses told the Post.
"Among the topics that have been of keen interest to investigators: how foreign government officials and their emissaries contacted Trump officials, as well as the actions and interplay of Flynn and Jared Kushner, the president's son-in-law," per the Post.
"[I]t seemed like they were still trying to get a feel of the basic landscape of the place ... I didn't get the sense they had anything incriminating on the president. Nor were they anywhere close to done," one witness who was interviewed for several hours told the Post.
White House lawyer Ty Cobb told the Post he believes the focus on the White House and its staffers is coming to an end.
Go deeper: How the Russia investigation closed in on Paul Manafort and Michael Flynn
Go deeper