What it was like on the ground at Charlottesville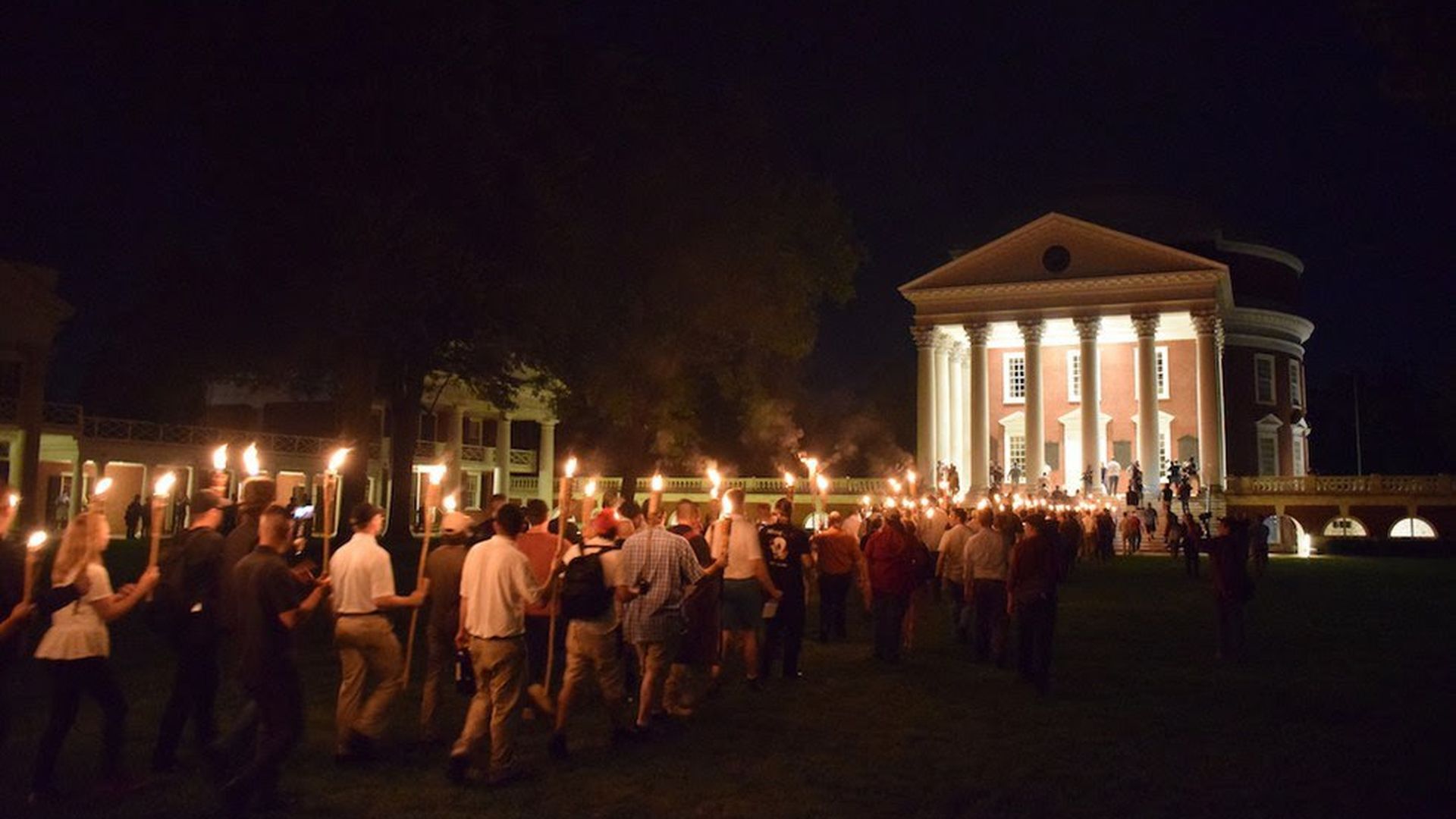 Hawes Spencer — a buddy of mine since we were editors of rival college newspapers in Virginia, eons ago — has lived in Charlottesville for 28 years, and covered Friday night's protest for the N.Y. Times and Richmond public radio station WCVE. I asked him what it was like:
"The entirety of Downtown Charlottesville looked like a war zone. Protesters maced each other, threw water bottles and urine balloons — some of which hit reporters — and generally beat the crap out of each other with flagpoles.
"With many armed militia present, we thought bullets might be a problem. But as it turned out, it was just like European terrorism: a car aimed at pedestrians.
"Some of the photographers were braver than I and just dove right in to the middle of these constant melees. A month ago, my two oldest teens showed up for the KKK rally out of curiosity. Thankfully, they took a hike up a mountain today!"
Go deeper