What is NATO Article V and where does Trump stand on it?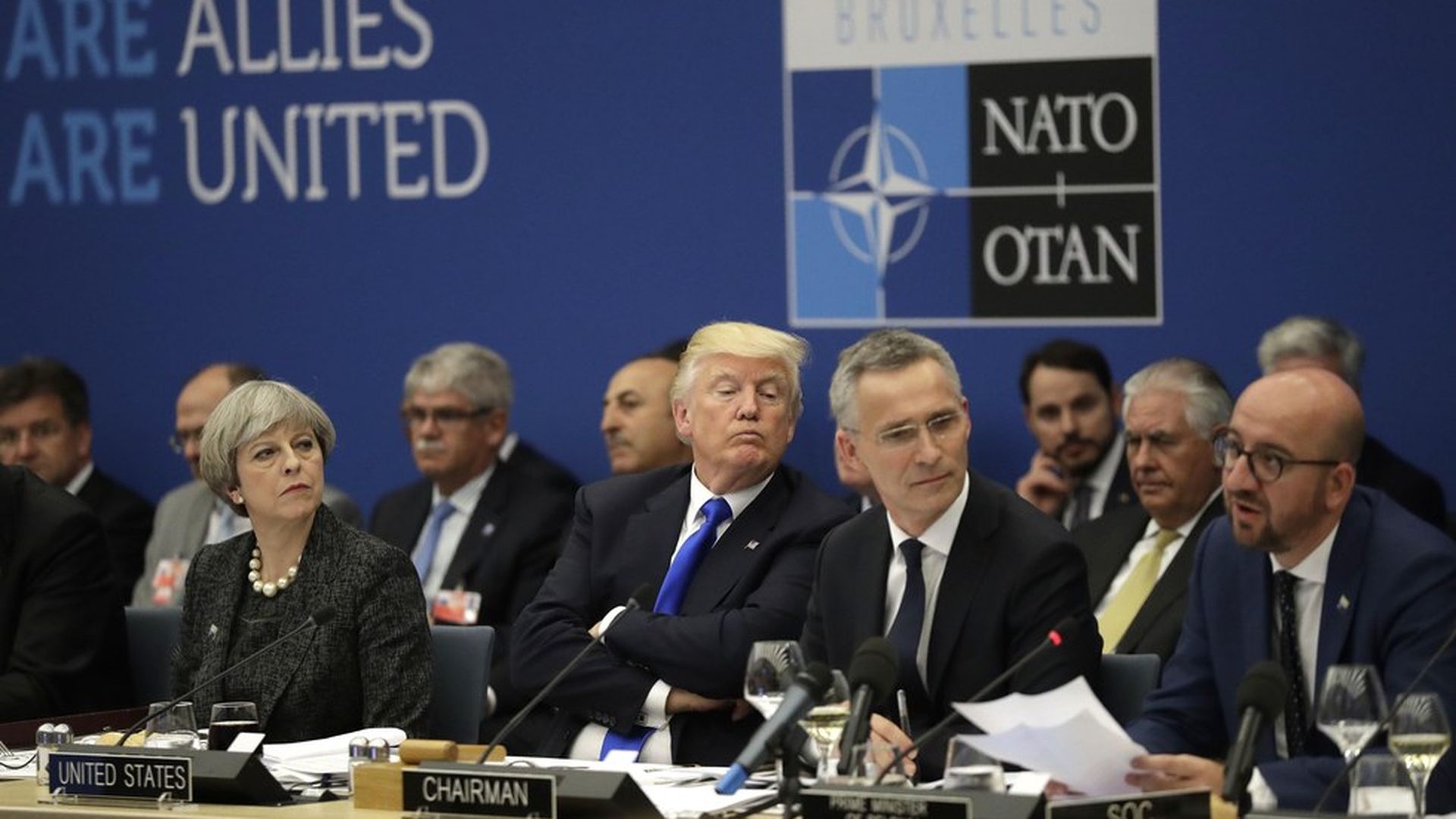 The issue
At a NATO leaders meeting May 25 President Trump did not explicitly endorse the collective defense article, Article V, of the North Atlantic Treaty, which binds member nations to defend one another if one comes under attack.
The facts
Trump was expected to make a commitment to Article V in the speech, but then stopped short of doing so. He did discuss shared "commitments," using the example of the September 11 attacks (the only time Article V has been invoked):
"We will never forsake the friends who stood by our side. And we will never waver in our determination to defeat terrorism and to achieve lasting prosperity and peace."
Why it matters
Article V is the cornerstone of NATO, and NATO member countries have been waiting to hear Trump confirm the U.S. will honor it, especially as he has repeatedly stressed that not all members are paying their fair share of defense spending and once called the alliance "obsolete." After the backlash to the omission, Sean Spicer stepped in to explain they're "not playing cutsie" and that Trump is "fully committed" to Article V.
Go deeper