What happens when North Korea launches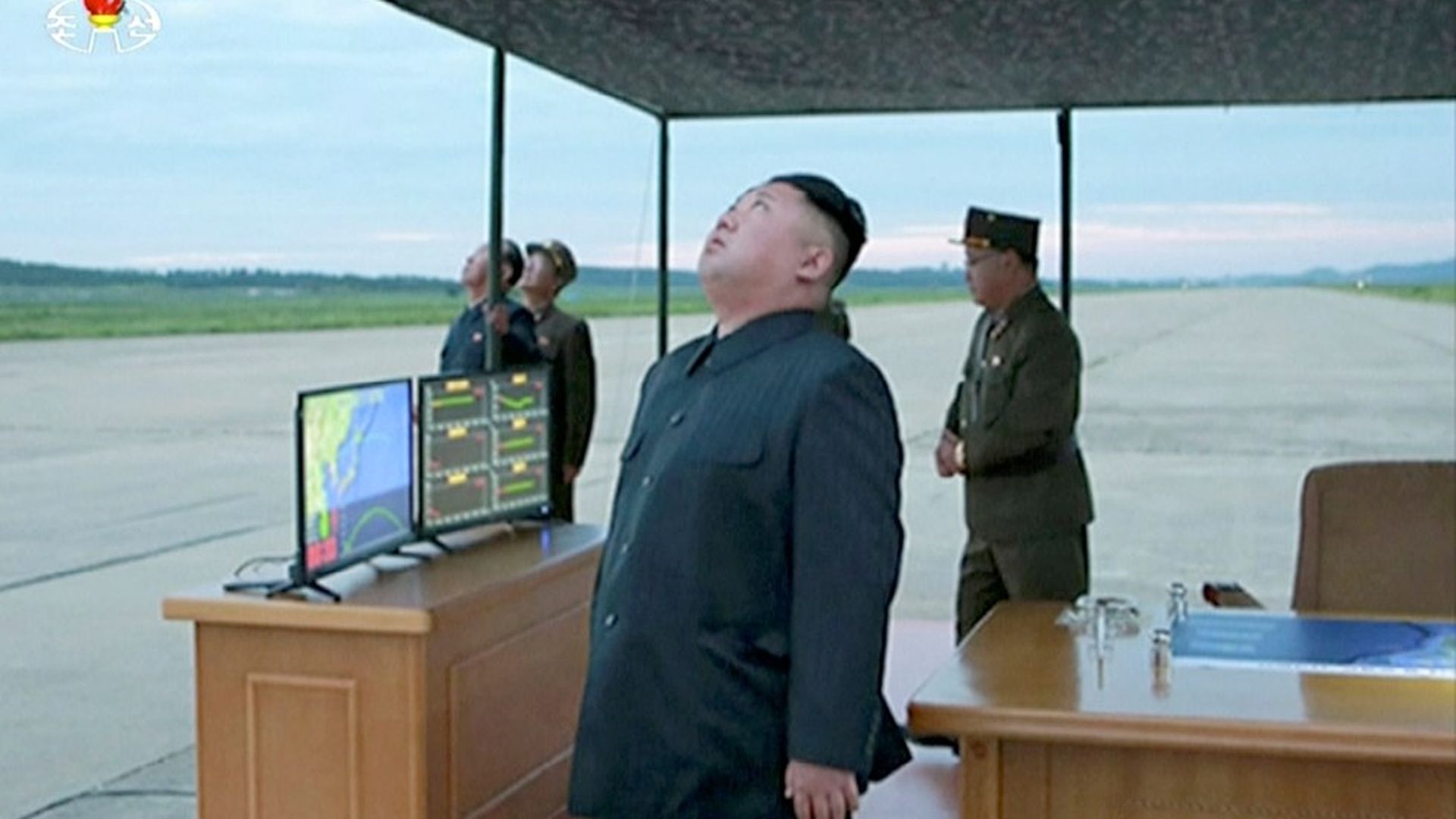 Kim Jong-un has gone two months without a ballistic missile test. That's unusual for the guy President Trump calls "Rocket Man." The portly dictator fired missiles every month between February and September — 22 in total, and he detonated the most powerful nuclear bomb in North Korea's history.What we're hearing: Secretary Jim Mattis won't say he's encouraged by Kim's pause — only that he's watching closely. Mattis won't publicly discuss even the possibility of preemptive strikes to take out North Korea's nuclear facilities.I asked Mattis whether he agreed with National Security Adviser H.R. McMaster that a "preventive war" was a viable option — in McMaster's words, "a war that would prevent North Korea from threatening the United States with a nuclear weapon.""You'll have to ask him [McMaster]," Mattis replied, adding, "I'm not going to answer the question."Between the lines: That response isn't unusual for Mattis; he always avoids discussing military plans. But it's telling that he's not publicly endorsing the more bellicose talk coming from the White House.What we're seeing: I flew with Mattis yesterday to the Rocky Mountains, where he spent the day visiting U.S. Northern Command (USNORTHCOM) and the joint U.S.-Canadian North American Aerospace Defense Command (NORAD). While Mattis attended classified briefings, the traveling press went inside the Cheyenne Mountain Complex (a Cold War era fortress made famous in the movie "WarGames"). We also visited the Peterson Air Force Base, the hub for monitoring threats to the homeland.The military officials who work here are responsible for defending America's airspace. The command centers they work in are the hubs for tracking North Korean missiles — which appear on the giant screens as a red donut that expands into a fan that shows which part of the world the missile threatens.Underneath the screens a sign with giant black block letters:"WE HAVE THE WATCH."When North Korea launches a missile, a white light starts shining and a horn starts honking. They gave us a trial run.Bottom line: After a day with these military officers, you can't help but be struck by the breadth of U.S. assets around the world and in space. But if this war of words between Trump and Kim becomes a real war, those radars, satellites and missile interceptors won't be able to prevent death on a scale the world has rarely seen.
Be smart: We have no idea why Kim has paused tests. All the North Korea experts are just guessing when it comes to this secretive man / regime.
Go deeper