What Facebook, Google and Twitter told the Senate Intel committee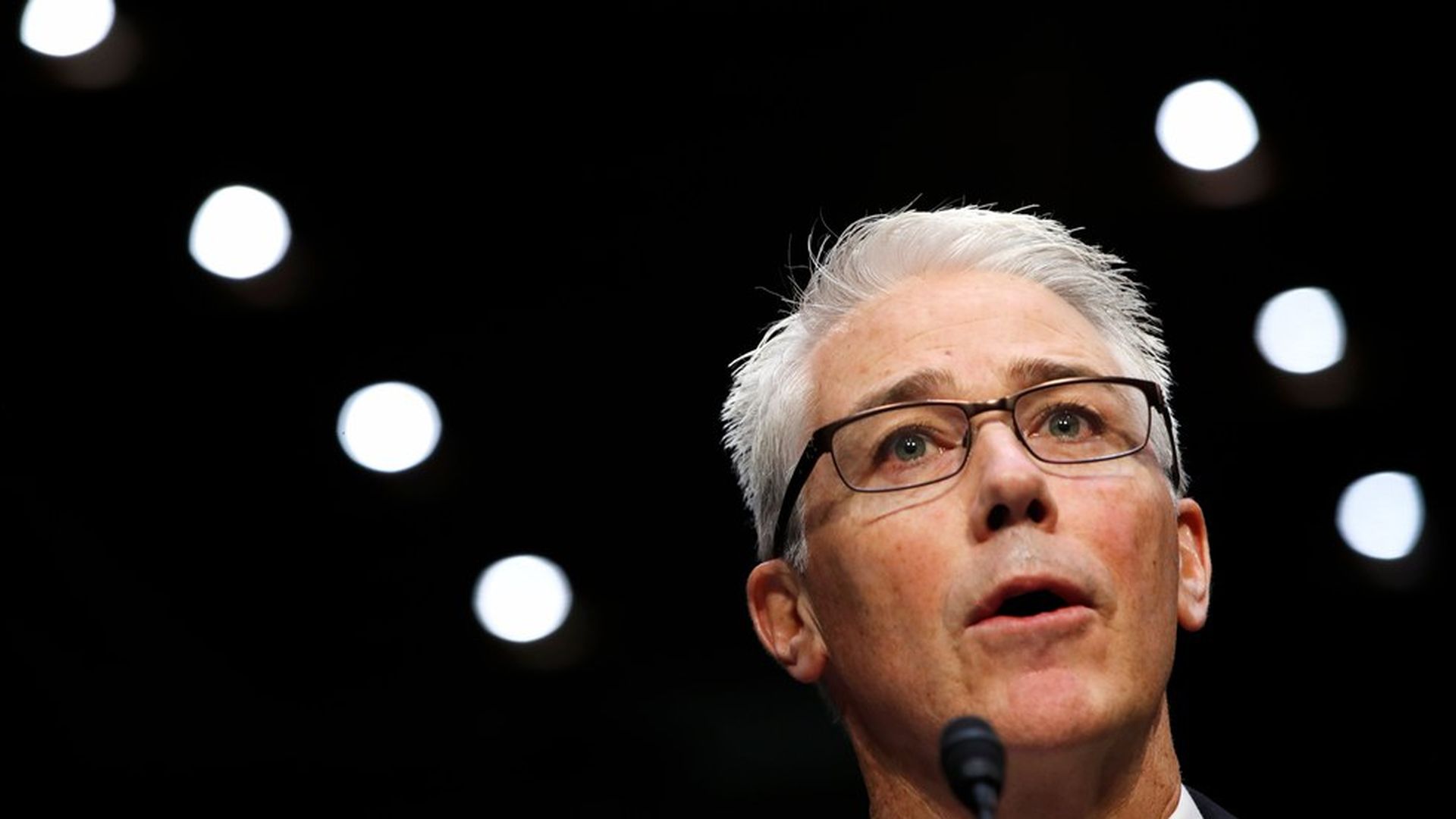 Facebook said Wednesday that as many as 146 million Americans may have seen content associated with Russian election meddling, more than they had disclosed earlier in the week, but that it had no evidence that voter registration data was used by the Russians to target individuals.
Those admissions came as lawmakers on the Senate Intelligence Committee slammed the top lawyers for Facebook, Google and Twitter for their response to Russian election meddling on their platforms. It's the second day of grilling for the tech giants, who appeared before a Senate Judiciary Committee panel on Tuesday. "I don't think you get it," Sen. Dianne Feinstein told the companies. "You have a huge problem on your hands." More highlight here:
Facebook General Counsel Colin Stretch said an additional 16 million people had been exposed to Russian propaganda on Instagram since October 2016. Combined with the 126 million Americans who may have been exposed to the campaign on Facebook — and the possibility that four million people may have been exposed to Instagram content earlier — that means a "little less than" 150 million individuals may have had exposure to the Russian effort, he said.
The lawyers for Facebook and Twitter said they had not yet found evidence that United States voter registration data had been used to target individual voters by name during the Russian campaign.
Sen. Mark Warner, the committee's top Democrat, tore into the companies for their sluggish response to the investigation: "I hear all your words, but I have more than a little bit of frustration that many of us on this committee have been raising this issue since the beginning of this year, and our claims were frankly blown off by the leaderships of your companies.
Facebook and Twitter said they don't believe they've found all instances of Russian election meddling yet, and Google indicated its investigation is ongoing.
Multiple lawmakers expressed disappointment that the chief executives from the companies had not attended the hearings. "I wish your CEOS were here," said Sen. Joe Manchin. "They need to answer for this."
Republican Sen. James Lankford pushed the companies to provide more details about the ads they've identified so the public can see the types of ads foreign actors are trying to place. "Just giving the percentage of users who say it doesn't help us," he said. "We really do want these ads to get out in the public space."
Committee Chairman Richard Burr said that the companies' "actions need to catch up to your responsibilities." But he also pushed back on the idea that online ads from the Russians could have tipped the balance in battleground states.
Burr also told the companies it's their responsibility to make sure foreign money does not find its way into influencing future elections. He told them to collaborate, even if it means asking for an antitrust waiver to do so. "Don't let nation states disrupt our future. You're the front lines of defense for it."
Sen. Dianne Feinstein, who represents the companies as a senator from California, hit the companies for giving "vague" answers at Tuesday's hearing. "You've created these platforms, and now they're being misused, and you're the ones who have to do something about it. Or we will," she said.
Worth noting: Democrats have, so far, been tougher on the companies than their Republican colleagues, were more focused on how the Russians used the campaign to cause general discord rather than trying to promote a candidate.
Go deeper: Our recap of the tech company testimony before a Senate Judiciary Committee subcommittee yesterday.
Go deeper