WH official endorses Cruz-Lee health care efforts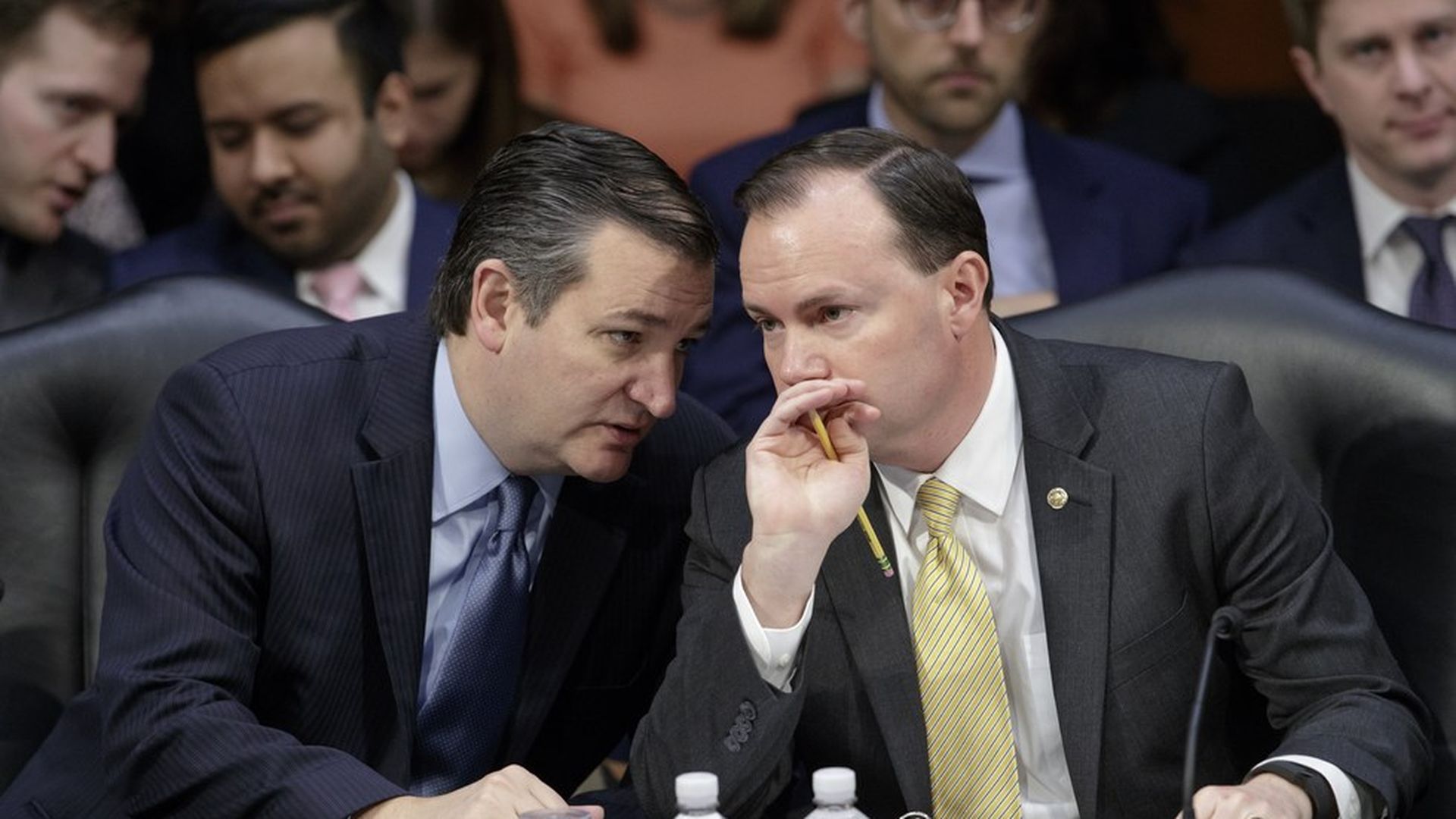 A top White House official suggested the Trump administration supports Sen. Ted Cruz and Mike Lee's proposal to add more health insurance choices to the Senate health care bill — including plans that might not include all of the Affordable Care Act's protections for pre-existing conditions. "We hope it's part of the process of bringing everybody together," White House legislative affairs director Marc Short said on Fox News Sunday.
Between the lines: Cruz's "Consumer Choice" proposal is divisive within the GOP — some say Senate Republicans had already agreed not to waive any of the ACA's pre-existing condition rules. But Short's statement suggests that the White House sees it as a positive, not a negative. He compared the Cruz-Lee efforts to the negotiations between conservative and moderate Republicans that helped the House pass its bill.
Why it matters: Experts worry that Cruz's proposal would split the market and undermine protections for sick people. But Cruz says his proposal would help bring down premiums for other people, and that it would be better to pay for sick people through the subsidies they'd get.
Go deeper