WeWork and Mastercard are injecting offices with payment tech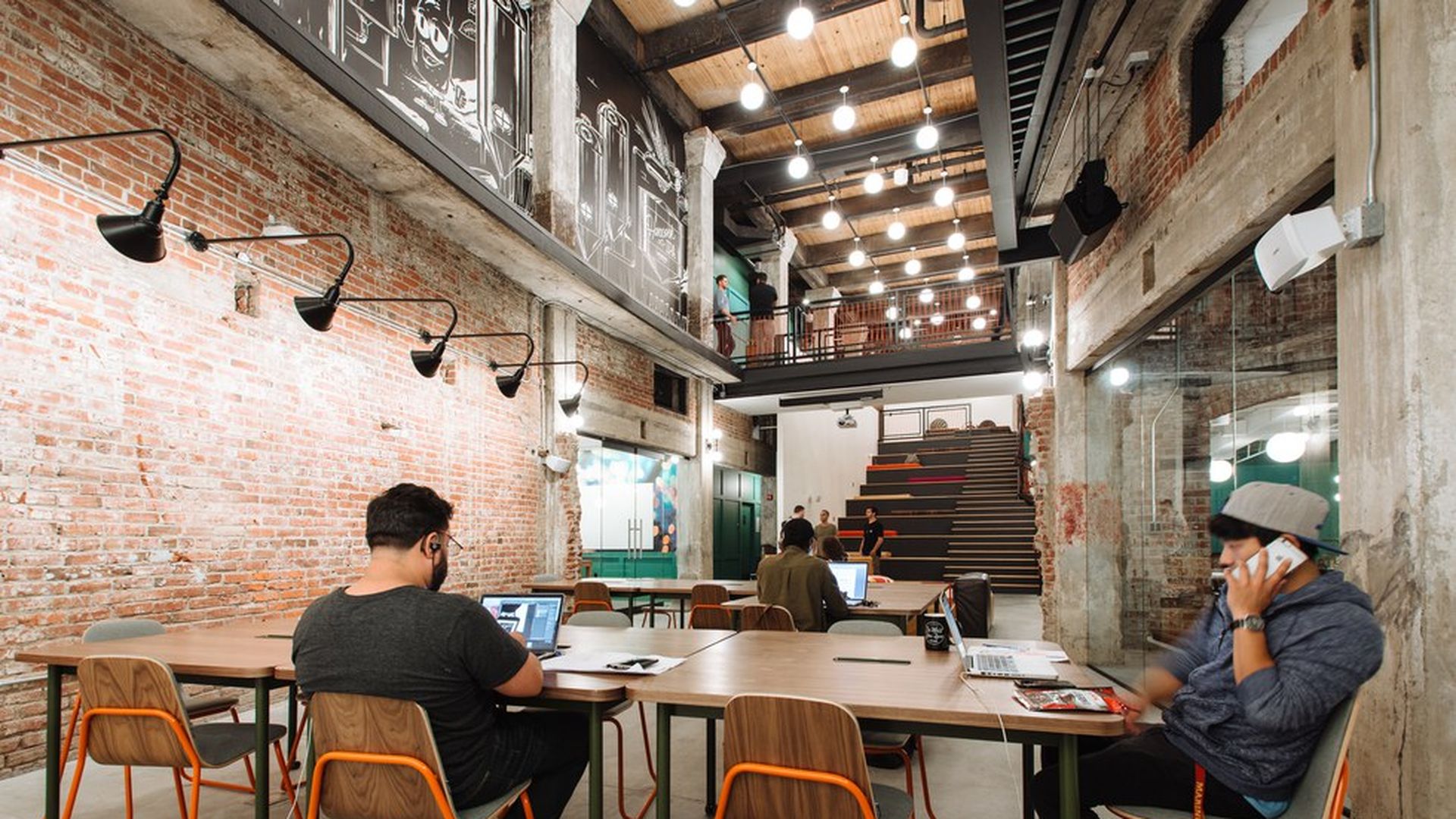 WeWork may have recently sold its investors on a $20 billion valuation thanks in part to "energy and spirituality," but it's also developing actual tech that could enhance its office rental business. As part of a recent partnership with Mastercard, the company is testing payment technology that could make it easier for workers to pay for desks or conferences rooms by the minute, or for the snacks they purchase at the office.
Desk appeal: WeWork wants to use technology to make office life easier and more efficient. That's also why it's helping customers design their own offices, testing technology to track office traffic patterns, and developing office management tools.
How it works: The companies showed off two demos to Axios at one of WeWork's San Francisco offices—one for "clocking in and out" of a rental desk, and one for paying for snacks and beverages. Renting a desk, for example, is done by scanning a QR code on the desk using the WeWork app, although the process will eventually be automated via sensors. For the snacks area, there are cameras and sensors that detect a worker's presence, smartphone, and what items were picked up.
WeWork and Mastercard are using cameras and sensors from AVA Retail and Intel for the this, and working with Cisco on the desk rental tech.
Go deeper