West Virginia county sues drug distributors over opioid crisis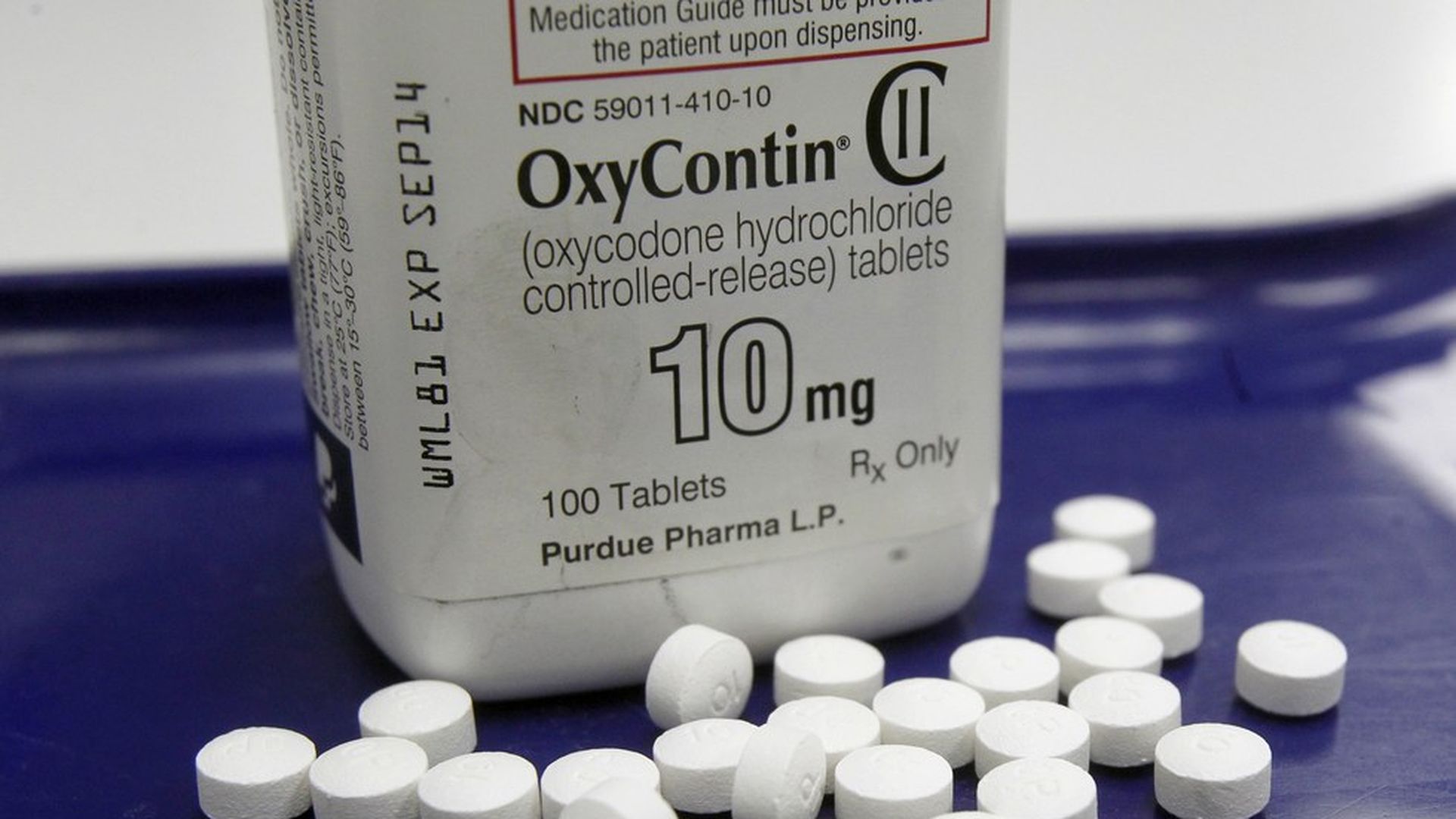 The Cabell County Commission in West Virginia is suing a handful of drug distributors, alleging they knowingly turned a blind eye to the opioid epidemic that is ravaging the state by delivering and selling mass quantities of pain medications.
The companies being sued: AmerisourceBergen, CVS, Cardinal Health, H.D. Smith, Kroger, McKesson, Rite Aid, Walgreens and Wal-Mart.
The federal lawsuit filed today said those companies collectively sold 40 million doses of hydrocodone and oxycodone to Cabell County pharmacies between 2007 and 2012. The county's population is less than 100,000. From the suit:
"The sheer volume of prescription opioids distributed to pharmacies in Cabell County is excessive for the medical need of the community and facially suspicious. Some red flags are so obvious that no one who engages in the legitimate distribution of controlled substances can reasonably claim ignorance of them."
Cabell County's lawsuit comes just a few months after the Charleston Gazette-Mail published an investigation that found drug distributors, including many of the defendants in the lawsuit, flooded the state with prescription opioids, equal to "433 pain pills for every man, woman and child in West Virginia," the newspaper wrote.
One of the drug distributors, Cardinal Health, responded by saying it would defend itself "vigorously" and that "these copycat lawsuits do not advance any of the hard work needed to solve the opioid abuse crisis."
Go deeper