Weinstein name change in the works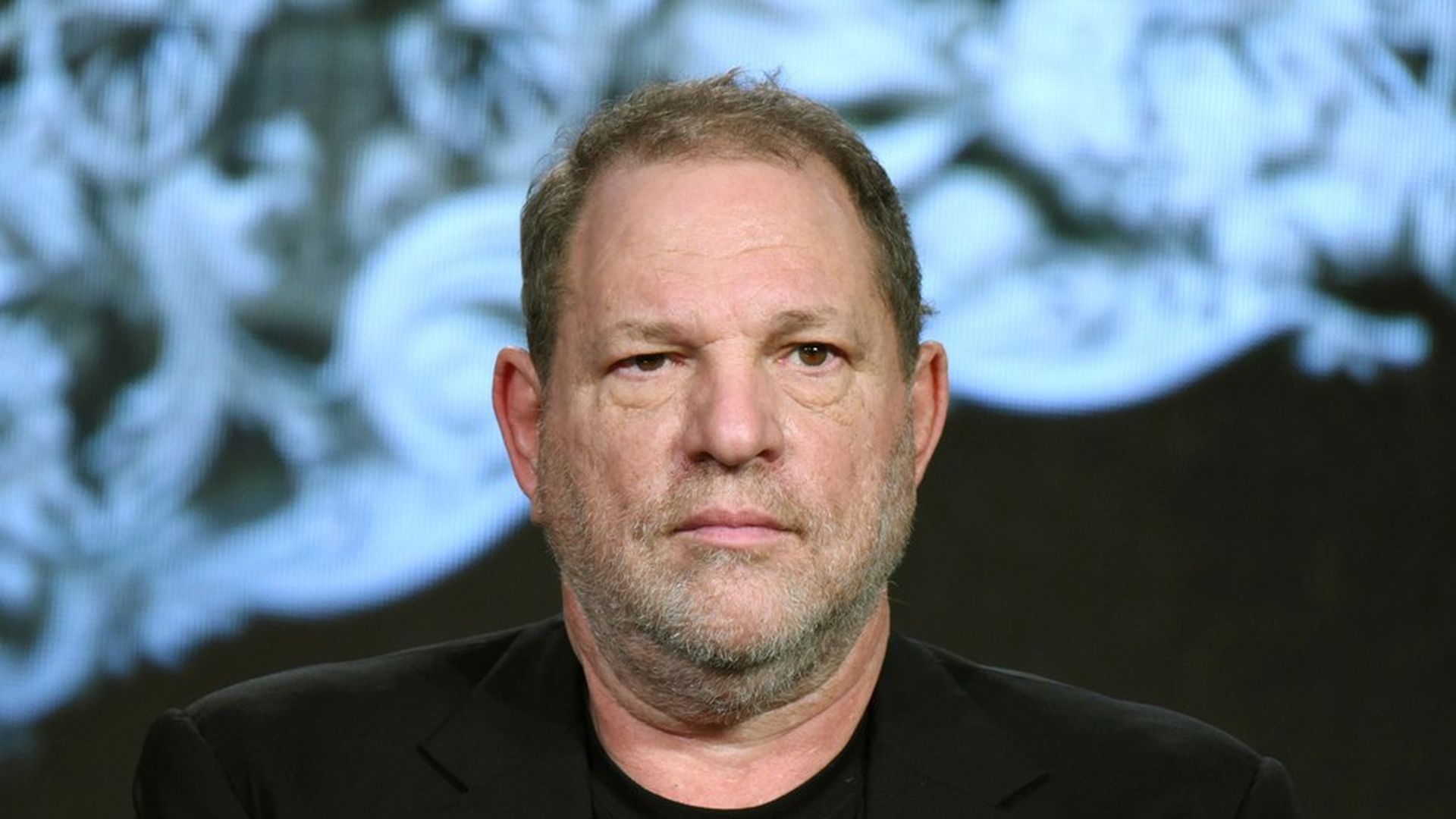 "A Weinstein-free name" for The Weinstein Company, of recently ousted Harvey Weinstein, "is in the works as the studio has enlisted two ad agencies to develop a new brand identity," the Wall Street Journal reports on the front page. "Harvey Weinstein's name is being scrubbed from the credits of coming film and television projects."
Harvey Weinstein's plea: He "sent a private email to a number of high-level Hollywood executives at the studios, networks and talent agencies, begging for their aid in helping him save his job," hours before he was fired by his own company. They mostly refused. The Hollywood Reporter has the full text:
My board is thinking of firing me. All I'm asking, is let me take a leave of absence and get into heavy therapy and counseling. Whether it be in a facility or somewhere else, allow me to resurrect myself with a second chance. A lot of the allegations are false as you know but given therapy and counseling as other people have done, I think I'd be able to get there.
I could really use your support or just your honesty if you can't support me.
But if you can, I need you to send a letter to my private gmail address. The letter would only go to the board and no one else. We believe what the board is trying to do is not only wrong but might be illegal and would destroy the company. If you could write this letter backing me, getting me the help and time away I need, and also stating your opposition to the board firing me, it would help me a lot. I am desperate for your help. Just give me the time to have therapy. Do not let me be fired. If the industry supports me, that is all I need.
With all due respect, I need the letter today.
Go deeper