We sorted through the Michael Flynn mess so you don't have to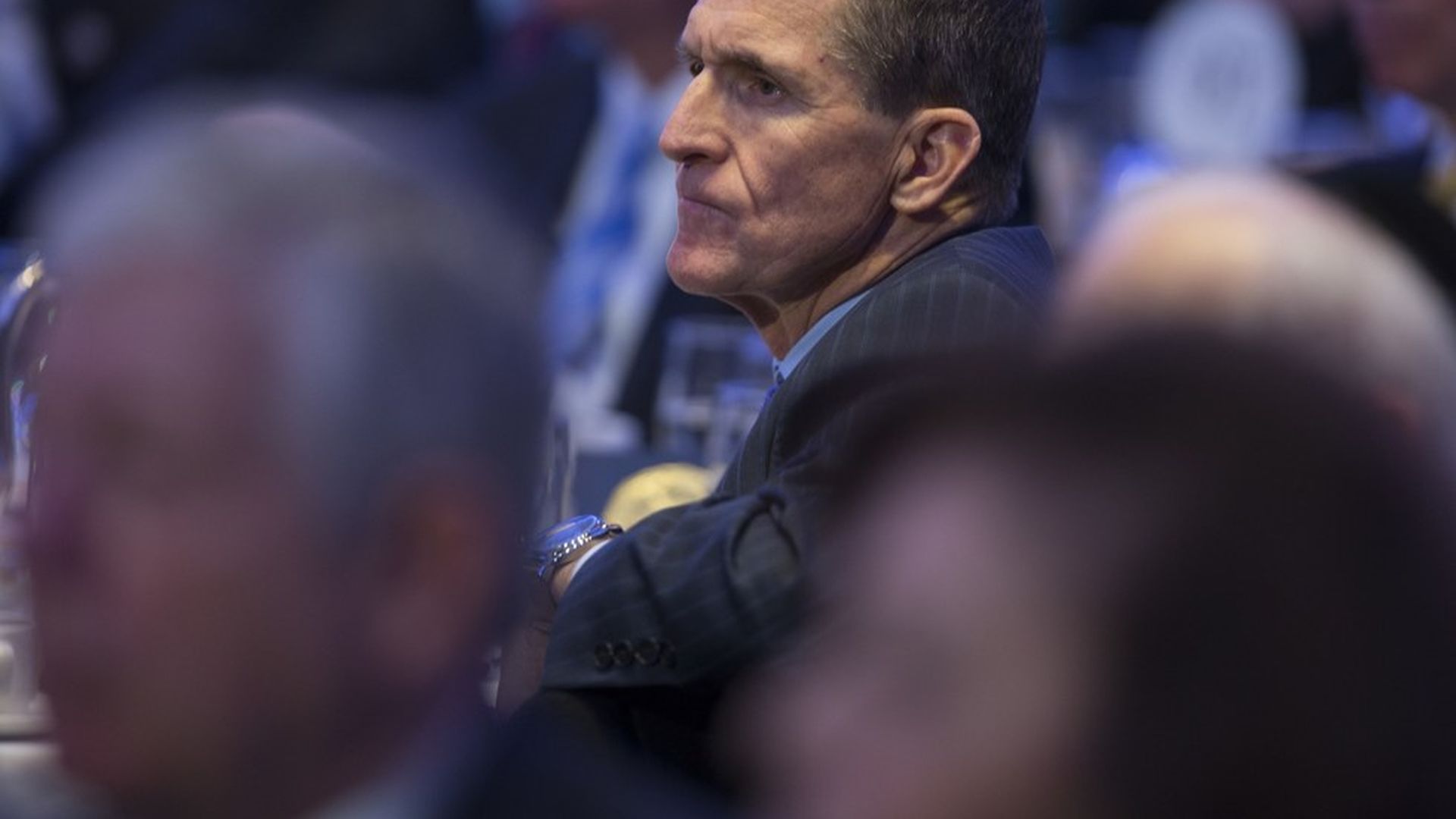 Somebody was lying, or, in the most charitable reading, incredibly forgetful.
Trump's national security adviser Michael Flynn originally categorically denied that he'd privately discussed sanctions against Russia with that country's ambassador, shortly after the Obama Administration applied new penalties to retaliate for Russia's election interference.
Flynn's blanket denials — which he maintained until Wednesday, according to the Washington Post — were so categorical that they led the politically cautious Vice President Mike Pence to declare on national TV:
What I can confirm, having spoken to [Flynn] about it, is that those conversations that happened to occur around the time that the United States took action to expel diplomats had nothing whatsoever to do with those sanctions.
The backpedal: On Thursday, as the Post finalized their report saying Flynn did in fact discuss sanctions with the Russian ambassador, Flynn's spokesman retreated from the original categorical denial. The spokesman told the Post that Flynn "indicated that while he had no recollection of discussing sanctions, he couldn't be certain that the topic never came up."
The same report signaled the first signs of the administration leaving Flynn to fend for himself: "An administration official stressed that Pence made his comments based on his conversation with Flynn."
Latest developments:
NBC News and the New York Times confirmed WaPo's reporting. NBC reports: "A U.S. intelligence official briefed on the matter confirmed to NBC News that National Security Advisor Mike Flynn discussed sanctions with the Russian ambassador before Flynn took office, contrary to denials from Vice President Mike Pence, White House spokesman Sean Spicer and others.
NBC, citing an anonymous official, added that "he was told there was no quid pro quo and that there has been no finding inside the government that Flynn did anything illegal."
CNN reports — and we should take this report with a Russia-sized grain of salt — that: "The Kremlin has denied reports that Michael Flynn, President Donald Trump's national security adviser, discussed sanctions on Russia in recent discussions with Russia's ambassador to Washington."
Why this matters: It's unlikely Flynn's conversations will result in official action against him. As the Post points out, the Logan Act, a law against U.S. citizens interfering in foreign diplomacy, stems from a 1799 statute that has never been prosecuted. The real story here — beyond the substance of the private conversations — is that the Trump administration has a major, perhaps unprecedented, leak problem. Flynn is a major target and expect him to continue to be. Substantial portions of the intelligence community regard him with undisguised animosity.
Go deeper