Waymo's cars are learning to detect emergency vehicles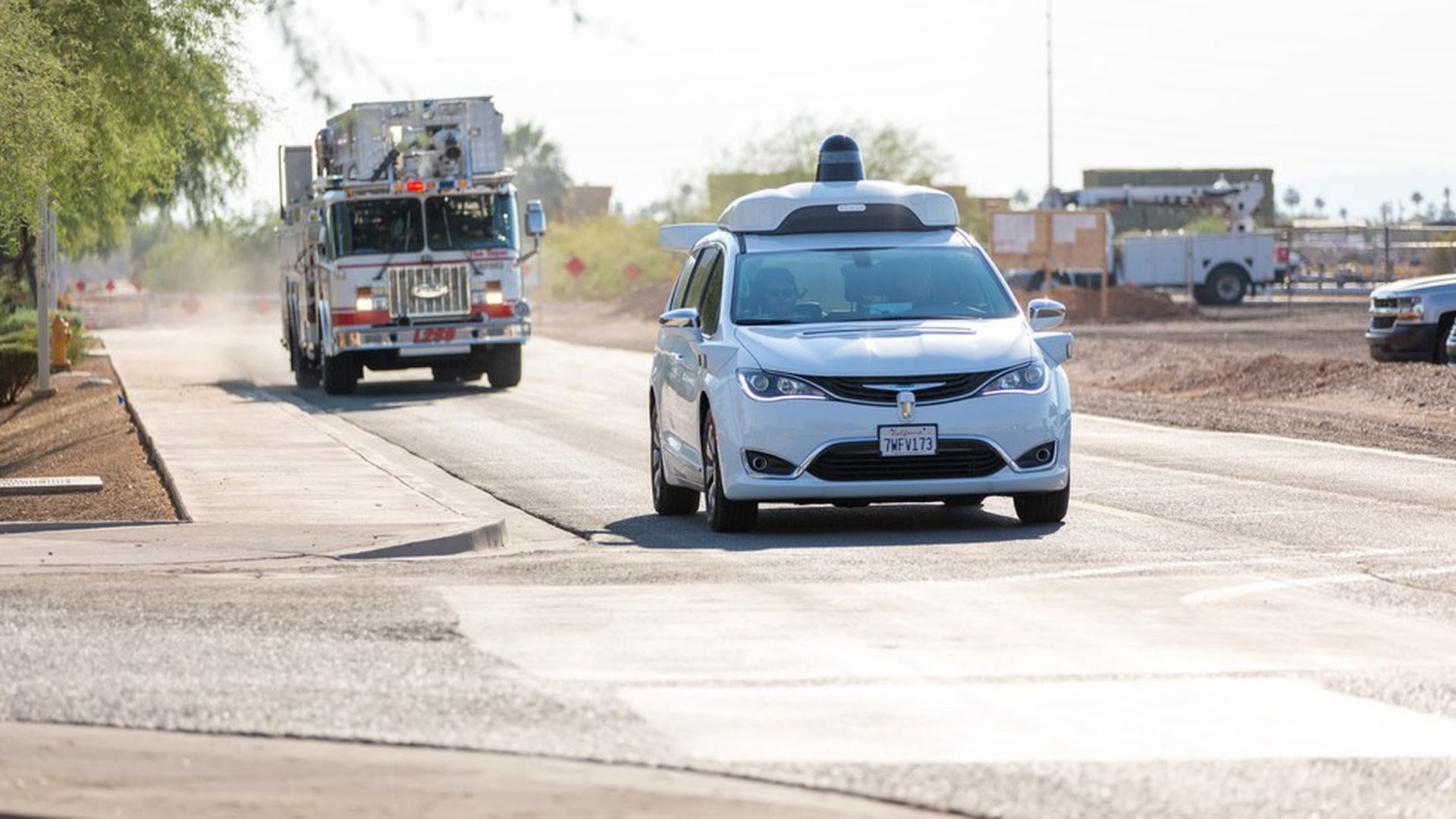 Waymo, Alphabet's self-driving car unit, is training its minivans in Arizona to respond to emergency vehicles like fire trucks and police cars, the company said on Monday. In partnership with the fire and police departments of Chadler, Ariz., Waymo's minivans have been observing and tracking emergency vehicles to gain data about their looks, sounds, and behaviors on the road.
Why it matters: This is an important part of teaching self-driving cars to obey the rules of the road as they prepare to eventually replace human drivers. The new breed of cars needs to know how to detect emergency vehicles and how to respond to them appropriately.
Go deeper