Waymo wants Uber found in contempt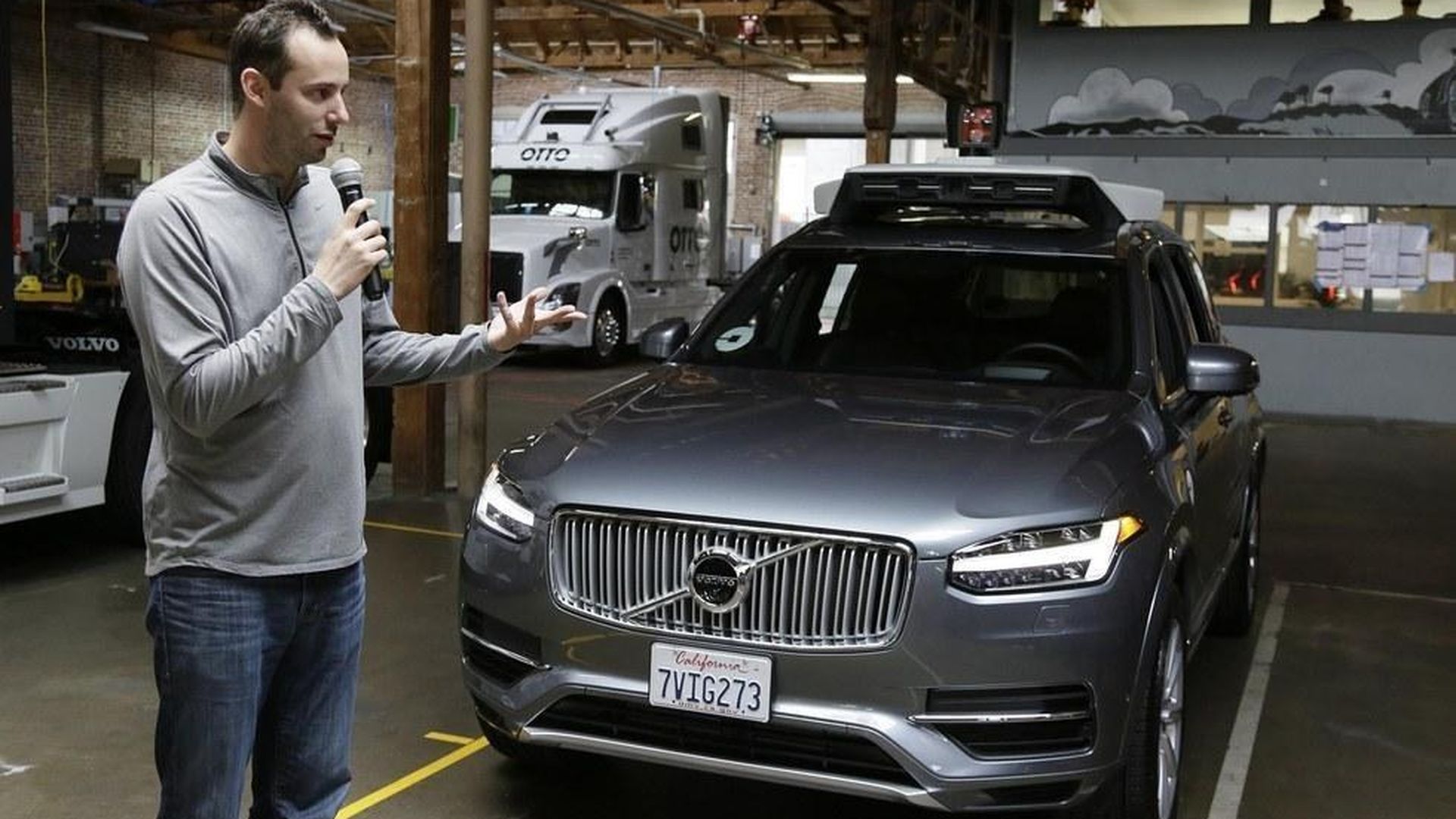 In arguing that a judge should find Uber in contempt, Waymo says that Uber has admitted it knew a former self-driving car executive had documents from his former employer.
According to new court documents filed by Waymo, Uber has acknowledged that Anthony Levandowski told Travis Kalanick and other Uber executives that he had five discs containing files belonging to Waymo. Uber said that during the March 2016 exchange, Kalanick told Leandowski to destroy the documents and not bring them into Uber. Soon after, Levandowski told Kalanick he had destroyed the discs, according to the court papers.
Why it matters: Since Waymo filed its lawsuit against Uber, alleging it was using stolen trade secrets, the ride-hailing company has maintained that it doesn't have any of the 14,000 files Levandowski dowloaded, nor that it had prior knowledge that he had done so. Uber was ordered by the court to return the files or provide documentation showing how and when files were destroyed, neither of which it has done.
More: Waymo also argues that Otto, the company Levandowski sold to Uber, hasn't complied with orders to obtain the stolen files, some of which are also in the possession of Uber's outside lawyers. While Uber eventually, under pressure from the court, threatened Levandowski to fire him if he didn't return the files (and did fire him), Otto has declined to do so, citing his Fifth Amendment rights. Levandowski's assertion of his Fifth Amendment rights has complicated the case for months, making it difficult for both parties to obtain documents and answers from him.
Go deeper