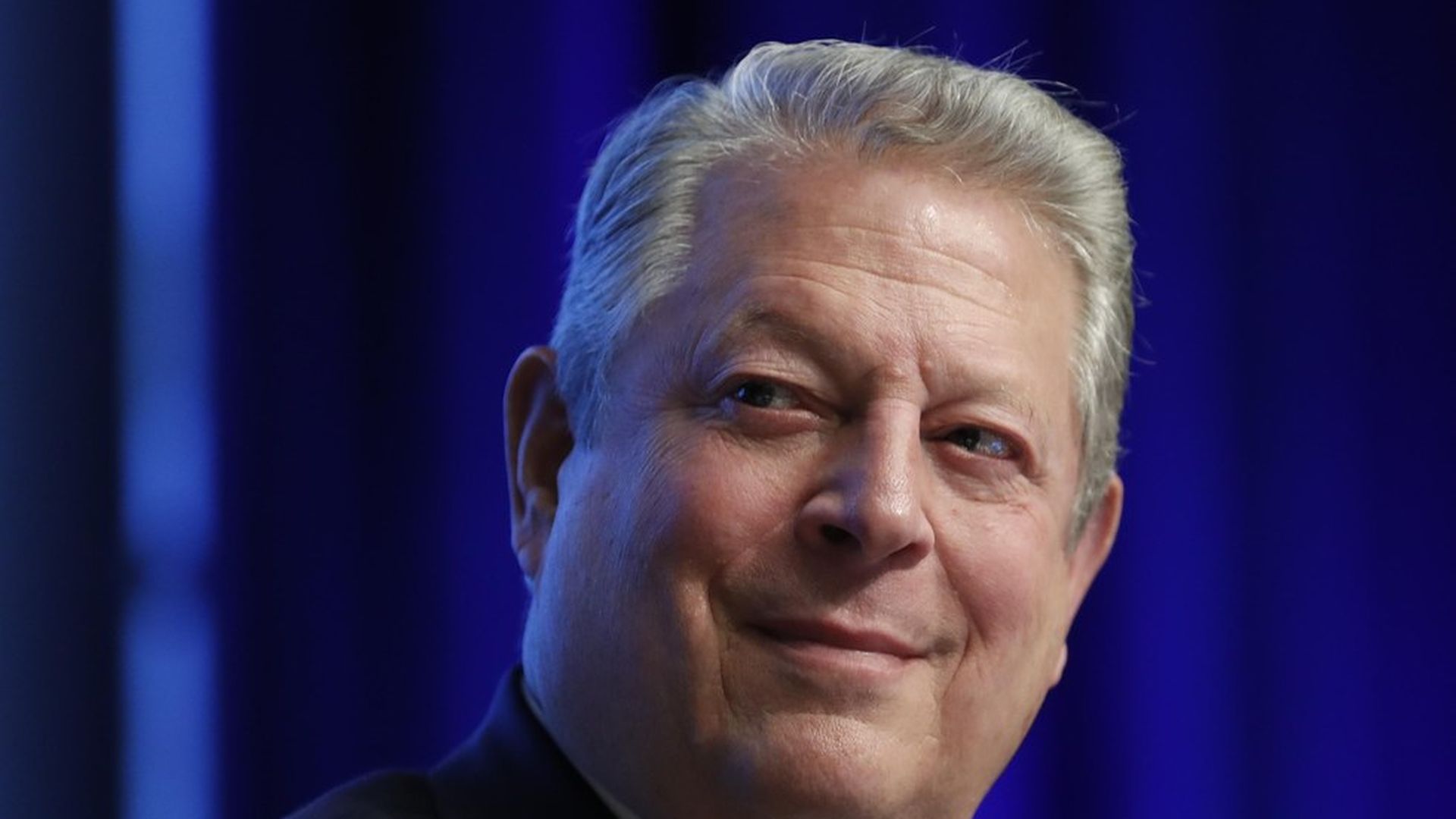 Interview magazine's Editor-in-chief Nick Haramis interviews Al Gore ahead of the July 28 nationwide release of his documentary "An Inconvenient Sequel: Truth to Power":On not getting stale while traveling the world leading seminars for climate activists:I update my slide show almost every day. I have a personal staff of ten in Nashville that helps me scour the internet and other media around the world for the latest scientific peer-reviewed findings, the latest examples of climate-related extreme weather events, and the latest examples of progress.On maintaining a positive outlook:I had the privilege of working with the late economist Rudi Dornbusch, who once said, "Things take longer to happen than you think they will, and then they happen faster than you thought they could." Where solar energy is concerned — and wind energy and battery storage and electric vehicles and efficiency technologies — that is what we are now seeing.
On parallels between climate deniers and gay-rights opponents:
I think they're more similar than different. The gay rights movement of recent years has been an inspiring victory for humanity and it is in the tradition of the civil rights movement ...God intends for us to take responsibility for how we treat God's creation, and if we choose to use the thin shell of atmosphere surrounding our planet as an open sewer for 110-million tons of global-warming pollution every day, the consequences are attributable to us.
Go deeper