War of worldviews: Trump v Xi Jinping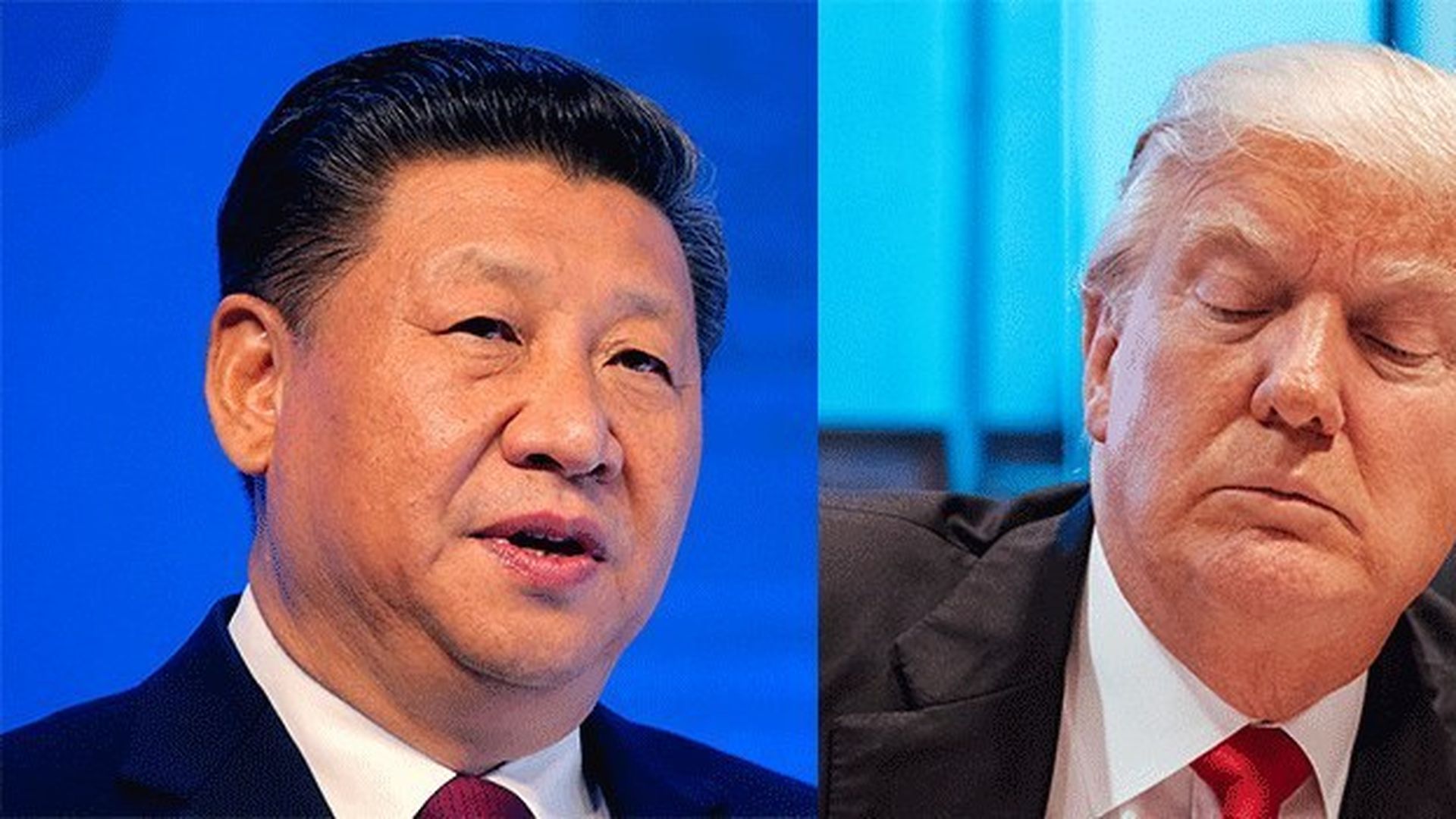 One of the more interesting encounters in Washington happened shortly after Donald Trump's inaugural address.
Trump's chief strategist Steve Bannon — who, along with Stephen Miller and Jeff Sessions, is the voice of nationalist populism inside Trump's inner circle — suggested to WaPo reporter Bob Costa that journalists should compare what Trump said today to the speech given at Davos by China's President Xi Jinping.
I think it'd be good if people compare Xi's speech at Davos and President Trump's speech in his inaugural... You'll see two different world views.
OK then: We did what Bannon suggested, and comparing the speeches, the two world views could not be more divergent. Trump blames an elite class of globalist insiders for the misery of the American people. Xi says it's not the globalists' fault at all.
Here's Trump today:
For many decades, we've enriched foreign industry at the expense of American industry; subsidized the armies of other countries while allowing for the very sad depletion of our military; we've defended other nation's borders while refusing to defend our own; and spent trillions of dollars overseas while America's infrastructure has fallen into disrepair and decay. We've made other countries rich while the wealth, strength, and confidence of our country has disappeared over the horizon. One by one, the factories shuttered and left our shores, with not even a thought about the millions upon millions of American workers left behind. The wealth of our middle class has been ripped from their homes and then redistributed across the entire world.
We should commit ourselves to growing an open global economy to share opportunities and interests through opening-up and achieve win-win outcomes. One should not just retreat to the harbor when encountering a storm, for this will never get us to the other shore of the ocean. We must redouble efforts to develop global connectivity to enable all countries to achieve inter-connected growth and share prosperity. We must remain committed to developing global free trade and investment, promote trade and investment liberalization and facilitation through opening-up and say no to protectionism.
Why it Matters: Trump advisers see confrontation with China over trade, territory and now the merits of globalism as a fight they WANT to define their presidency.
What's Next? We have a fair idea of how Trump's nationalism will affect immigration and trade policy. But something that's brewing under the surface — and seriously troubling business leaders — is the extent to which Trump will interfere in corporate America (think mergers, regulations) in what he believes is the service of the American worker.
In other words: How Bernie will Donald get?
Go deeper