Walmart is raising prices online to draw shoppers to stores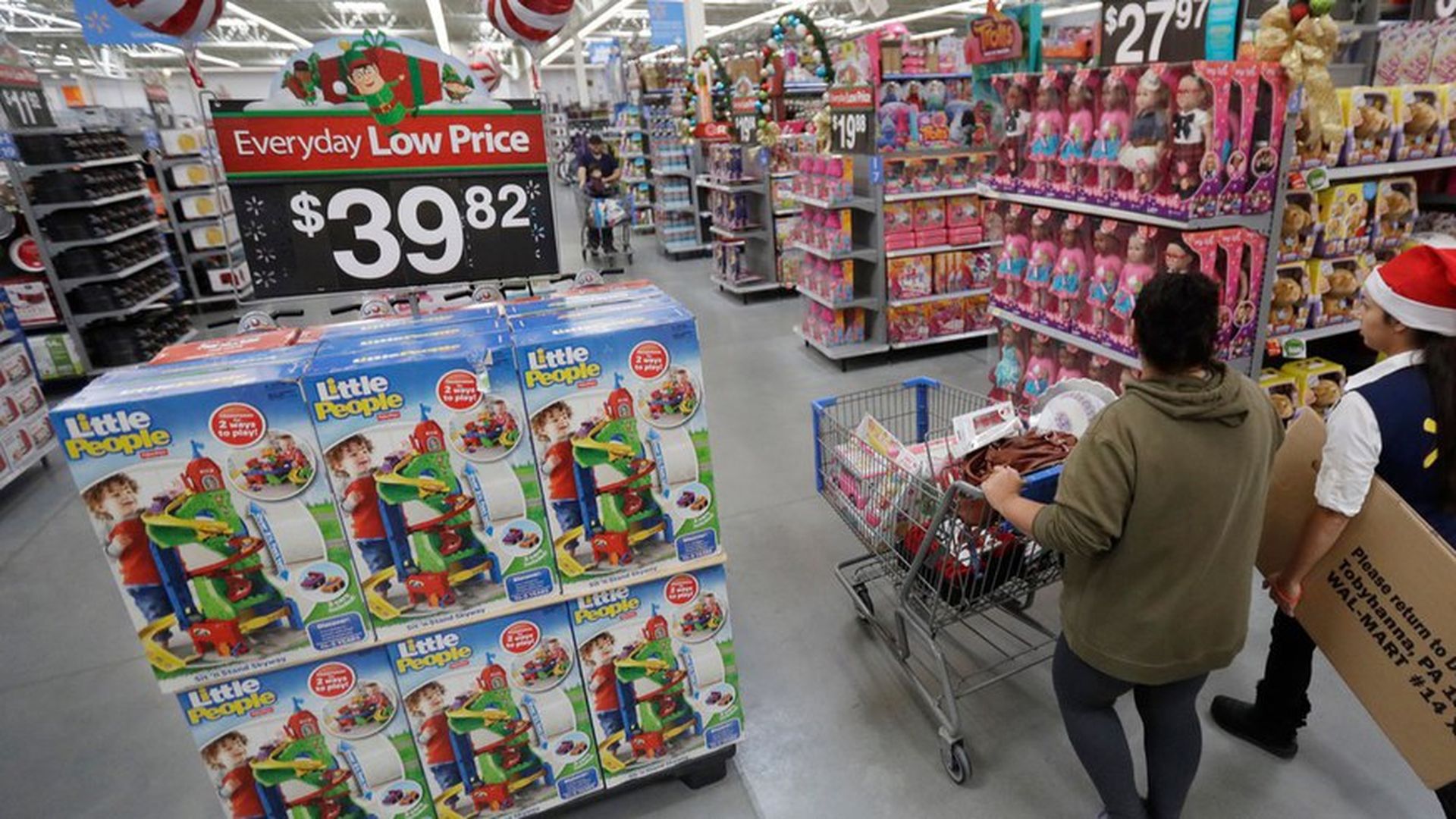 Walmart is experimenting with a new pricing system that is sometimes resulting in higher prices for goods sold online, the Wall Street Journal reports. "It simply costs less to sell some items in stores. Customers can access those store prices online when they choose to pick up the item in store," a Walmart spokesperson told the Journal.
Why it matters: Walmart is walking a tightrope, trying to protect sales at its highly profitable brick-and-mortar locations while expanding its online footprint. While the firm has greatly increased e-commerce sales in recent quarters, it has come at the cost of shrinking profit margins.
Why it's risky: Even as Walmart expands its online business, its growth lags behind Amazon. eMarketer estimates that Amazon will account for 43.5% of U.S. online sales this year, compared with 38.1% last year, while Walmart's share will grow to 3.6%, from 2.8% in 2016.
Go deeper