Walker considers waiving pre-existing condition rules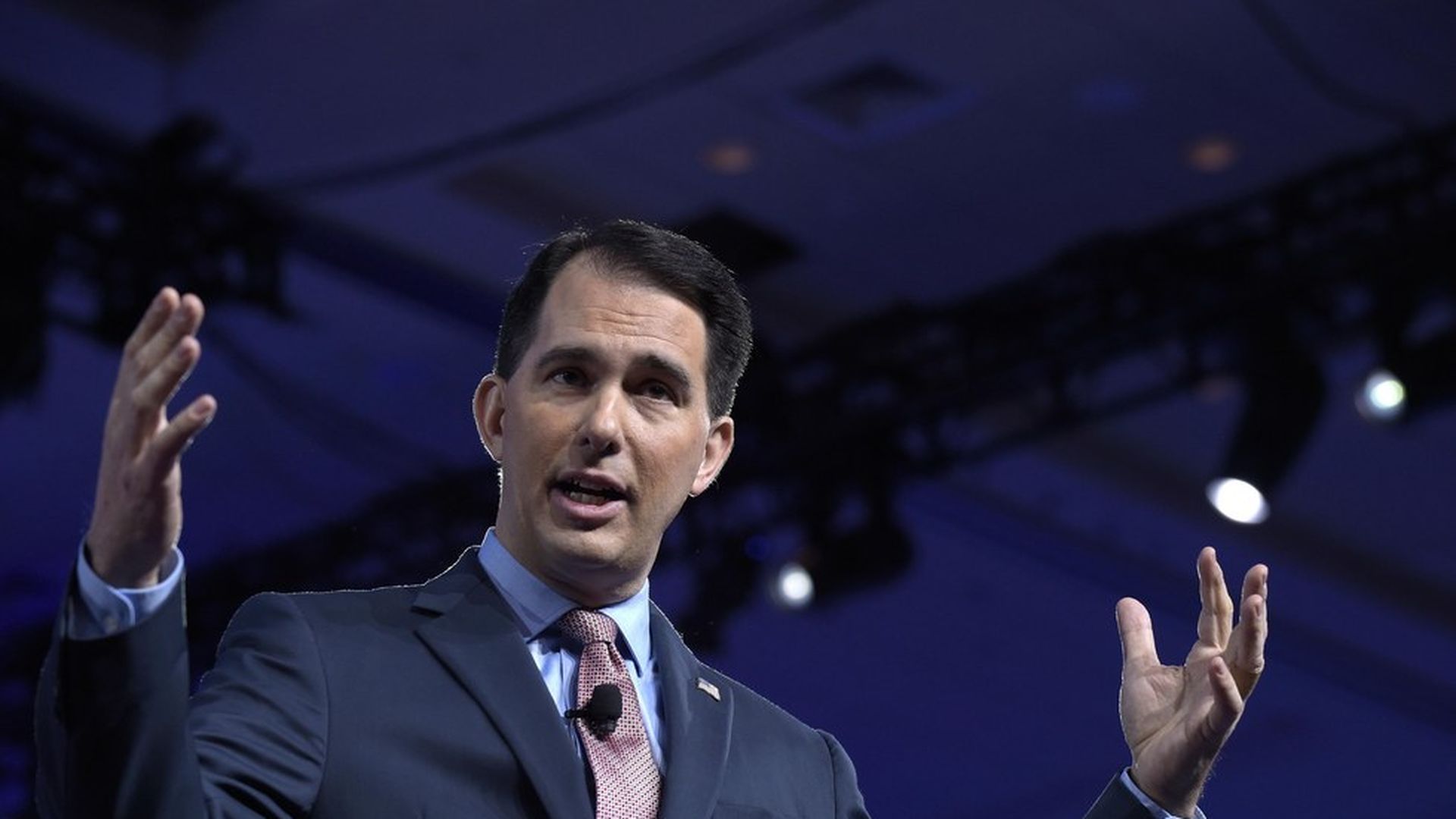 Count Scott Walker as one of the governors who might apply for a waiver from Affordable Care Act pre-existing condition rules if the House-passed health care bill becomes law.
"That's something we would certainly consider. It depends on the conditions," Walker said today, per the Milwaukee Journal-Sentinel — though he noted that "what's in the House bill could be very different than what's in the Senate bill and what finally comes to the president."
Why it matters: There's a lot of uncertainty about how many states might actually apply for the waivers, which would let insurers in those states charge higher premiums to sick people under certain conditions. House Republicans predicted that not many states would apply, but Walker's quick response suggests that it might not be that rare.
Go deeper