Volvo will stop making new all-combustion cars next year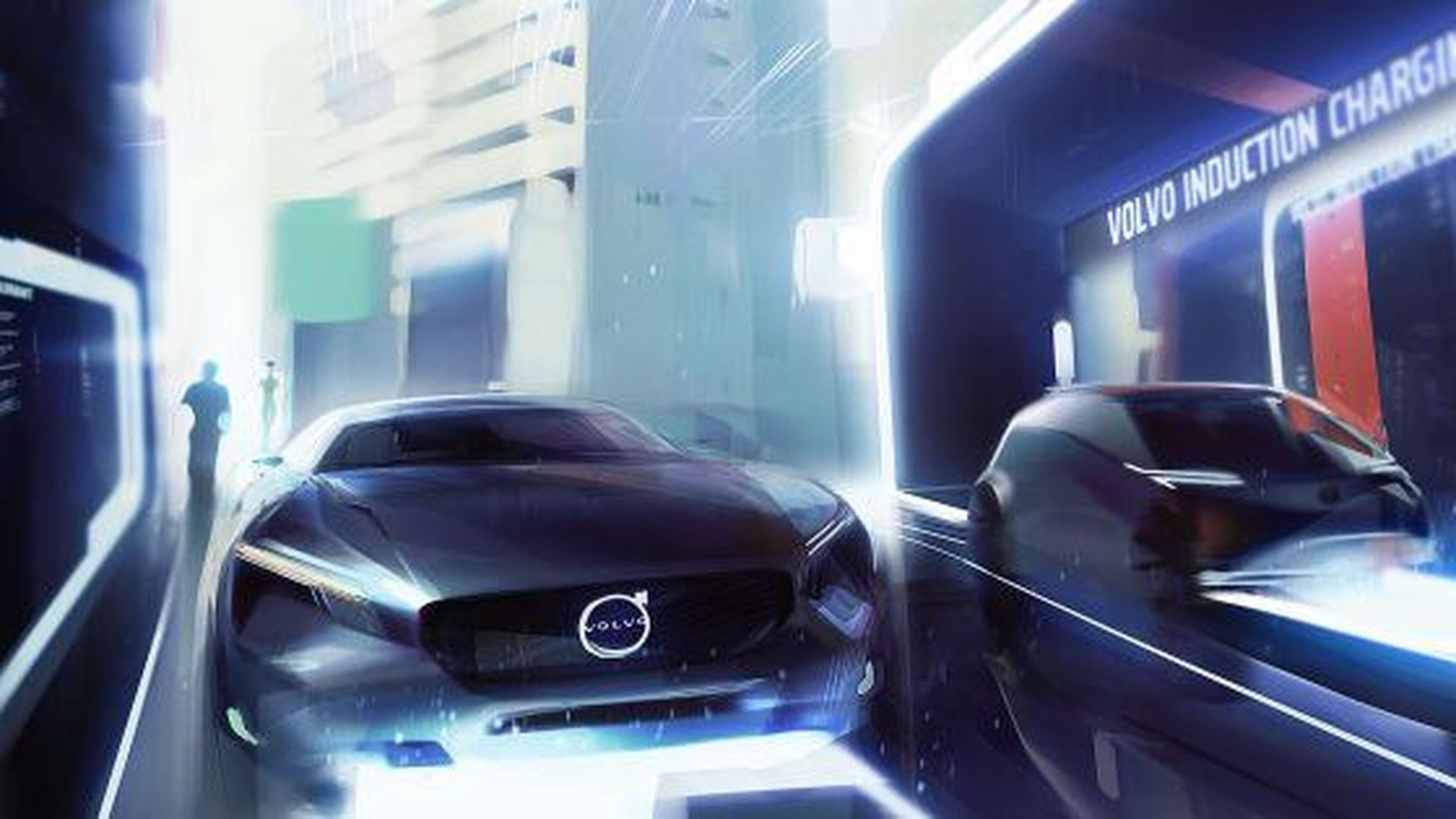 Elon Musk, the showy CEO of Tesla, will begin production of his much-discussed mainstream-priced Model 3 electric car on Friday, beating his schedule by two weeks, but Chinese-owned Volvo today sought to upstage him with the announcement that it will stop introducing new fully combustion vehicles next year.
The Wall Street Journal's William Boston reports that Volvo will introduce only fully electric or hybrid battery-and-combustion cars as of the 2019 model year, the beginning of a phase-out of combustion-only. Volvo CEO Hakan Samuelsson was light on details apart from reiterating Volvo's previous vow to sell 1 million electrics and hybrids a year by 2025. But the early abandonment of conventional cars is stunning. Bloomberg's energy geopolitics writer Javier Blas tweets, "First major automaker to go all electric / hybrid — this will cause concern from Saudi Arabia to Exxon Mobil."
Why it matters: Volvo's move vastly escalates the commercial and geopolitical contest to dominate electric cars, a warning shot at Detroit and rivals across the globe that they may have to be bold if they want to compete in the new age of transportation.
Until now, Musk's Tesla has seemed to hold the inside track in what may be an evolving global transformation to electric cars. And, since Volvo isn't yet out with its big electric play, he arguably still does. On Friday, he will begin production of the $35,000, 200-mile Model 3, which already has some 370,000 pre-orders by buyers who paid $1,000 each up front for a reservation. The first cars will reach buyers on July 28, and Musk has said he will be making 500,000 of them next year, which few people believe but demonstrates yet again his habit of pushing the bounds of the possible.
An iPhone moment? GM is actually the first mover, launching its all-electric, 238-mile Bolt in December. But the Bolt's relatively timid, low-key rollout has relegated the proving moment to Tesla — will the Model 3, as Musk's body language has suggested, be the next iPhone, the irresistible, viral tech product that causes every rival to throw conniption fits and to utterly change their business plans?
Oil companies are throwing cold water: The major oil companies continue to cast doubt on a mass electric car market, forecasting that pure electrics will hold just a few single-digit percentage points of the new car market as far in the future as 2040, mainly because they will continue to cost too much.
But costs are dropping: Bloomberg New Energy Finance, a renewable energy research house, predicts that electrics account for 35% of new car sales by 2040. We will soon begin to get a picture of who is right, but BNEF says that the main reason is that electrics will reach cost parity with conventional vehicles by the middle of the next decade.
The party will be large: BNEF's Colin McKerracher suggests that Tesla won't dominate electrics the way that Apple is synonymous with the smart phone. "To get EVs to scale you'll need to have lots of the major [carmakers] on board," he tells Axios. "The Model 3 is a good spark, but you'll need all those vehicles from other manufacturers to really get the fire going."
Go deeper