Volkswagen quickens job cuts with an eye on electrics, self-driving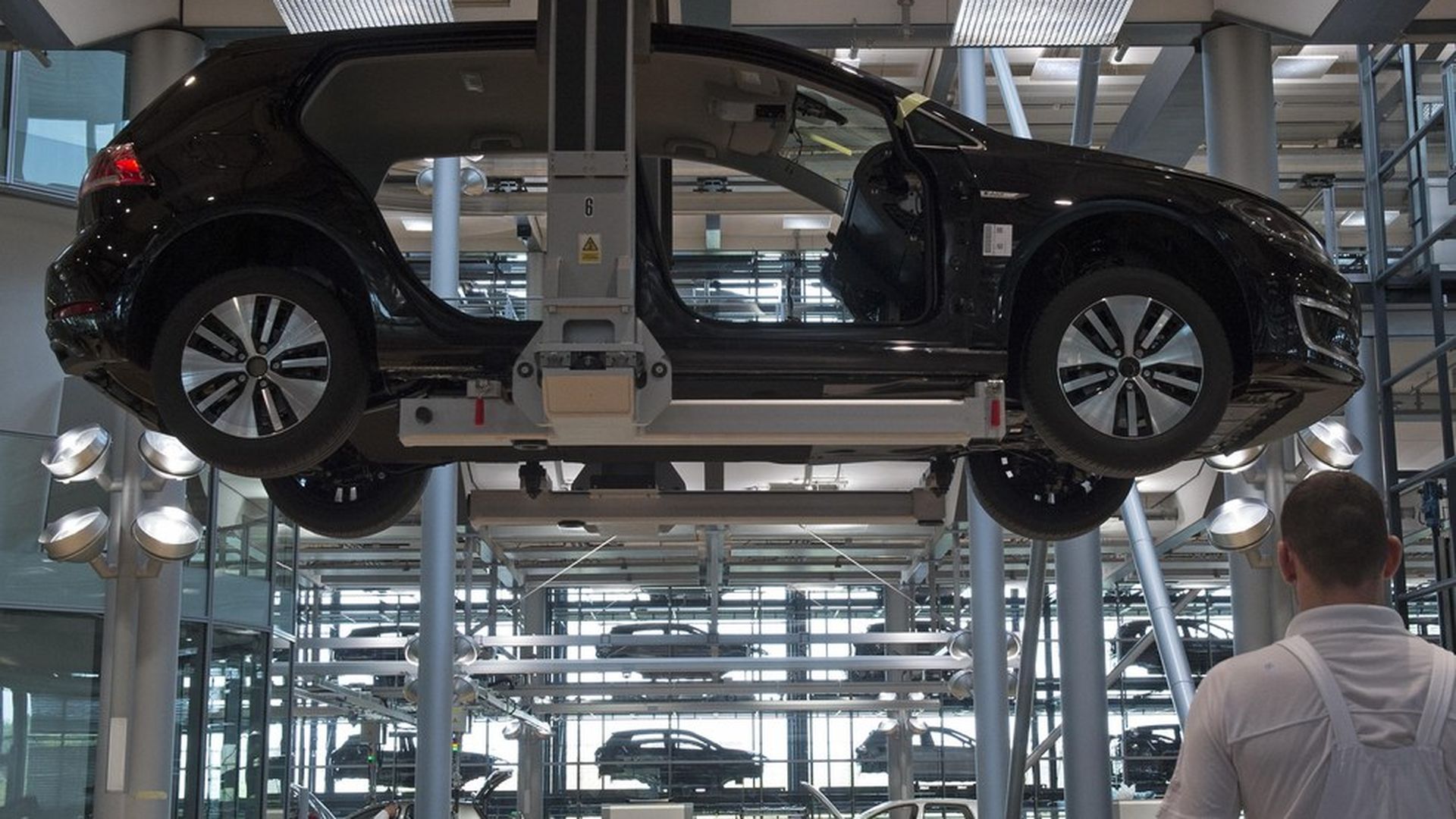 Volkswagen is moving faster to cut up to 23,000 jobs and shift the savings to electric and self-driving car technology, Reuters reports. The company plans to create 9,000 new positions in advanced batteries and mobility services.
Volkswagen isn't alone among carmakers cutting jobs — GM and Ford have both announced significant layoffs, also with an eye toward increasing their focus on electric-car and self-driving technologies. Last month, Ford abruptly fired CEO Mark Fields and replaced him with Jim Hackett, head of its automated-vehicle division.
Why it matters: The U.S. car market peaked last year, but these cuts are about more than the ebb and flow of auto sales. The globe's top auto executives see an existential threat in the form of upstart electric and self-driving car technologies. They know that winning the next five or ten years won't be about building a better internal combustion engine or creating the best marketing campaign, but the next-generation of automotive technologies.
Go deeper