Virtually every Republican now a Trump Republican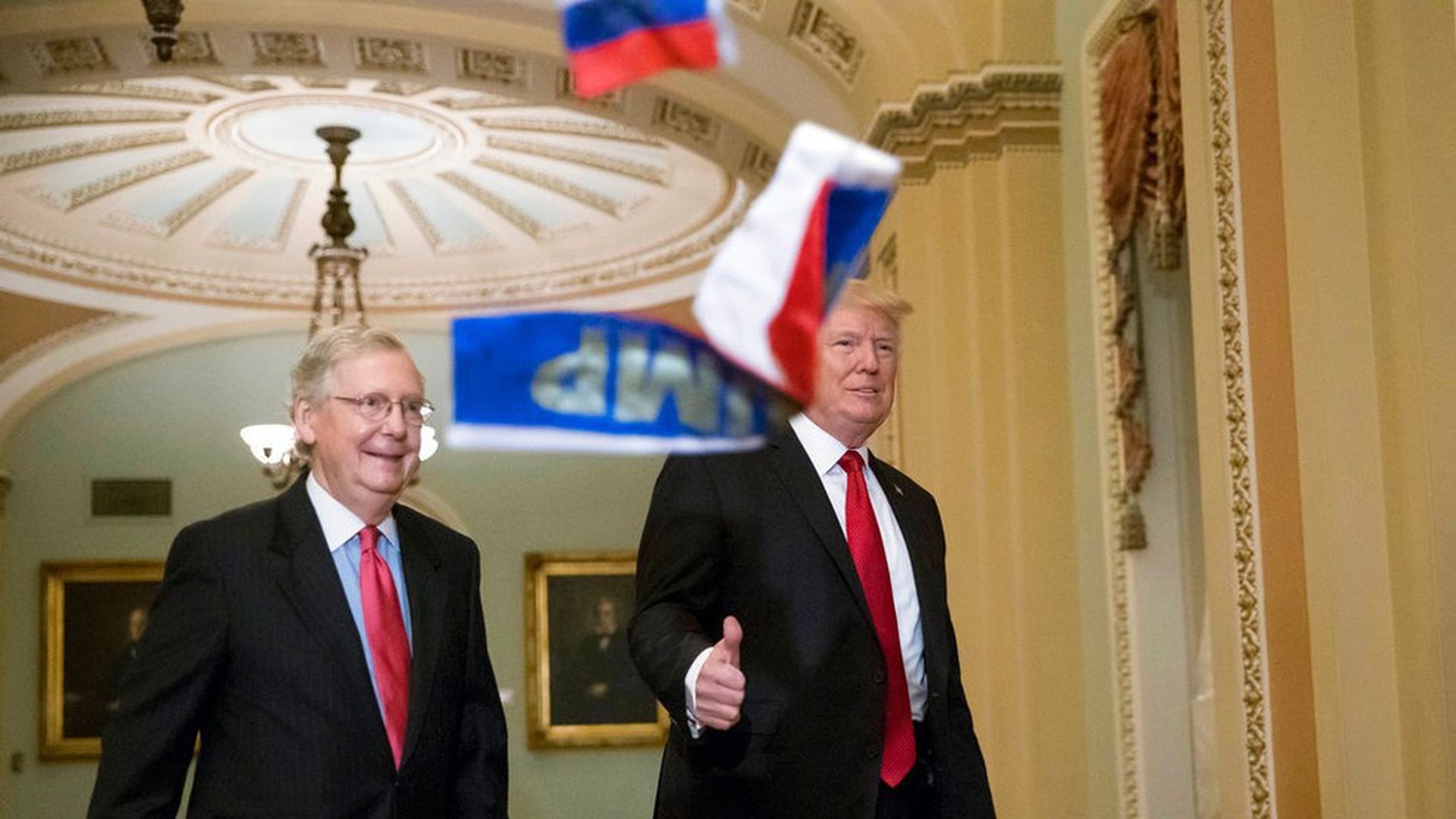 So much media coverage centers on four Republican Trump critics — one retired, two retiring and one facing a deadly, possibly career- or life-ending cancer: George W. Bush, Sen. Jeff Flake (Ariz.), Senate Foreign Relations Chairman Bob Corker (Tenn.) and Senate Armed Services Chairman John McCain (Ariz.).
Lost in this: President Trump enjoys public support (despite private gripes) from most of the 49 other Senate Republicans and 239 House Republicans, including every person in elected leadership.
Trump got standing ovations from Senate Republicans, with Corker in the room.
This flows from his strong, sustained support of GOP voters.
Corker is right: Republicans in private cringe at the thought of President Trump. But it's meaningless if they publicly bow to him, routinely vote for him and never condemn him.
This — not the criticism by the few — is the story of the moment and the first nine months: With few accomplishments, countless petty GOP fights and slights, Trump is strong as ever.
Flake is the proof. While cable lapped up his anti-Trump retirement speech ("I will not be complicit"), the truth is he was forced out because he wrote a book critical of the president and saw his base turn on him. If Flake ran, he was toast. Arizona Republicans prefer Trump to Flake.
Corker is proof, too. He sucked up to Trump before turning on him. Once Corker turned, he was probably toast, too. Tennessee Republicans prefer Trump to Corker, too.
Sound smart: For all the warnings of how harshly history will judge the Trump enablers, that history will need to be told in an exceptionally long book — because the vast majority of Republicans are forever marked as Trump Republicans.
Sign up for Axios newsletters to get our smart brevity delivered to your inbox every morning.
Go deeper