Virginia state of emergency declared after alt-right rally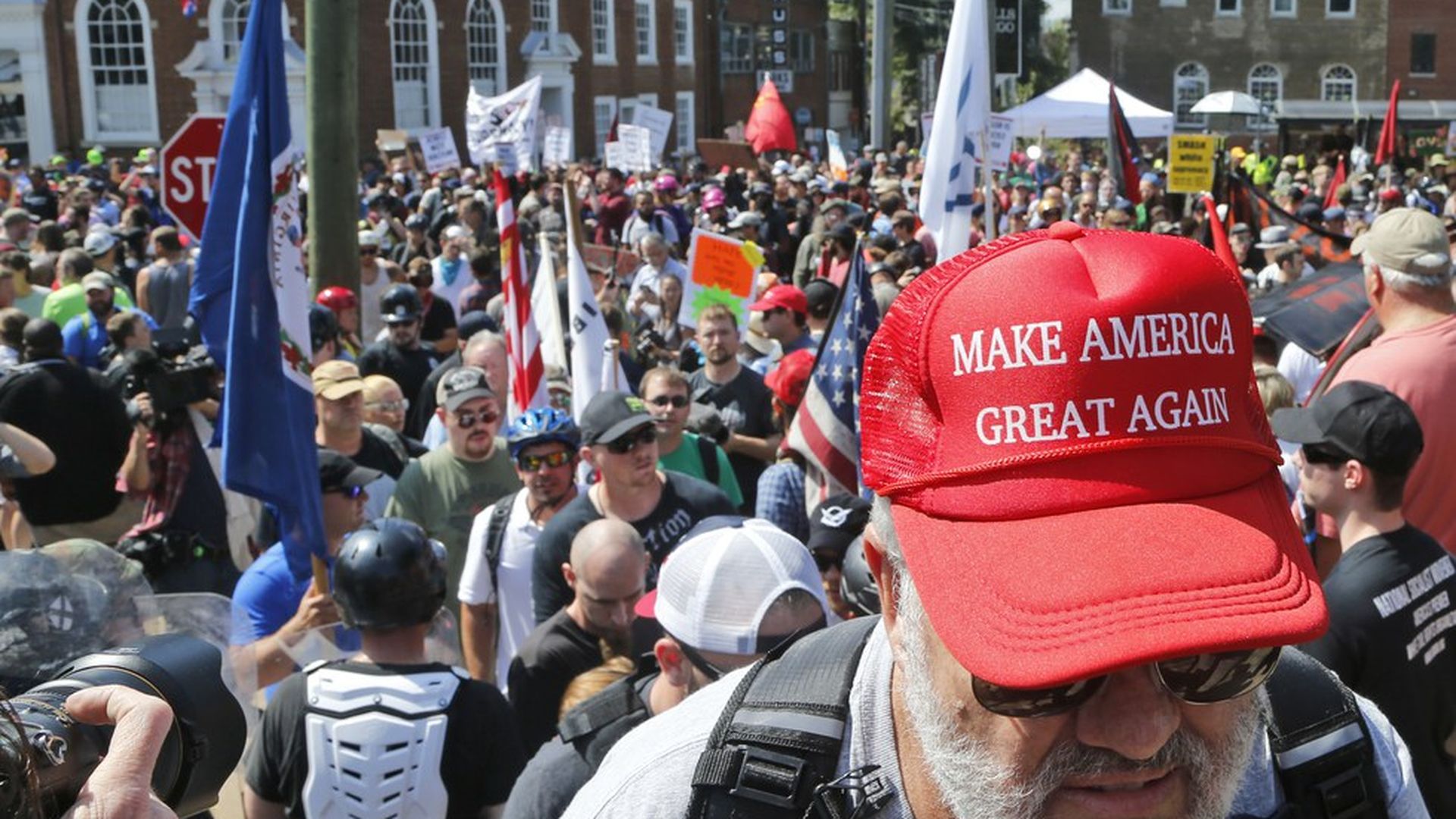 White nationalists protested last night and continued this morning at the University of Virginia. They're protesting the removal of a statue of Confederate General Robert E. Lee from Emancipation Park. After things turned violent this morning (protestors and counter protestors clashed), Virginia Gov. Terry McAuliffe declared a state of emergency.
What that means: Local officials can request more resources from the government to help them regain control of the protest in Virginia.
Update: A car plowed into a crowd of protestors this afternoon, AP reported. Various videos and images from the scene posted online showed ambulances rushing to the scene and injured protestors being carried away on stretchers.
Go deeper