Virginia gubernatorial race worries Democrats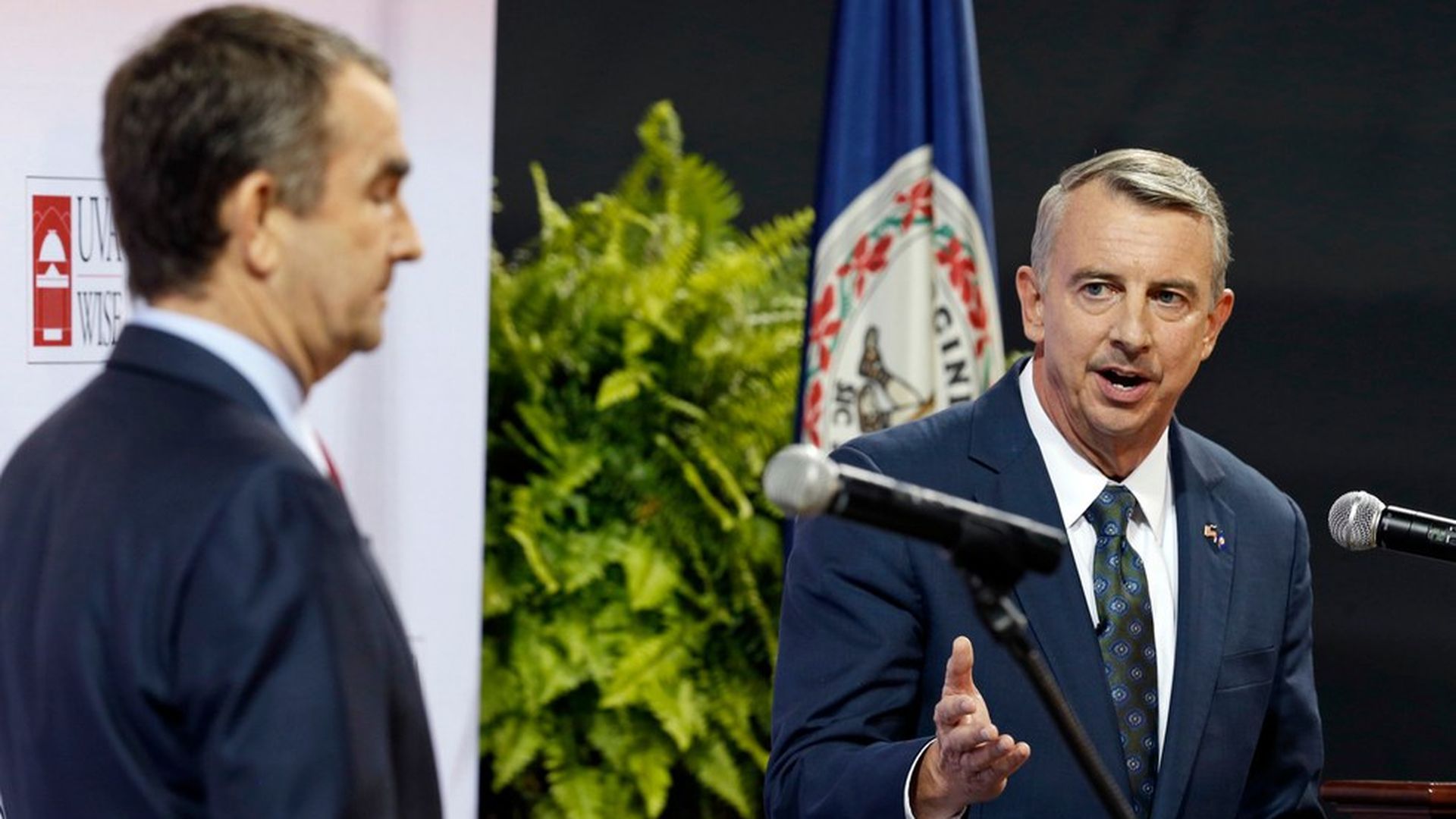 "The Democratic National Committee gathered [in Vegas] over the past week with one worry on every activist's mind: We'd better not lose the Virginia governor's race" 15 days from now, the WashPost's Dave Weigel and Ed O'Keefe write on A1.
Why it matters: "Defeat in Virginia could ... prompt another brawl between progressive activists and the party's establishment. Northam ... won his nomination over Sen. Bernie Sanders-backed former congressman Tom Perriello — a race that some activists saw as a replay of the 2016 Democratic presidential primaries."
More from the minds of Dems:
"It's a surprising case of the jitters over a place that hasn't elected a Republican to statewide office in eight years — and that voted resoundingly against Donald Trump last year. But nationally, Democrats haven't won a marquee race since losing the presidency. They lag Republicans in fundraising."
"A loss for Lt. Gov. Ralph Northam against Republican Ed Gillespie on Nov. 7 could stir doubts about message and strategy just as the party is gearing up nationally for next year's ... midterm elections."
Be smart: Axios' Mike Allen lives in Virginia and covered Old Dominion politics in his well-spent youth, so he hears a lot about this race. He says: "The Real Clear Politics average has Northam, the Democrat, ahead by 5.8 points. Most people I talk to in both parties assume he'll win: Gillespie is the underdog because Trump plays so poorly in 'vote-rich Northern Virginia.'"
But some Republicans who have been pessimistic are now more hopeful that there are silent pockets of Trump voters in rural areas who could make this more of a brawl than polls have suggested.
Go deeper