Verizon's Yahoo purchase expected to close next week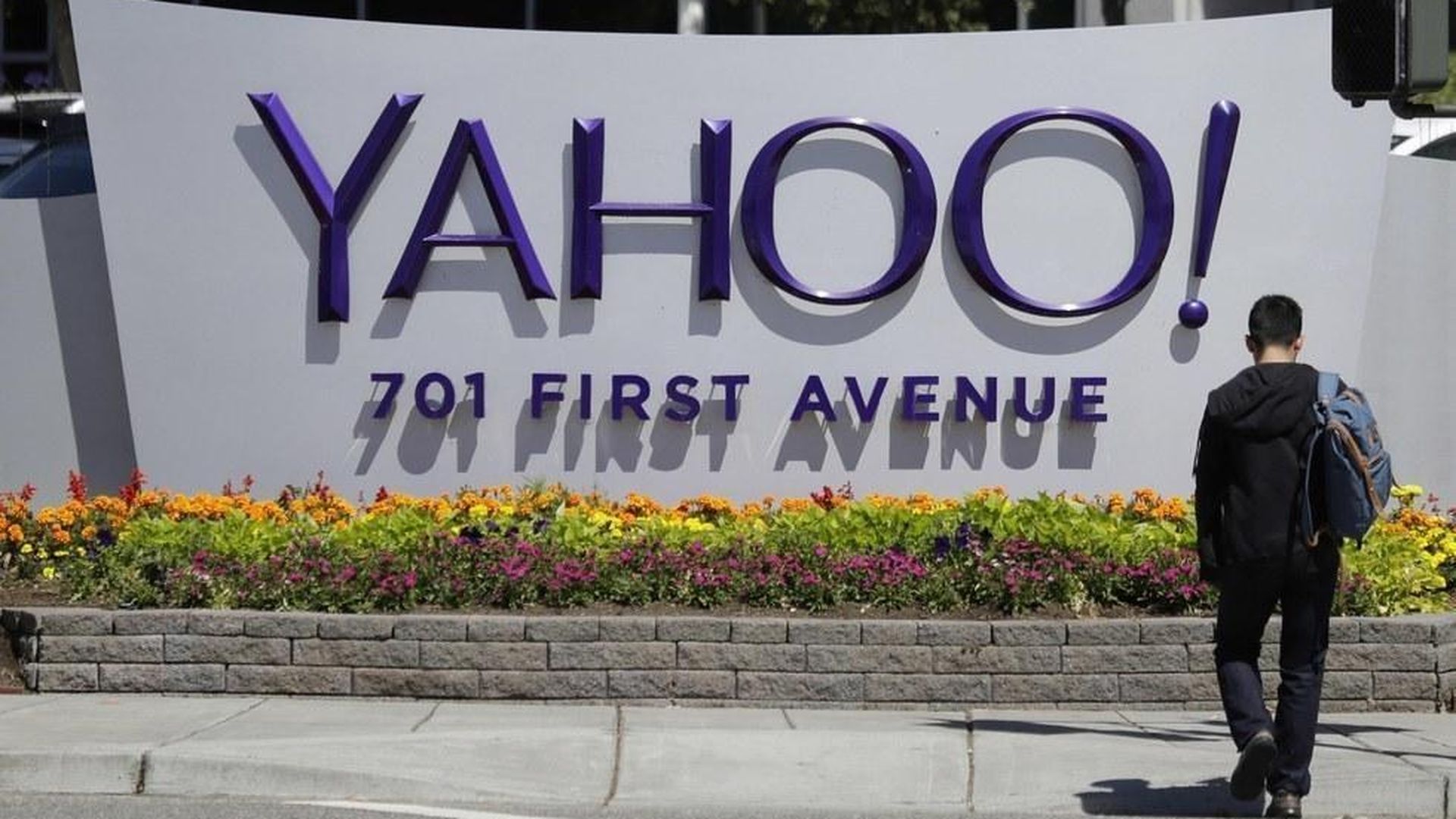 Yahoo's shareholders signed off Thursday on the sale of the company's core assets to Verizon, with the deal expected to close on Tuesday.
Worth noting: Job cuts are expected to accompany the deal. TechCrunch reported on Thursday that cuts are expected to amount to about 15% of the firms' combined workforce, echoing an earlier report from Recode that layoffs were coming.
Why it matters: It's been a long road to this deal because of revelations about breaches that hit Yahoo's user data and ultimately resulted in a price reduction for Verizon. But the merger is an important part of Verizon's strategy to become a bigger player in the digital ad world dominated by Facebook and Google.
Go deeper