Verizon starts reward program to collect user data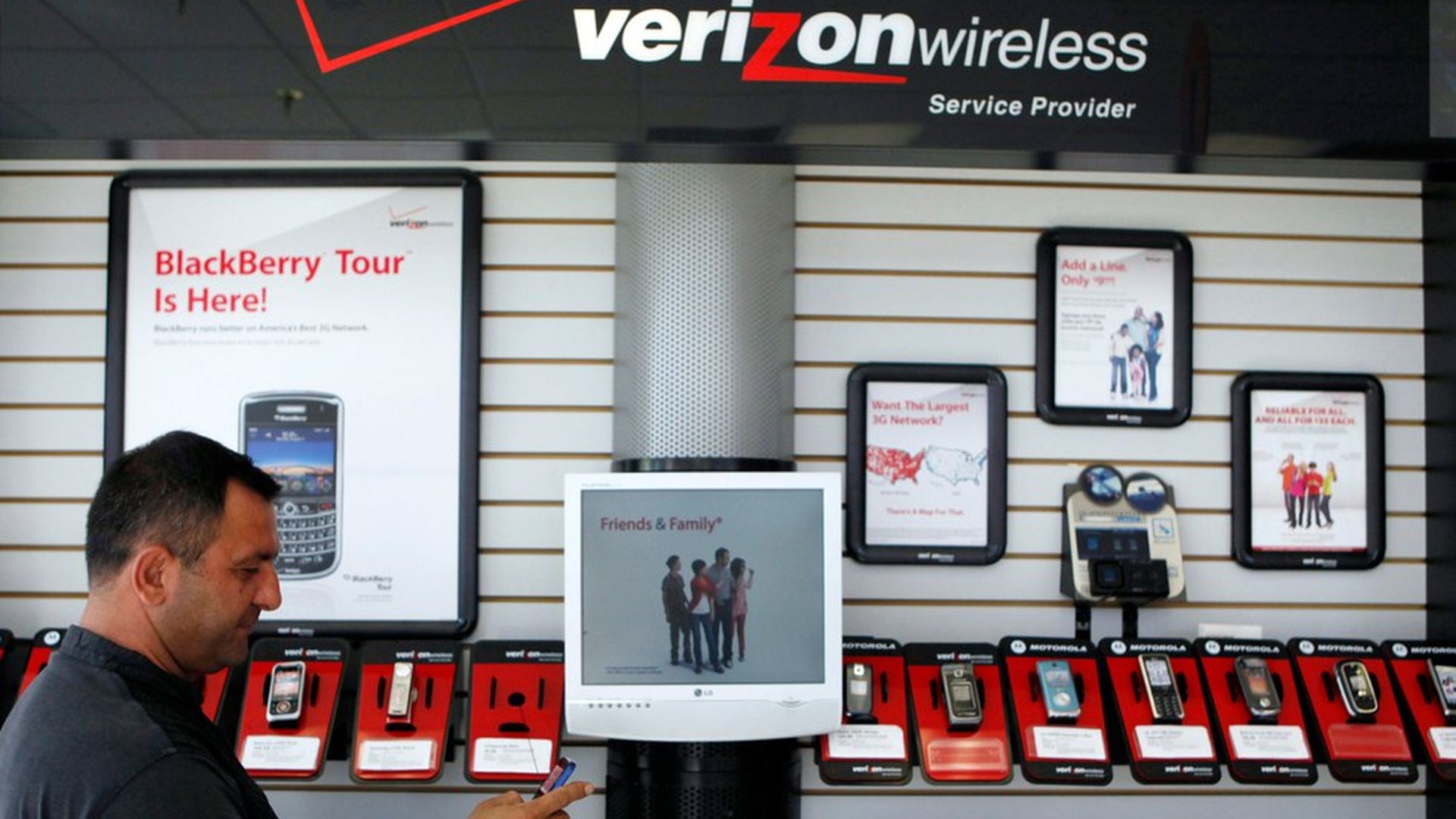 Verizon has started a new program called Verizon Up, in which customers' data is exchanged for rewards, according to the Wall Street Journal.
How it works: Up credit is earned when a customer spends $300 on their Verizon bill. The credits can be exchanged for things like concert tickets, free months of Apple Music or Uber rides. In exchange, Verizon gets the customer's interests, visited websites, location, and more. The exchange is made "clear during the sign-up process."
Why it matters: Telecom providers like Verizon and AT&T want to compete with online platforms like Google and Facebook for a bigger slice of the digital advertising market. That means they need to collect more data about users to attract those advertisers. So they are offering more content and perks rather than simply powering the internet connections to deliver other companies' services.
Go deeper