Vegas shooter booked rooms overlooking Chicago festival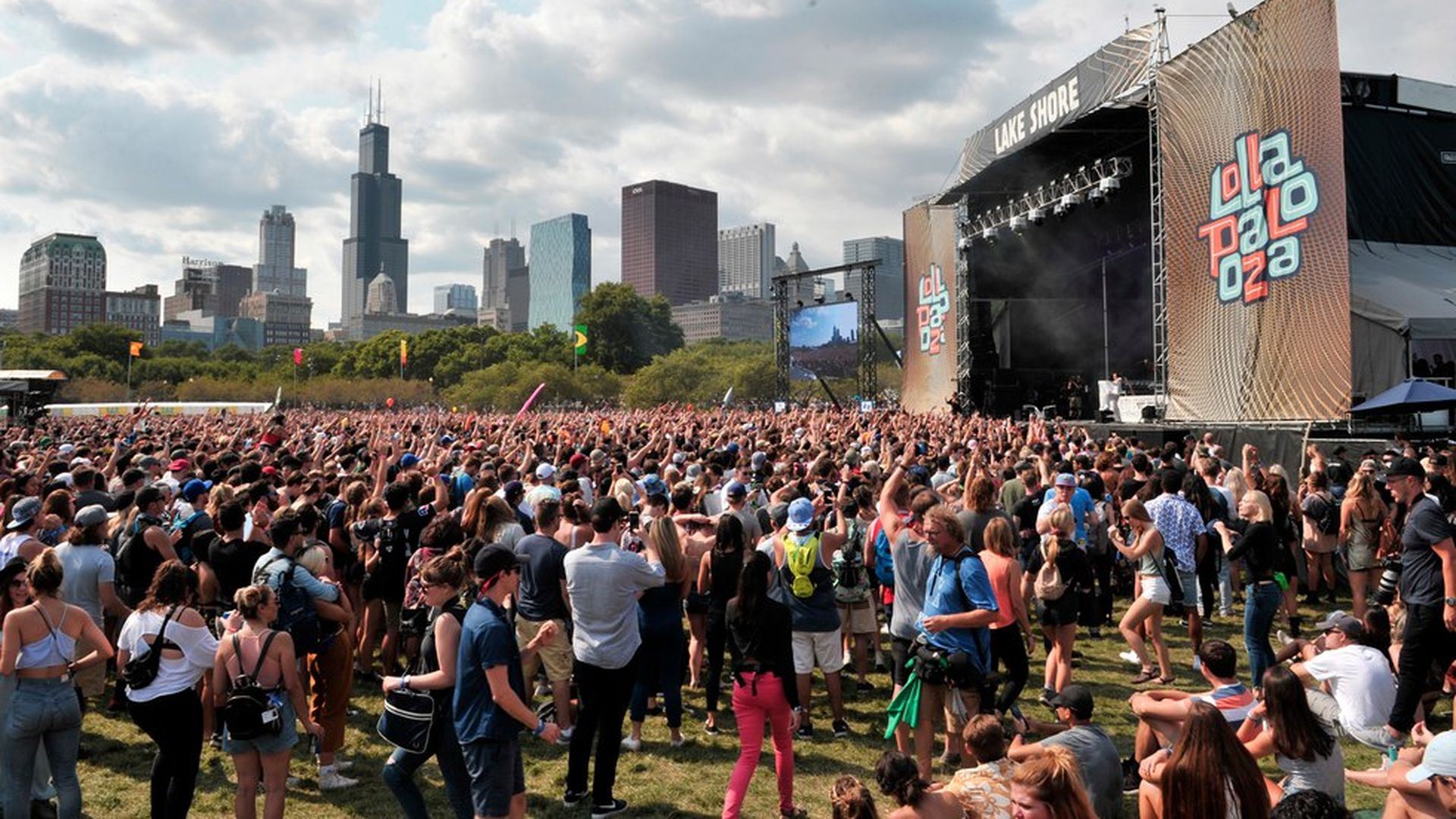 Stephen Paddock, who killed at least 59 and injured 527 after a shooting spree in Las Vegas, booked rooms at a Chicago hotel overlooking Grant Park in August — the same time as the Lollapalooza music festival, attended by thousands, per the Chicago Tribune. Paddock also researched hotels in Boston, in the vicinity of Fenway Park, officials briefed on the investigation told NBC.
The backdrop: Nine months before the Las Vegas shooting, the FBI and the Department of Homeland Security issued a joint report, obtained by Foreign Policy, warning of lone offenders targeting mass gatherings, such as music venues and sporting events. "Unaffiliated lone offenders and [homegrown violent extremists] are of particular concern due to their ability to remain undetected until operational," the report said.
Go deeper