Valeant's ousted CEO made $72.5 million in 2016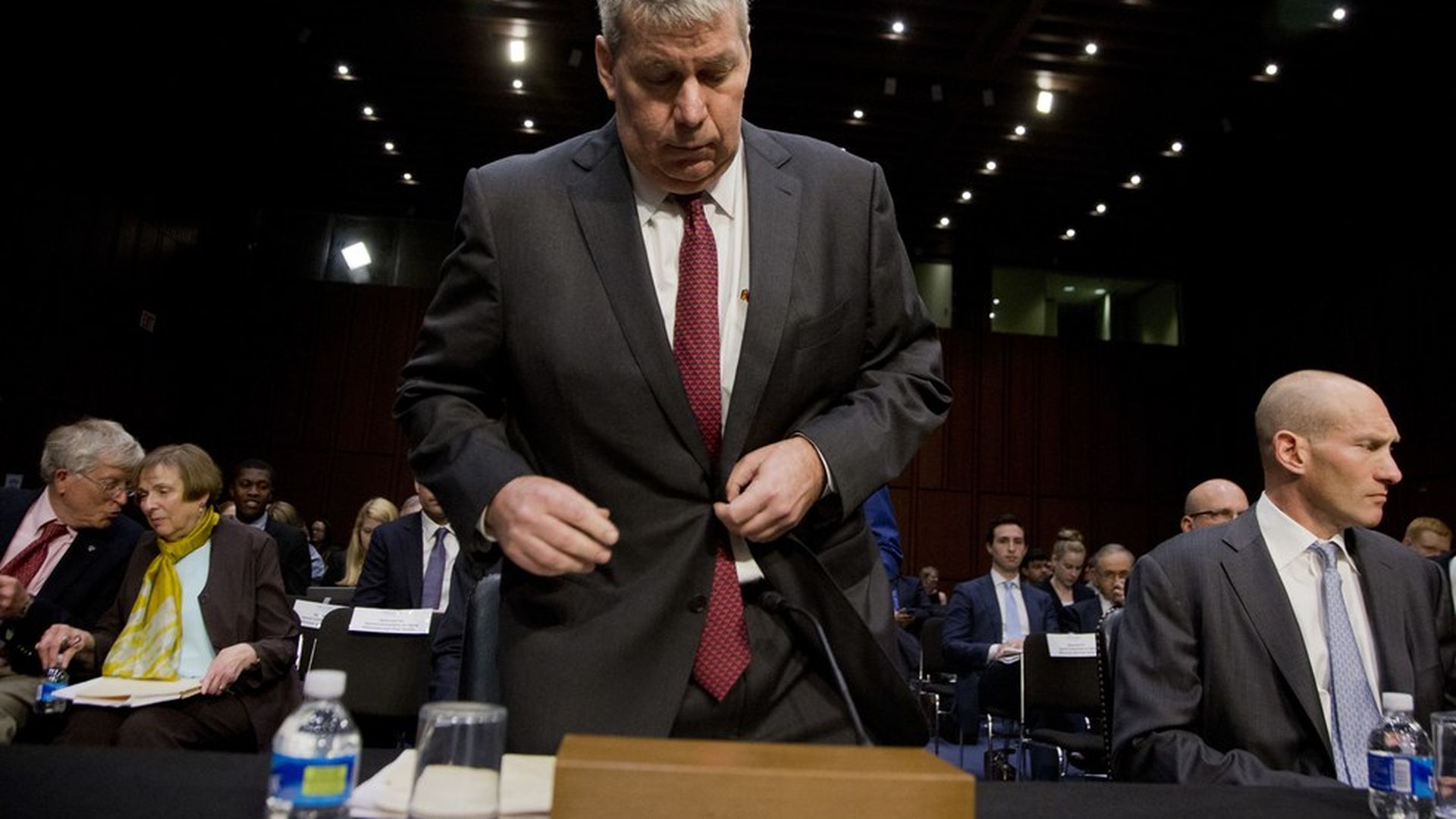 Michael Pearson, former CEO of Valeant Pharmaceuticals, cashed in $72.5 million worth of stock and severance pay in 2016 even as he and the drug company were under federal investigation for accounting fraud and a billing scheme tied to a specialty pharmacy it secretly owned.
Pearson took home $60.5 million in stock and the rest in severance pay and other benefits, Valeant disclosed Thursday to the Securities and Exchange Commission. He also still used Valeant's corporate jet. Joseph Papa replaced Pearson last year, and Papa earned $62.7 million even though Valeant remains mired in trouble.
Valeant's stock has cratered since the middle of 2015, and it has become a pariah in the pharmaceutical industry. Pearson led Valeant since 2008, building the company up on the controversial practice of acquiring drugs and jacking up the prices.
Go deeper