Vaccine researcher dodged medical regulations, conducted trials in hotels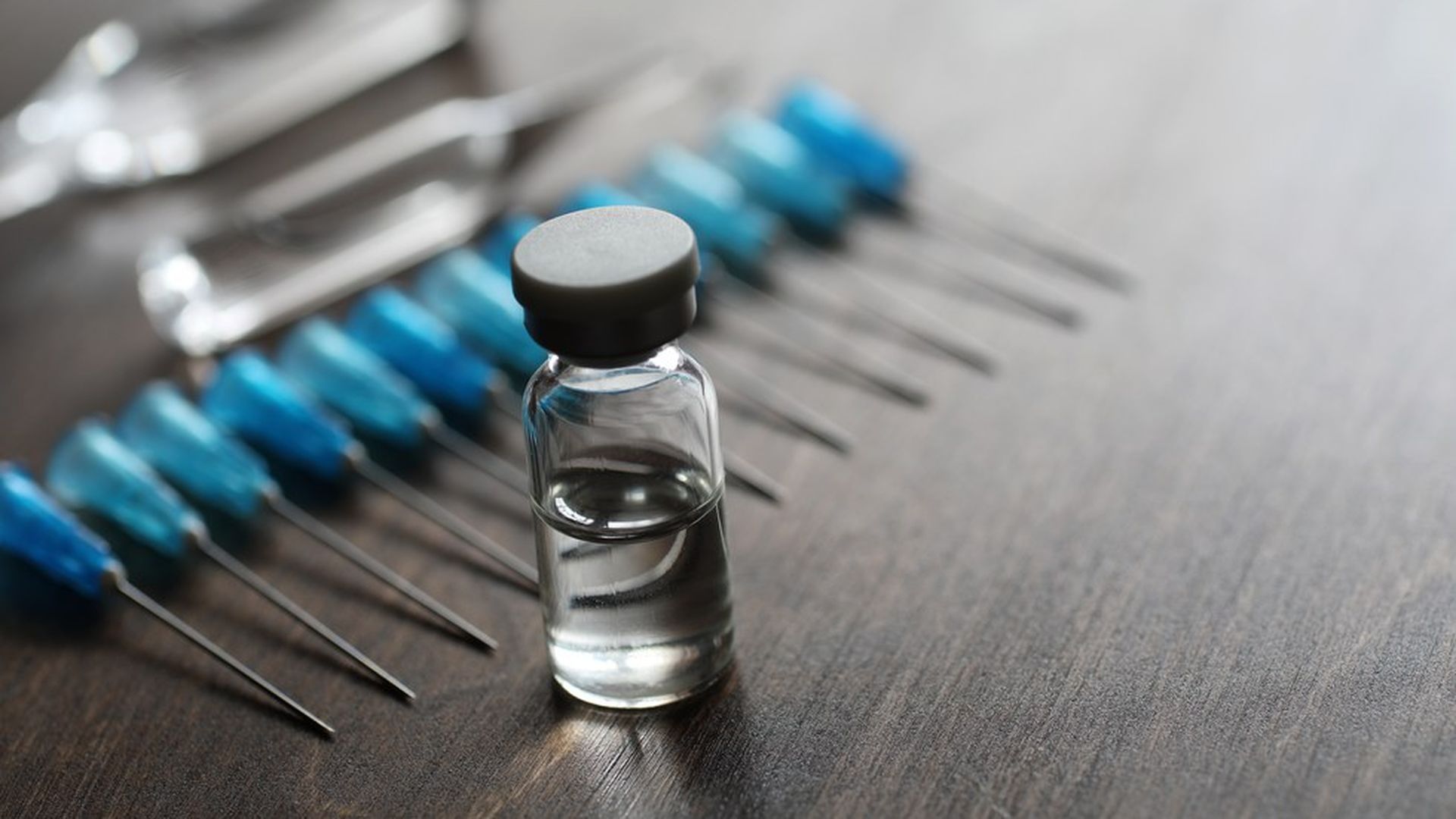 Unlicensed and unregulated experimental vaccines were administered to at least eight herpes patients in the United States, in direct violation of US law, according to an investigation by Marisa Taylor at Kaiser Health News. The experiments were conducted secretly for several years in a Holiday Inn Express and Crown Plaza Hotel near Carbondale, Illinois.
What we already knew: William Halford, the associate professor at Southern Illinois University who conducted the experiments, died of cancer this summer. Halford had previously been accused of dodging US oversight laws by running trials out of a house on the island of St. Kitts in 2016. The St. Kitts and Nevis government says they were not notified of the research.
Why it matters: "We're not allowed to do this in guinea pigs in this country let alone human subjects," herpes expert Anne Wald told Kaiser Health News.
Money: Despite the controversy, a number of investors, including Peter Thiel, have invested several million dollars in Rational Vaccines, the company founded by Halford and Hollywood filmmaker Agustín Fernández III.
Deception: Halford, who was not a physician, took clear steps to cover his tracks, telling participants to keep the experiment a secret and "writing that it would be 'suicide' if he became to public about how he was conducting his research," writes Taylor.
Complications: Patients have reported side effects from the vaccine. Kaiser Health News reports that one participants fear that the vaccine gave him a new, different type of herpes is "possible."
Contamination: Not only were the trials conducted in violation of US law, they were conducted using live viruses. Live virus vaccines are traditionally handled in extremely sterile areas - which Holiday Inns are not - to prevent contamination.
Manipulation: Halford used patient's desire for a cure to manipulate them into joining the unauthorized trial: "People underestimate how desperate people with genital HSV are," Wald told Kaiser Health News.
Denial: Southern Illinois University, which previously denied it had any knowledge of Halford's action, refused to comment to Taylor.
Read the full Kaiser Health News report here.
Go deeper