U.S. will tax Canadian softwood lumber imports 20%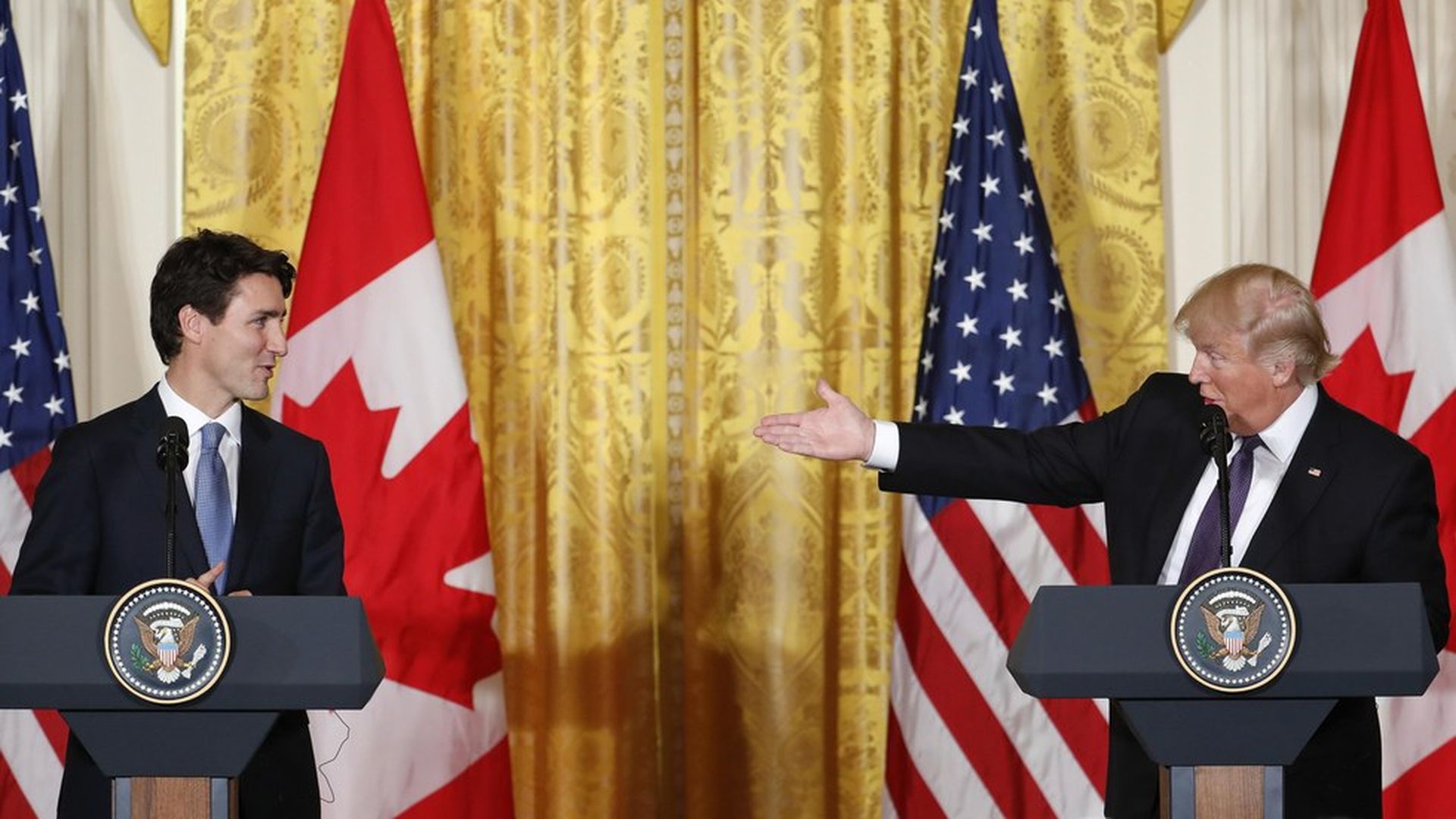 Commerce Secretary Wilbur Ross will levy a tax on Canadian softwood lumber imports that averages out to about 20%, but could be as high as 24%, per Reuters. The announcement will heighten tensions over the longstanding trade dispute — Barack Obama and Canadian PM Justin Trudeau attempted to reach a solution but conversations faltered in 2016.
The winners: U.S. lumber producers. They say the imports are subsidized as Canada is getting lumber from government-owned land.
The losers: Canada. Softwood lumber is one of its biggest exports, and the U.S. takes in about 80% of its supply. As Ross put it: "It's a pretty big deal in terms of the Canadian relationship." It would also affect Americans if prices jump for softwood lumber, which is used to build most single-family homes.
Up next: The International Trade Commission will determine whether the U.S. industry has been unfairly hurt.
Go deeper