U.S. will no longer push to oust Assad in Syria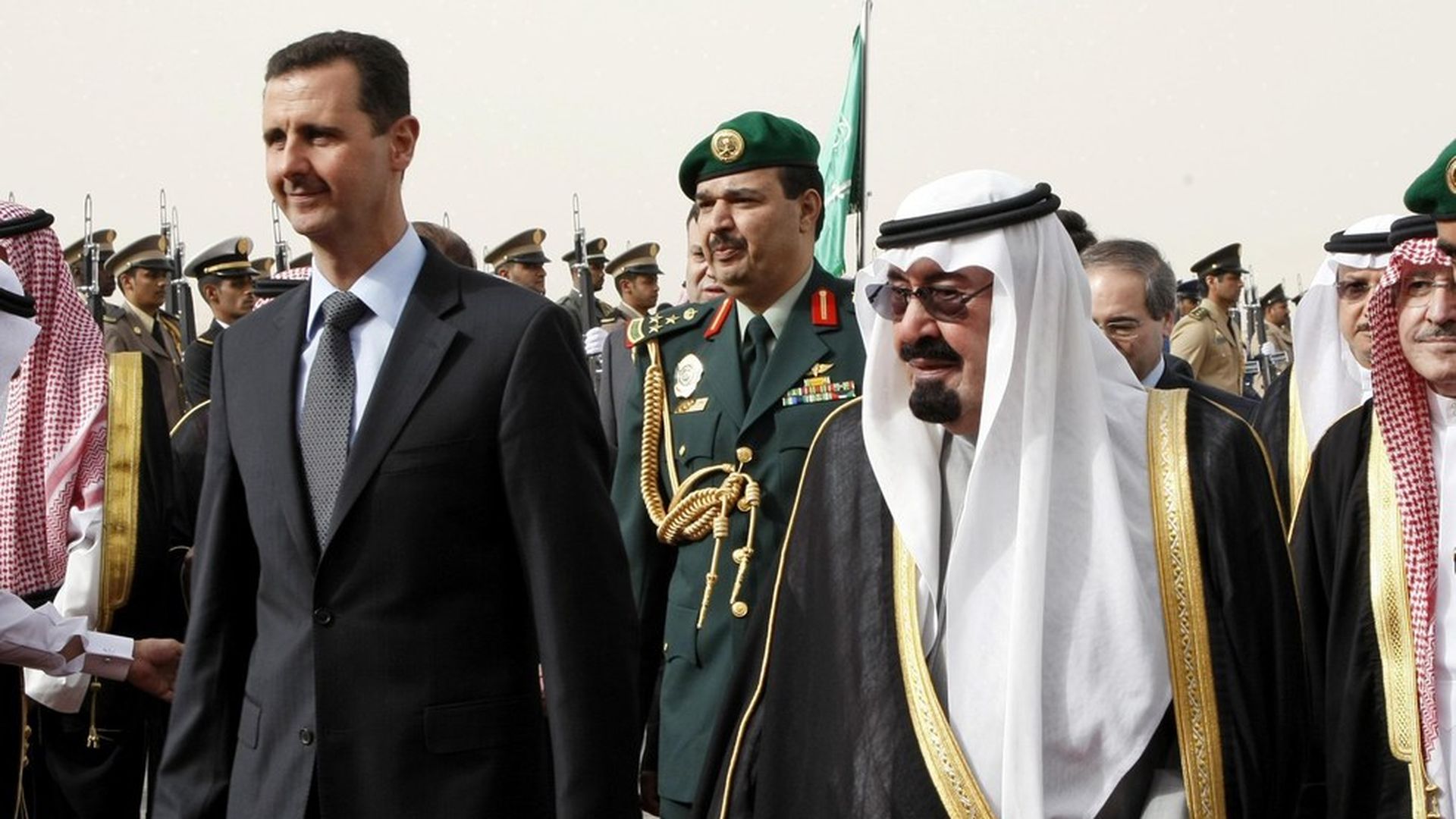 UN Ambassador Nikki Haley said the U.S. is no longer focused on getting Syrian President Bashar al-Assad out of power, per Reuters.
Our priority is no longer to sit there and focus on getting Assad out.
Secretary of State Rex Tillerson signaled the same while on a visit to Turkey, according to CBS: "I think the status in the longer term…of President Assad will be decided by the Syrian people."
Why it matters: This is a departure from a long-held U.S. policy, and constitutes a break from some coalition allies. Trump has said fighting ISIS will be a higher priority than ousting Assad and that he's willing to work with Russia, which supports Assad.
Go deeper