U.S. v China in the race to weaponize space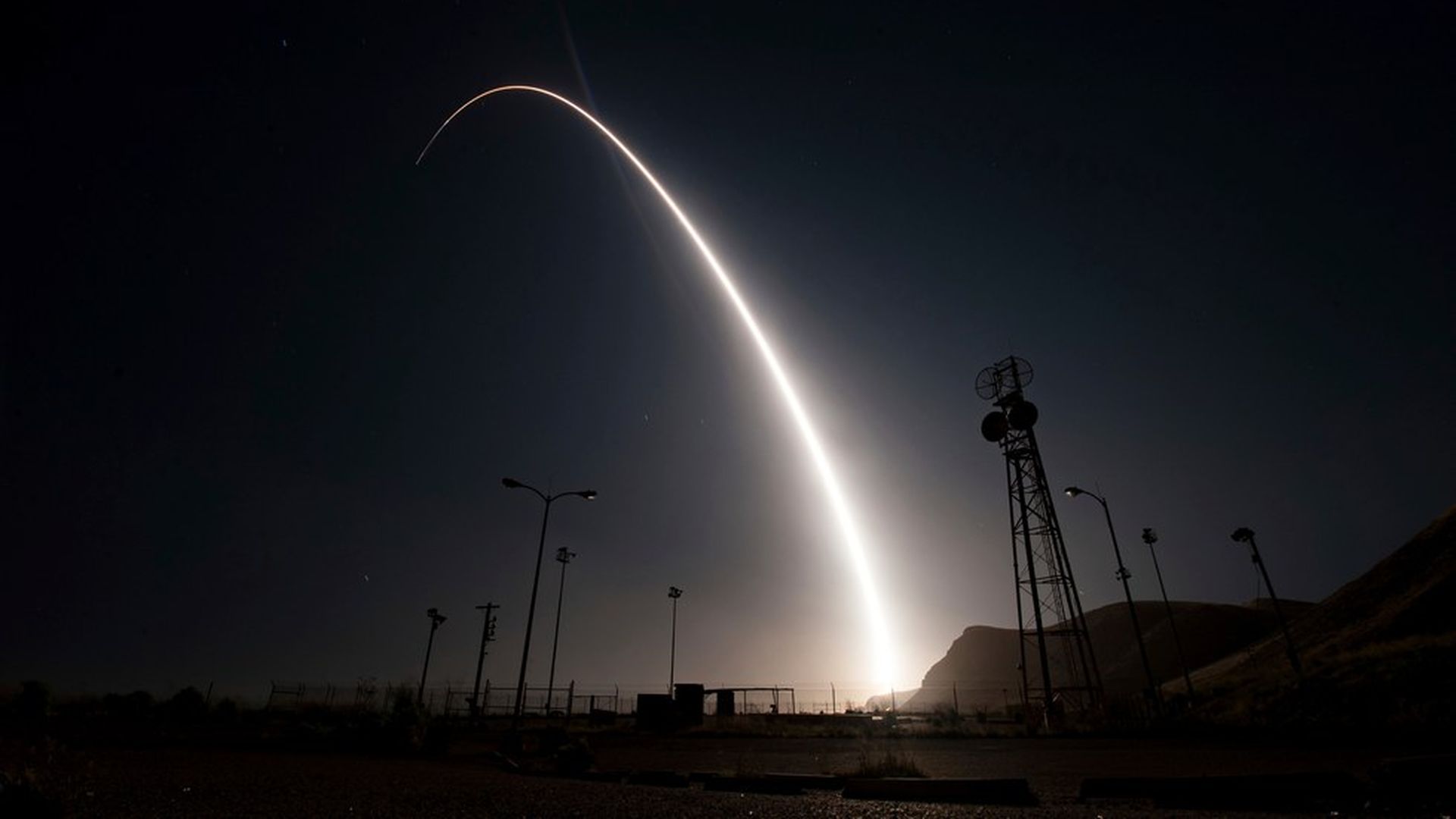 I spent two days last week traveling with Defense Secretary James Mattis. The most memorable moment: inside Cheyenne Mountain, a Cold War-era fortress dug into the Rocky Mountains, and built to withstand nuclear attacks.
But the most illuminating session happened inside the Peterson Air Force Base, the hub for monitoring threats to the homeland. Colonel Todd Moore, who commands the 21st Space Wing, and his colleagues, told us about the escalating military space battle with China.
As one officer put it to us: America's superiority in space is why the 170 pound U.S. solider in Afghanistan is so much more lethal than the 170 pound enemy soldier he faces. The American soldier can look down at a screen and see the enemy on the other side of the mountain. The U.S. military has so much more information than its adversaries — provided by satellites, GPS, and other sophisticated systems.
Why this matters: A senior military officer summed it up in his briefing: "Our adversaries see space as a potential war fighting domain" and while Russia has always understood the importance of space, "it's really China that's growing incredibly [fast]."
What's next: America's adversaries are rapidly developing their military space capabilities. China is determined to dominate space, and is investing gobsmacking amounts of money to get the edge on the U.S. In 2007, China tested its first anti-satellite weapon, and its military space capabilities have grown substantially since then. These concerns will grow ever-louder as the Pentagon fights for a larger budget.
Go deeper