U.S. sanctions 271 Syrian scientists for chemical attack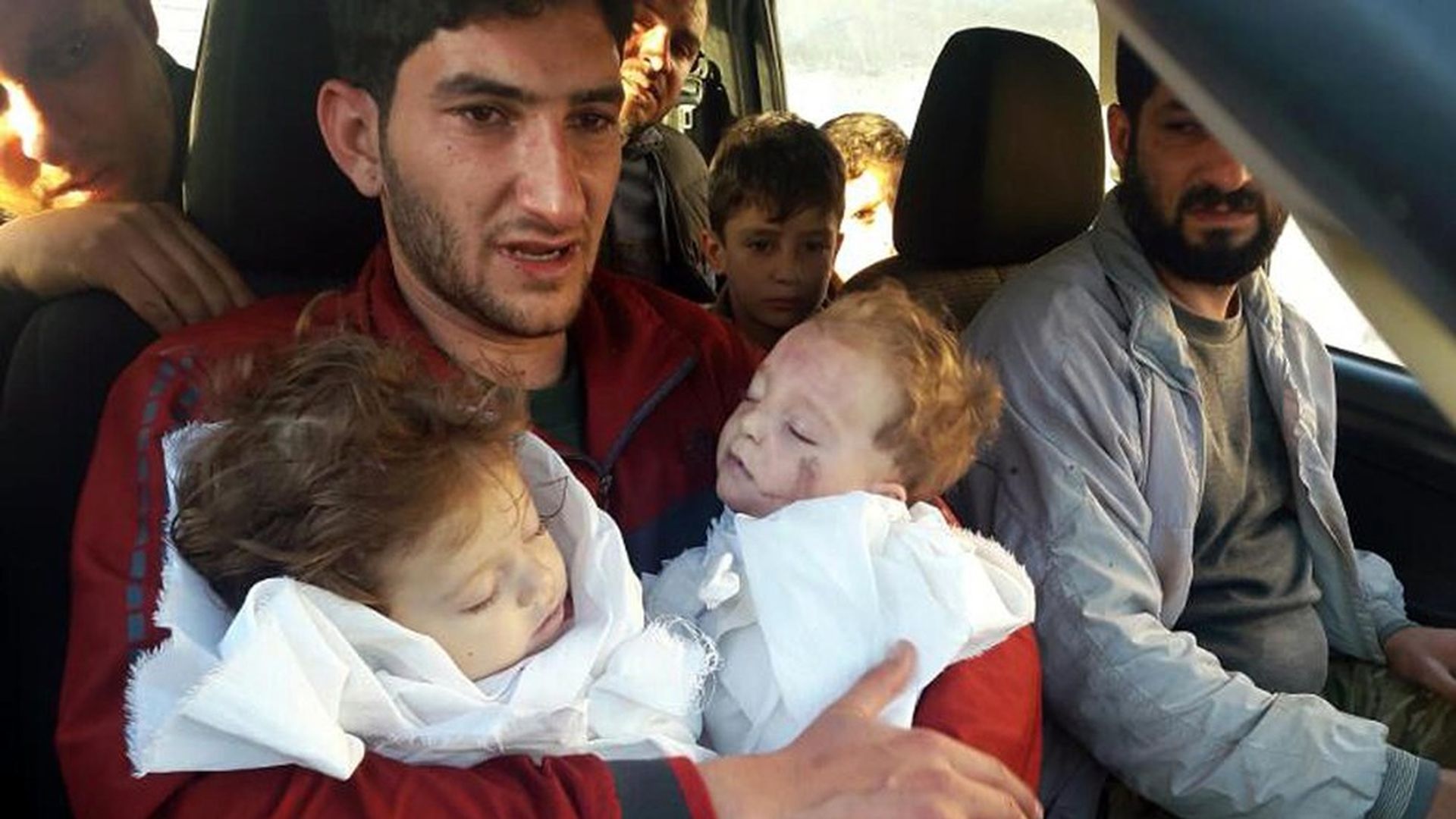 Treasury Secretary Steve Mnuchin announced Monday the Treasury Department will be levying sanctions against 271 employees of the Syrian government agency that produces non-conventional weapons, the Syrian Scientific Studies and Research Center.
The details: This set of sanctions prevents the U.S. and Americans from doing business with those agency employees. Mnuchin said the sanctions were intended to prevent the spread of chemical weapons.
Why they matter: This comes in response to the Syrian chemical weapons attack from earlier this month as a way to "hold the Assad regime accountable for its unacceptable behavior." The Treasury had already imposed sanctions on 18 Syrian officials and five branches of its military on January 12th.
Go deeper