U.S. North Korea envoy headed to Seoul for talks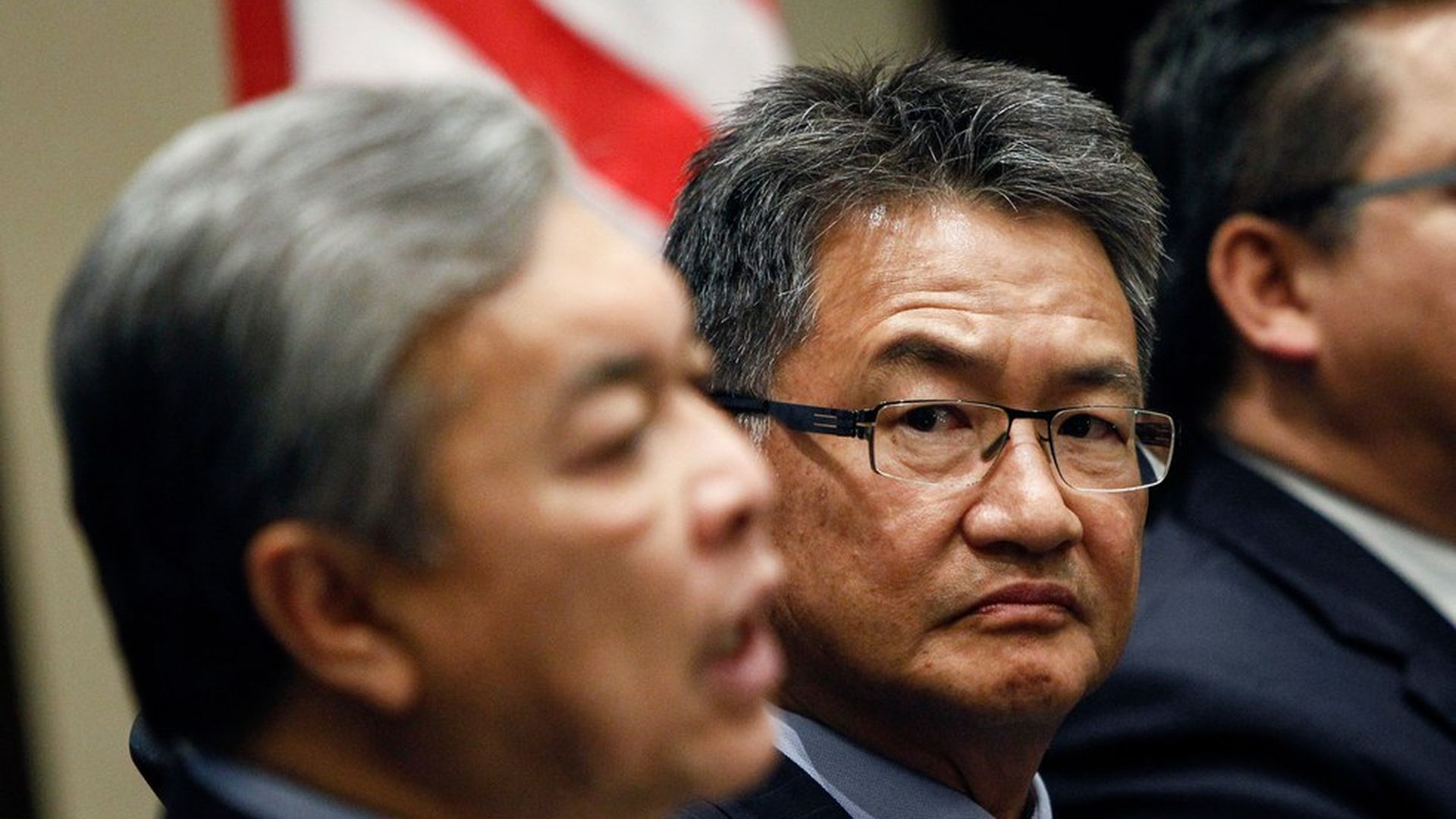 The U.S. envoy to North Korea, Joseph Yun, is going to Seoul this week to meet with South Korea's top nuclear envoy, Lee Do-hoon, a State Department spokesperson confirmed to Axios. Lee was just appointed last month, and it will be their first meeting.
Backdrop: The meeting comes in advance of Trump's visit to the region next month, and as U.S.-South Korean naval drills are further ramping up tensions in the region. The North Korean regime interprets the drills as rehearsal for invasion, and could respond with provocative measures. Just today a North Korean official said Pyongyang won't come engage in diplomacy until it can hit the East coast of the U.S. with a nuke.
Go deeper