U.S. may start shooting down North Korean missile tests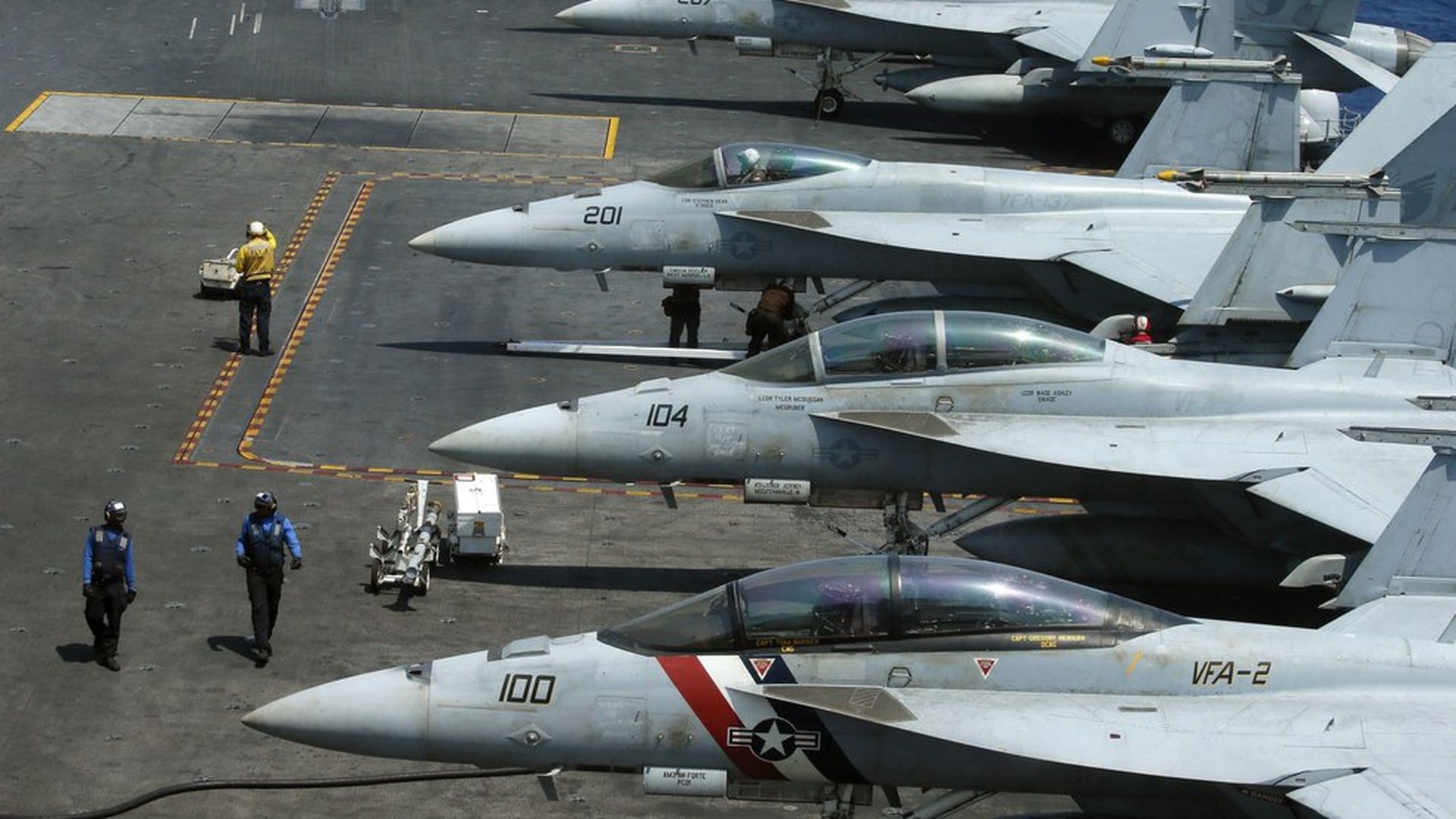 The U.S. military is considering shooting down North Korean missile tests to display its military prowess to Kim Jong-un, The Guardian reports. The move comes after North Korea's failed missile test over the weekend, which the Trump administration considers a "provocation."
Defense Secretary James Mattis has briefed Congress on the option, saying it's a way to pressure Pyongyang into denuclearization without declaring war, but the Pentagon has yet to determine whether to move forward with the proposal.
Why this matters: As Axios' Steve LeVine points out, there was a great deal of speculation over whether the U.S. cyber-terminated North Korea's missile test Sunday. The decision to shoot down future missile tests would align with Trump's warning that such tests "will not be tolerated", and solidify the message that North Korea has a much longer road to an ICBM that can strike the continental U.S.
Go deeper