U.S. immigration screens for affiliations with nazis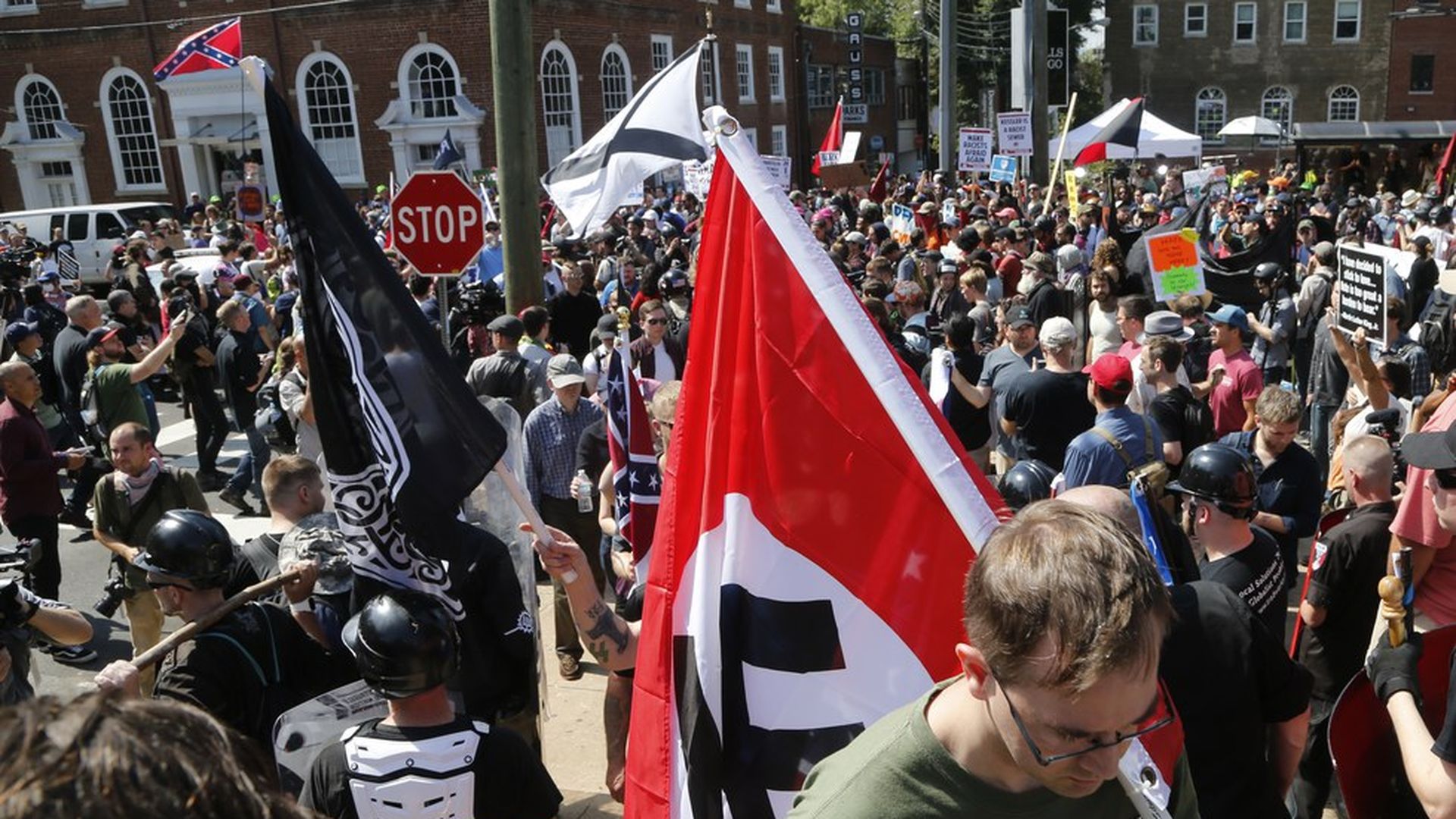 Sen. Dick Durbin noted this week that the U.S. Immigration Services department screens for affiliations with nazis or totalitarian parties for anyone trying to become a citizen or a permanent resident.
Why it matters: The U.S. already has citizens and residents who have those affiliations, which we saw during the "Unite the Right" rally. Aaron Hall, the Director of Removal, Litigation and Family Immigration at Joseph Law Firm, P.C., told Axios, "For Trump to say there were many fine people there affiliating with nazis is not only reprehensible and bizarre, but it also flies in the face of what we've written into our laws."
As The Atlantic's David A. Graham put it: "These questions are somewhat straightforward: They exclude people based on whether they are members of groups that seek the overthrow of the U.S. government and political system."
Go deeper