U.S. immigrant prisons face scrutiny for poor conditions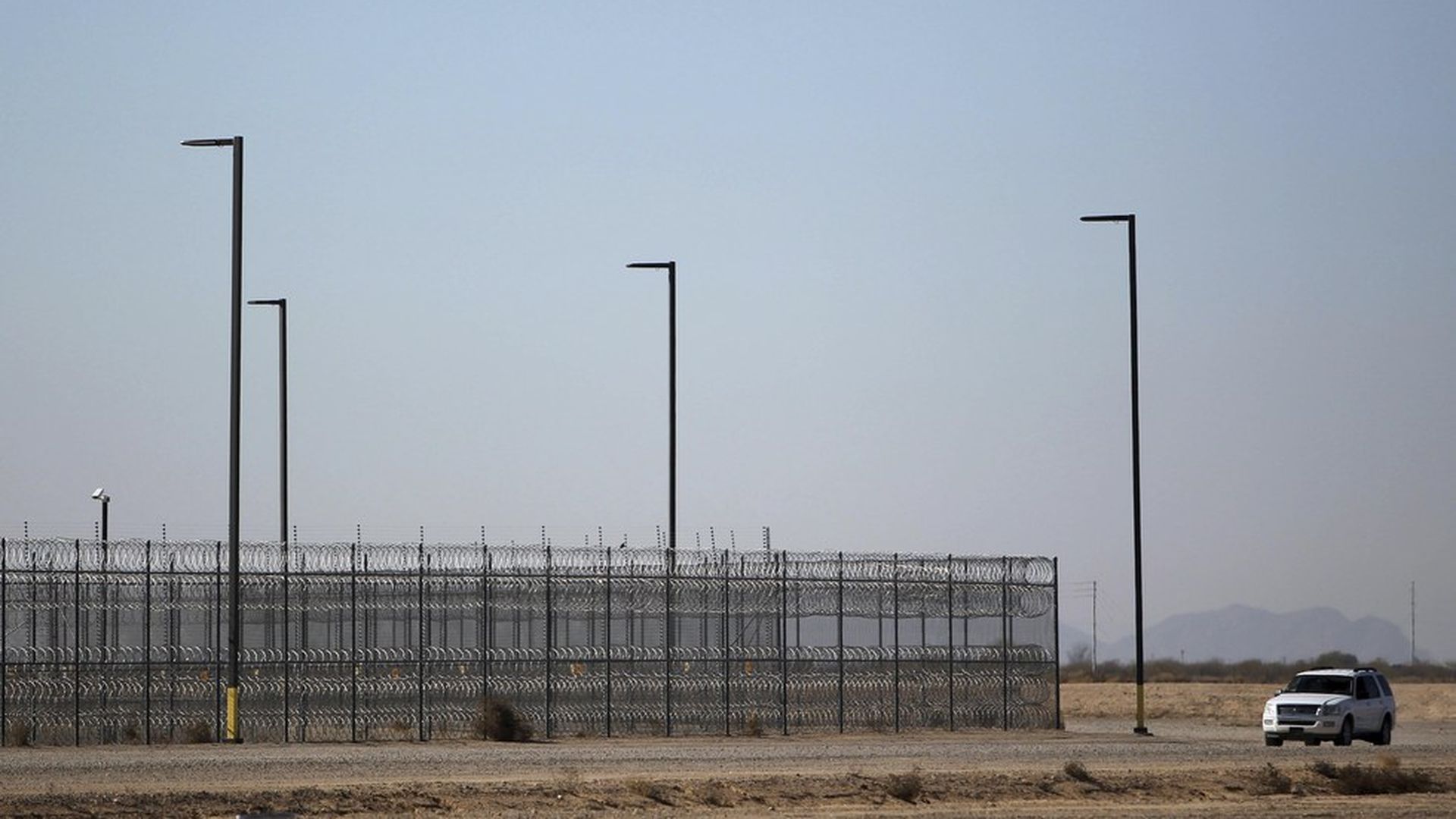 Health care in immigrant prisons leads to suffering and death, according to a new Human Rights Watch report that includes analysis from independent medical experts. The report highlights several medical cases that have been mishandled in the immigrant jail system.
The findings: Dangerous patterns of over-reliance on unqualified medical staff, unreasonable delays or denials of care, subpar mental health care, and bad record-keeping, in public and private prisons both. This all contributed to seven deaths in detention out of a total of 18 in-custody deaths.
Compare this: The HRW report claims Immigrations and Customs Enforcement "has been receiving reports of such substandard medical care for years but has failed to take meaningful action." ICE tells Axios it is reviewing the report to see if changes should be made based on the report's recommendations.
The Trump effect: Trump wants to ramp up immigrant detention, which will likely put pressure on the capacity of jails to offer adequate healthcare — which already needs an injection of accountability and care, according to HRW. ICE spokesperson Jennifer Elzea tells Axios ICE is reviewing capacity expansion models for the expected influx of immigrant detainees. She would not reveal what those models include.
Exacerbating that: Private prisons, and Trump's support for them — over two-thirds of immigrant detainees are held in prisons run by private companies, which the DOJ found have more safety and security problems per capita than their counterparts.
According to Detention Watch Network: "Throughout the system, we see evidence that these companies seek to maximize their profits by cutting costs at the expense of people's health, safety, and wellbeing."
Note: Although a DHS advisory board recommended a phaseout of using private prisons, the DHS did not heed its suggestion. (And although the DOJ decided to phaseout private prisons, Trump reversed that move.)
Two of the largest private prison companies, CivicCore/CCA and The GeoGroup Inc., did not respond immediately to followup questions about potential pressures on healthcare in their jails as more immigrants are detained under Trump.
Go deeper