U.S. hits 50,000 refugee cap, triggering partial ban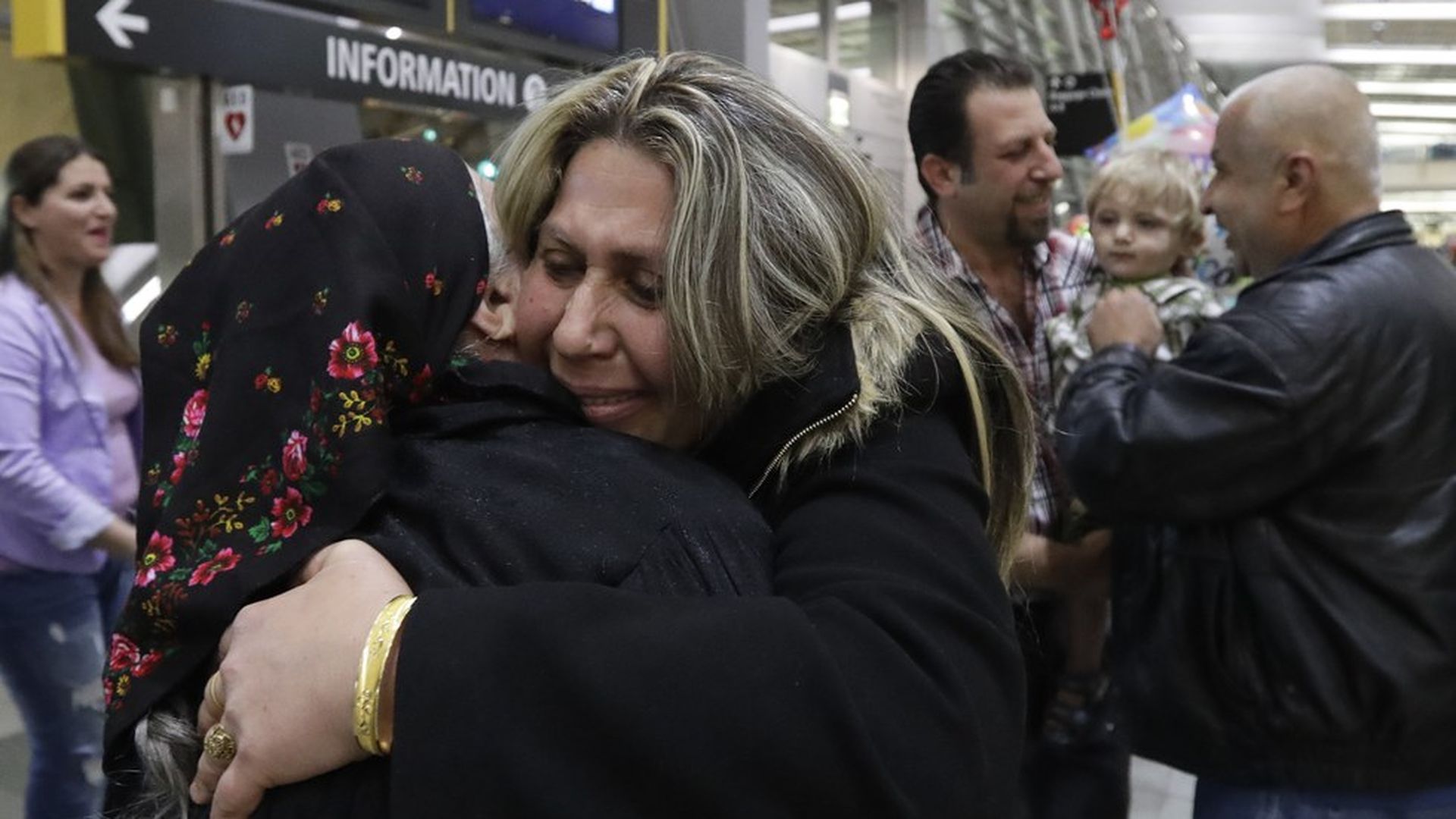 The U.S. has surpassed the Trump administration's refugee cap of 50,000, with 50,086 refugees admitted since the beginning of the budget year last October as of Wednesday, per the AP.
Now, refugees will have to prove they have a bona fide relationship with a U.S. person or business in addition to normal vetting procedures to be admitted. The additional layer will be in place for 120 days while the administration reviews security and screening procedures.
But the timing might be impacted in October, when the new budget year begins and a new cap on refugees will start. That's also when the Supreme Court will hear arguments on Trump's travel ban.
Go deeper