U.S. fines Exxon for violating Russia sanctions under Tillerson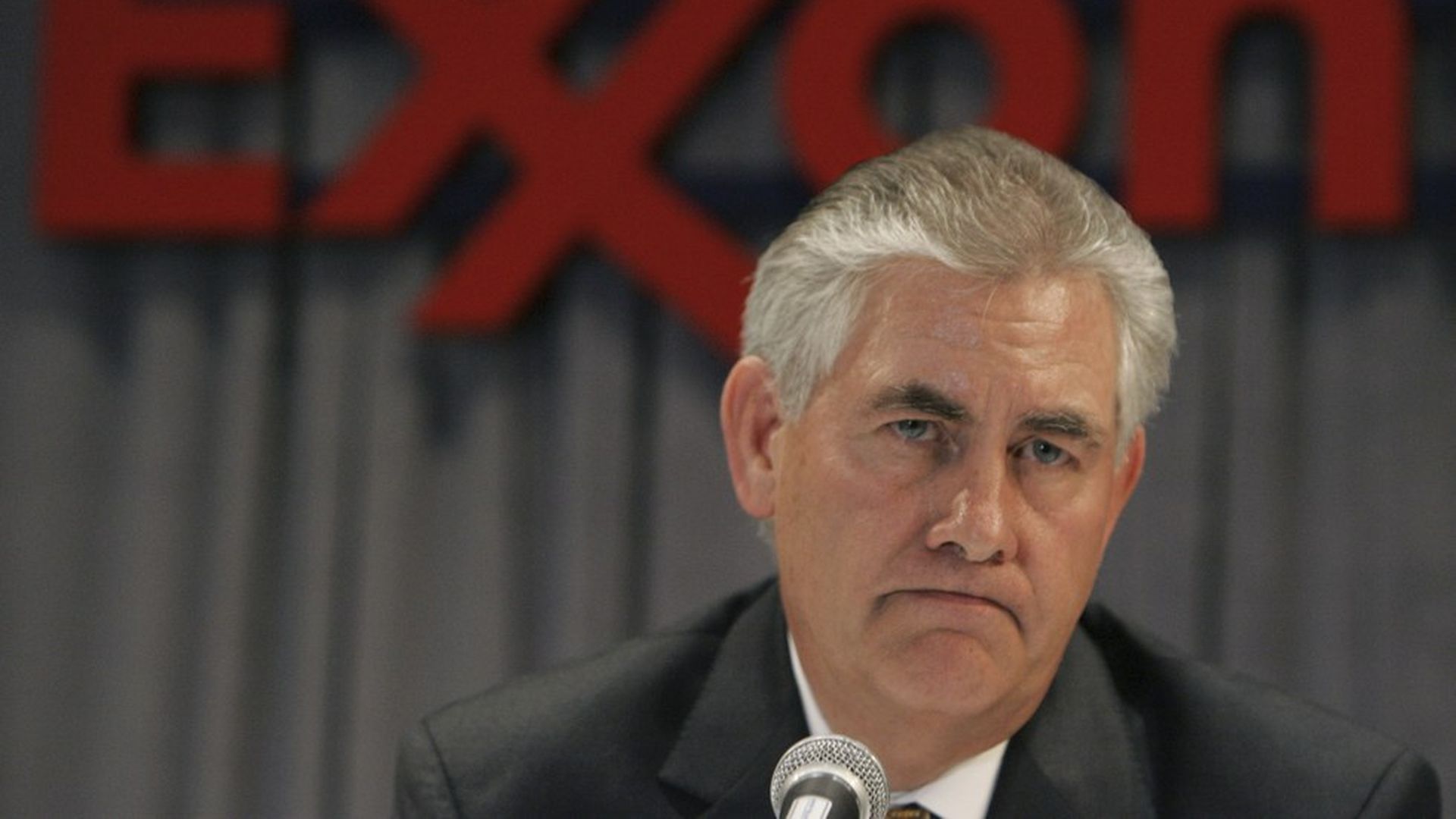 The U.S. Treasury announced Thursday that it is fining Exxon Mobil $2 million for violating Ukraine-related sanctions in May 2014, when Secretary of State Rex Tillerson was CEO, per AP.
The Treasury Department said Exxon showed "reckless disregard" for the sanctions when two of the oil giant's U.S. subsidiaries signed legal contracts with Igor Sechin, the president of Russian oil giant Rosneft, who is currently blacklisted in the U.S. for Russia's actions in Ukraine.
Key line from AP: "When Tillerson was CEO, he said Exxon didn't support sanctions generally because it found them usually ineffective."
Why it matters: Tillerson has generally managed to avoid becoming involved in the Russia investigations, despite his prior ties to the Kremlin. However, the discovery of his company's sanctions violations could bring him back into focus.
Exxon's pushback: Exxon issued a statement in response Thursday morning stating that the company followed "clear guidance from the White House and Treasury Department" when signing the documents involving Rosneft. The oil giant also argued that the Treasury "is trying to retroactively enforce a new interpretation" of the sanctions order, and that the fine is "fundamentally unfair."Later Thursday afternoon, Exxon announced it is suing the Treasury Dept. for their unjust action.
Go deeper