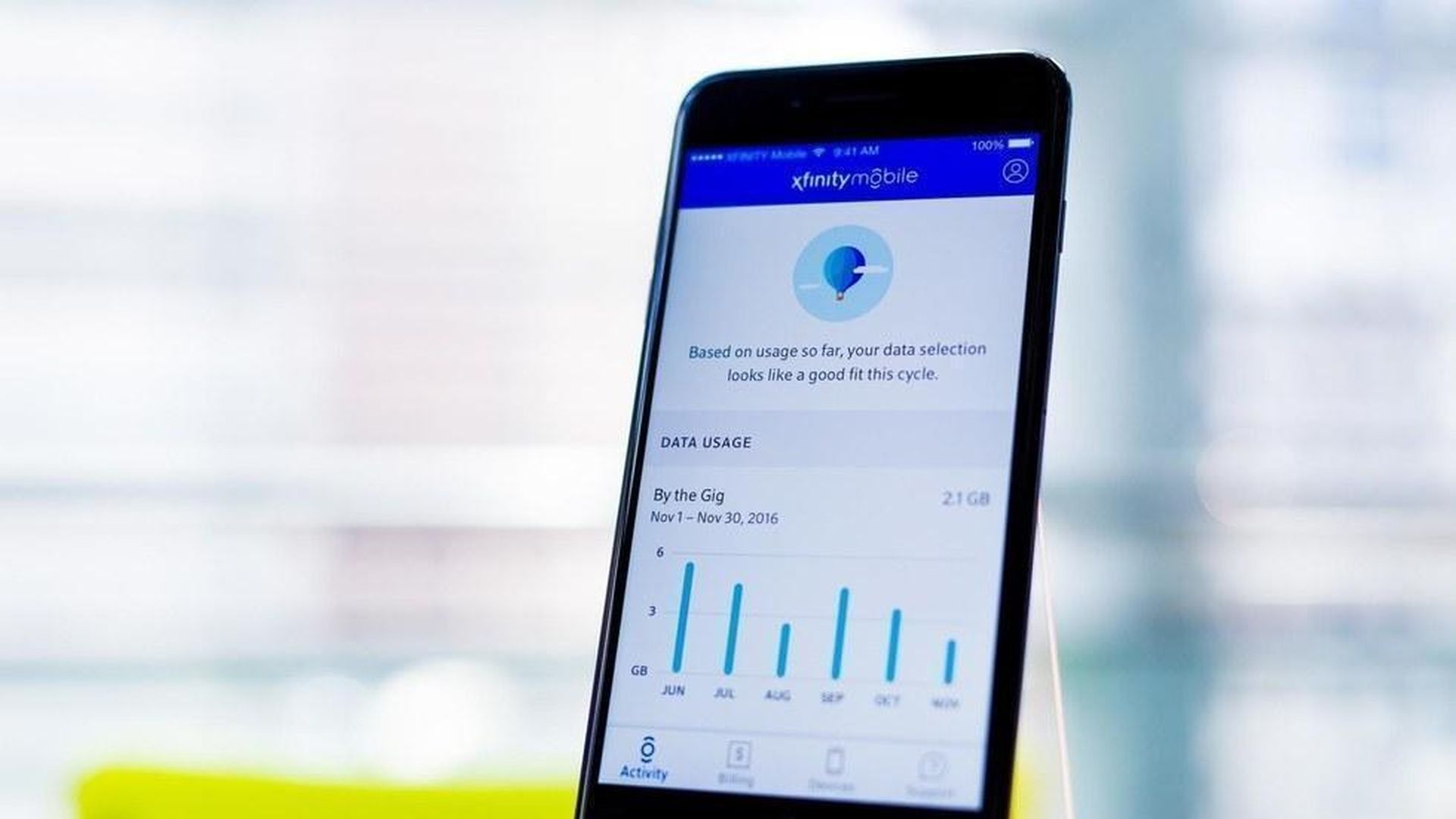 U.S. consumers are using more cellular data than ever. However, with unlimited cellular plans once again on the rise, they aren't necessarily spending more.
Revenue from cellular data, which has continued to grow each quarter for the past 17 years, dipped sequentially last quarter, according to a new report from Chetan Sharma Consulting. That wasn't the only negative sign. For the first time, connected tablets also declined, as did overall postpaid net additions.
Here are some other findings from the report:
Added together, Sprint and T-Mobile are less than 2 million subscribers away from overtaking AT&T.
Verizon is expected this year to become the third operator globally to surpass $1B in revenue from IoT and connected cars.
Mobile data consumption continues to rise. The US is now third behind Finland and Korea in terms of gigabytes per person and could pass Korea this year as more customers shift to unlimited data plans.
U.S. consumers may average 6GB of data use per month by the end of the year.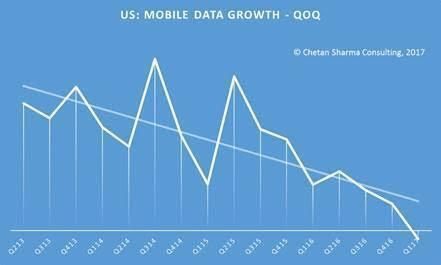 Go deeper