U.S. believes North Korea tested an ICBM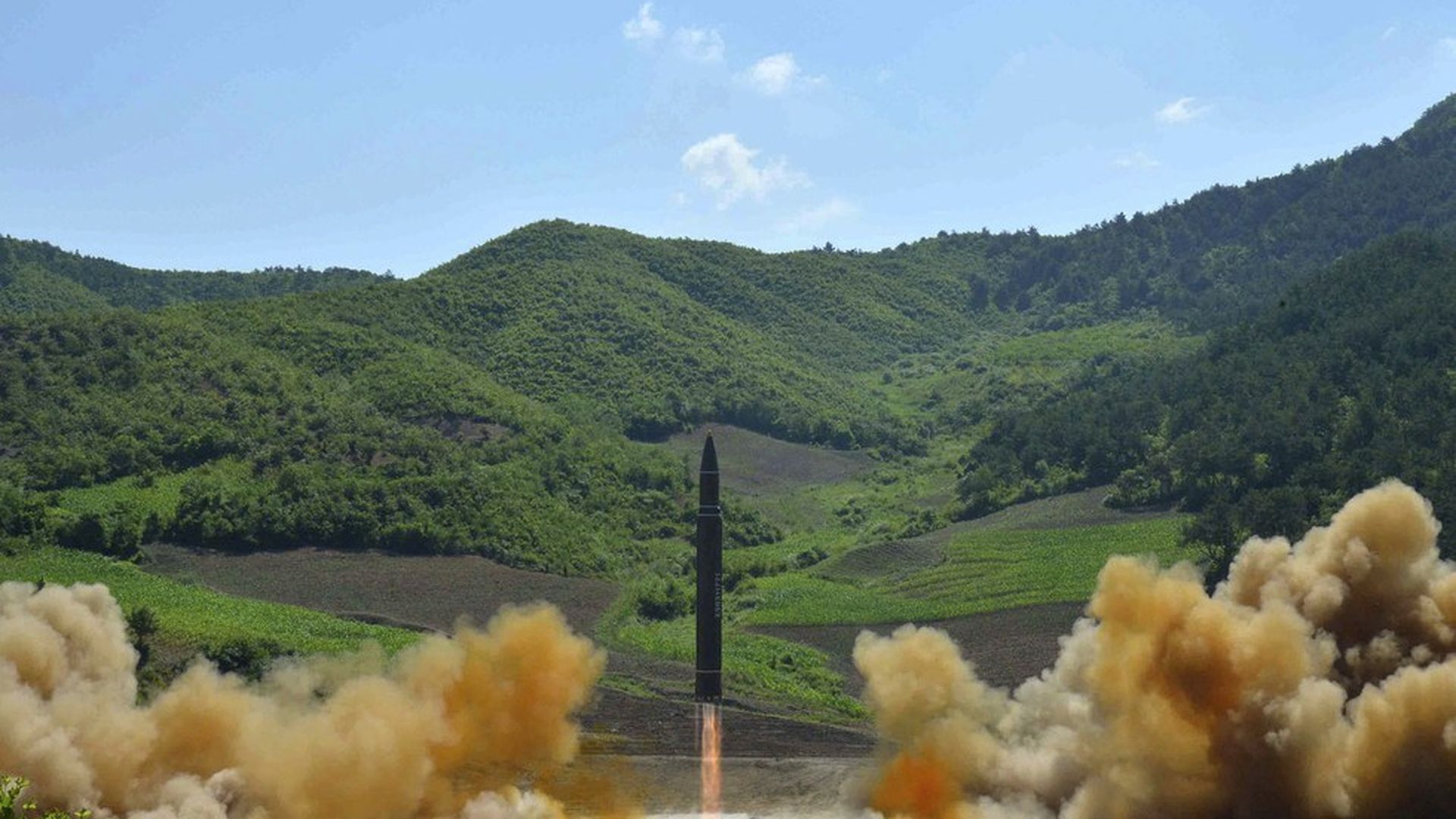 The missile test carried out by North Korea was of an intercontinental ballistic missile that could possibly reach Alaska, unidentified U.S. officials are telling Fox News, CNN and NBC News. CNN reported earlier that should it be determined to have been an ICBM test, any response to would be "measured" and could include sending more troops or aircraft to the region or imposing more sanctions.
Why this matters: A missile that could travel as many as 4,000 miles and hit Alaska represents continued progress by the North Koreans on their missile program and the achievement of a goal that President Trump had said in January "won't happen."
Go deeper