U.S. and China make 'initial commitments' on trade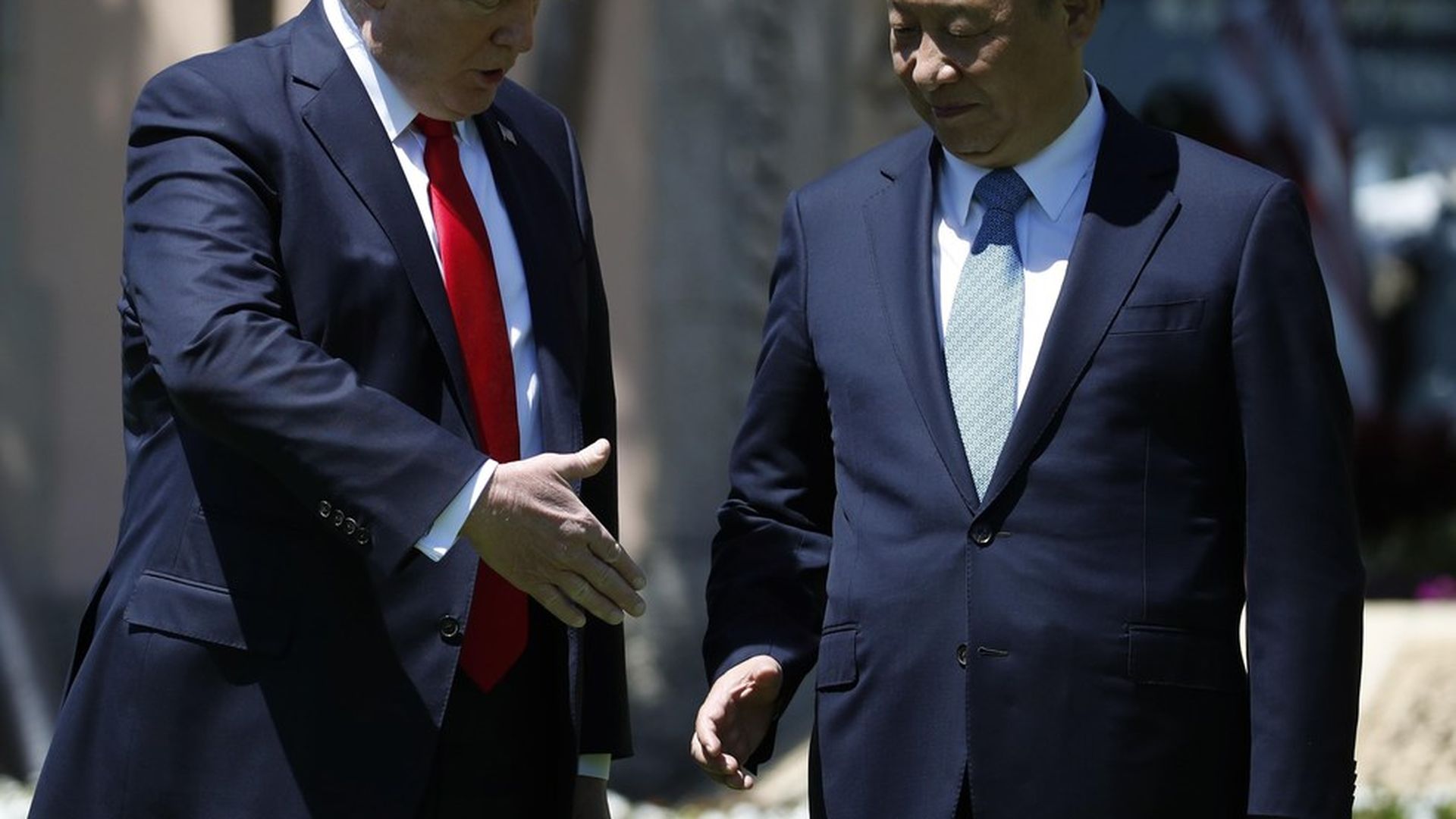 The U.S. and China issued a joint 10-point communiqué Thursday evening announcing "initial commitments" on trade affecting investment, financial services, energy, and agriculture. Commerce Secretary Wilbur Ross briefed reporters on the agreement, which includes an end to China's ban on U.S. beef imports.
The agreement is "underwhelming" and "mostly aspirational," an international trade expert tells Axios — note the language: the U.S. "welcomes China," China "may proceed," the U.S. "recognizes," the U.S. "remains committed," and so on. This leaves a lot of questions as to what weight this agreement will ultimately hold.
For example: China will review eight pending U.S. biotech product applications that they have been on hold, but no guarantee to approve them...China will issue guidelines to allow U.S.-owned suppliers of electronic payment services to begin licensing processes. Again, this sounds like a win but the U.S. has already won a WTO trade dispute against China on these payment systems.
The takeaway: "It's a lot like Trump's executive orders that talk a lot but didn't do much," according to the former U.S. official.
Ending China's ban on U.S. beef imports:
Take this with a grain of salt: China announced in September it would end its ban on U.S. beef, but it didn't amount to anything. The Chinese have been avoiding this move for years.
China could point to health standards if it wanted to continue banning U.S. beef imports, and continue to use beef as a leverage point due to the size of the Chinese market.
The Chinese used that leverage to get another agreement this time around: the U.S. will now start importing Chinese pre-cooked poultry, which senior U.S. officials have been resistant to for years due to a perceived lack of readiness to go to market, according to a former U.S. government official familiar with the matter.
The rest of the agreement includes some optics, including the U.S. recognizing "the importance of China's One Belt and One Road initiative." That's symbolically a big deal, since Xi Jinping will want to tally some wins as he nears his five-year mark.
On finance: China will issue "underwriting and settlement licenses" to two U.S. financial institutions — which probably means a nice payday for two big banks in the U.S.
On natural gas: read our earlier post here on the significance of that move.
Go deeper