UPS adds surcharge for holiday shipping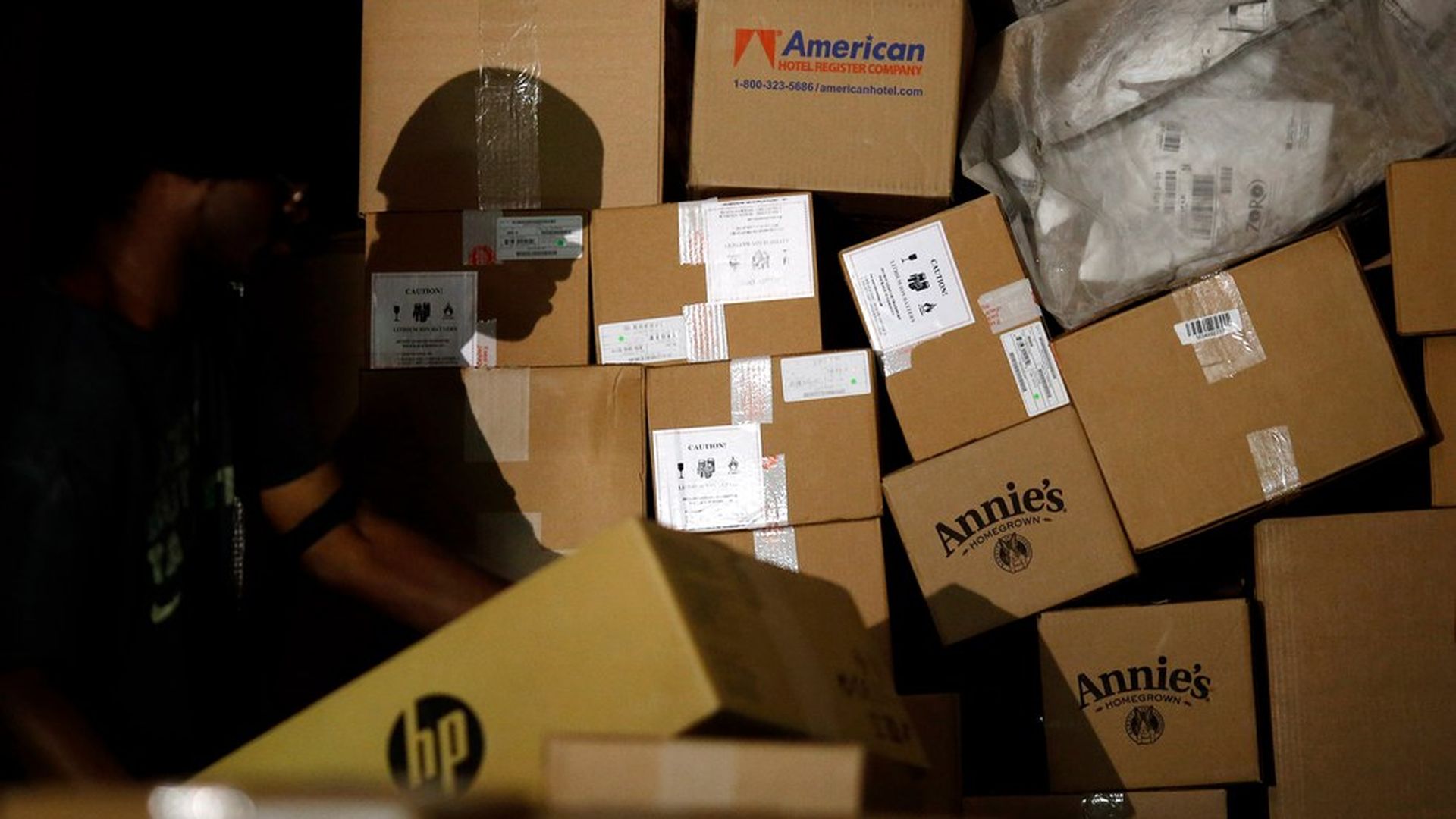 For the first time, UPS is charging 27 to 97 cents extra on packages shipped to homes around Black Friday and the week before Christmas, so retailers are offering delayed shipping as a work-around, WSJ reports.
Impact: Clothes, toys, and electronics may not be shipped right away, since those kinds of purchases at this time of year tend to be gifted, per UPS's president of retail, Greg Brown. UPS could make $200 million in revenue off the surcharges this year, per Moody's forecasting.
Some retailers are considering switching to shipping through cheaper options, such as through FedEx or the U.S. Postal Service, per WSJ.
Why UPS added a surcharge: UPS either wants to make more money off of the holiday season or wants to get retailers to ship outside the busy periods of the holiday season, like Black Friday and Christmas.
Macy's is offering "Macy's Money" in exchange for delayed shipping. Macy's ships exclusively through UPS.
Levi Strauss & Co. added "economy shipping" this fall that is cheaper and extends the expected delivery date.
Specifics of the fees:
Dates with extra fees: November 19 – December 2 and December 17 – December 23.
In the first peak period: The surcharge excludes next-day or same-day shipping, which are already pricier, and ground shipments will be charged 27 cents extra.
In the second peak period: The surcharge will be 27 cents for ground shipping and 97 cents extra for packages delivered in two and three days.
Next holiday season: UPS has plans to raise the surcharges next holiday season.
FedEx is not adding additional charges but is adding extra fees for oversize packages shipped during the holiday.
Go deeper